Virgin Voyages Adds On-Demand Champagne Delivery Service for Cruise Line's Debut
by Daniel McCarthy /

When guests get their first onboard look at Virgin Voyages in 2020, they'll be getting their first glimpse of a number firsts-at-sea, including the first tattoo parlor at sea. But that's not all.
Virgin Voyages today announced another first-to-the-industry feature that will be added to Scarlet Lady when it debuts next year, Shake for Champagne, an on-demand champagne delivery service that will deliver Möet Chandon Impérial to them anywhere on the ship.
The service can be accessed through Virgin's Sailor App. It works by shaking the app which will reveal a "Save Water, Drink Champagne" button on their smartphone that, with one press, will send a bottle of champagne their way.
"We are committed to creating the world's most irresistible travel brand, so we thought long and hard about how to help our Sailors effortlessly get a sip of bubbly during their voyage, and presto Shake for Champagne was conjured up!" said Nathan Rosenberg, CMO for Virgin Voyages.
Shake for Champagne will be paired with Sip, Virgin's onboard champagne lounge that will a range of options from a glass of bubbly for $9 to a $1,000 vintage bottle. Sip will also offer afternoon high tea.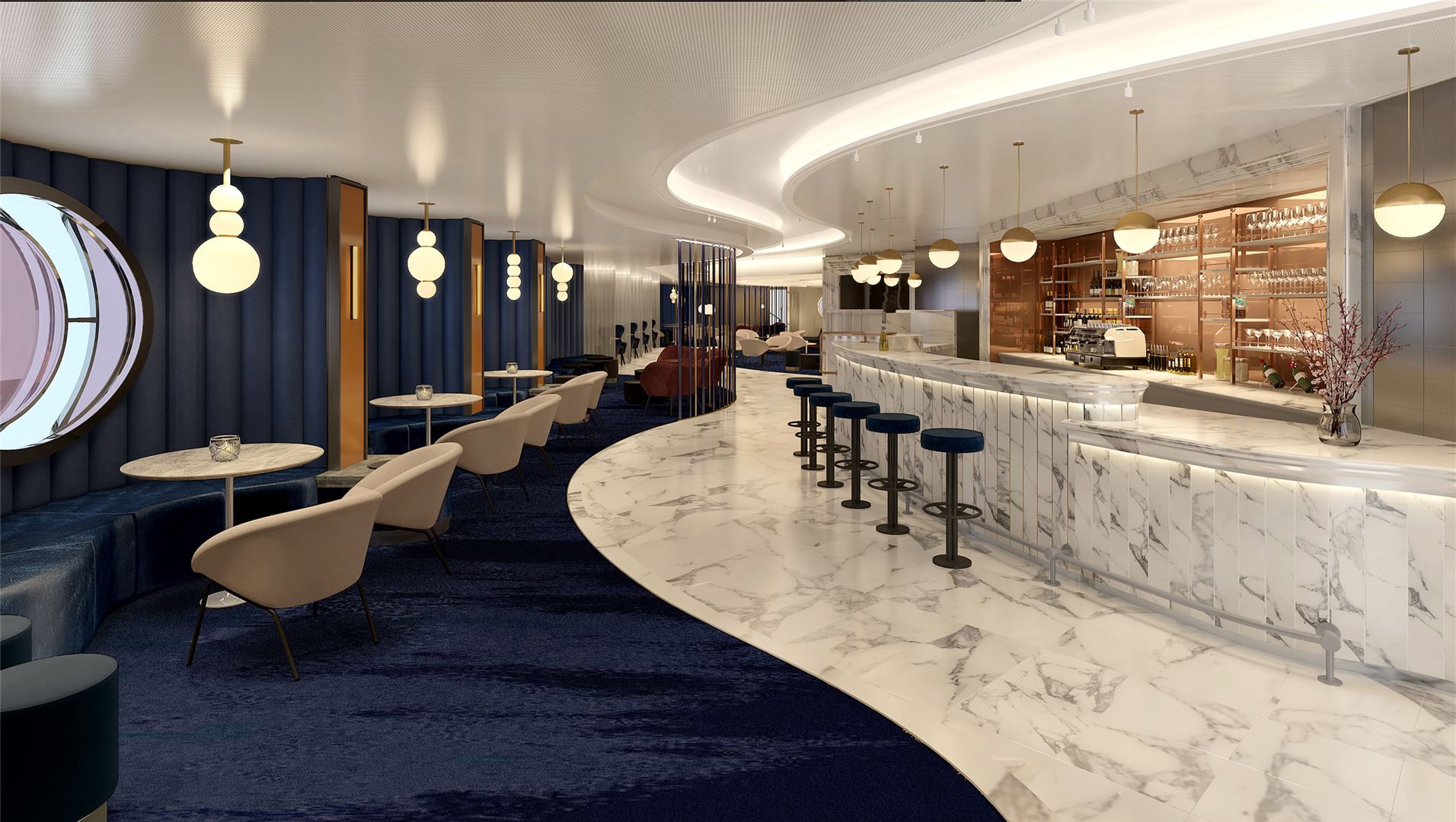 Sip, Virgin's onboard champagne lounge. Photo: VV