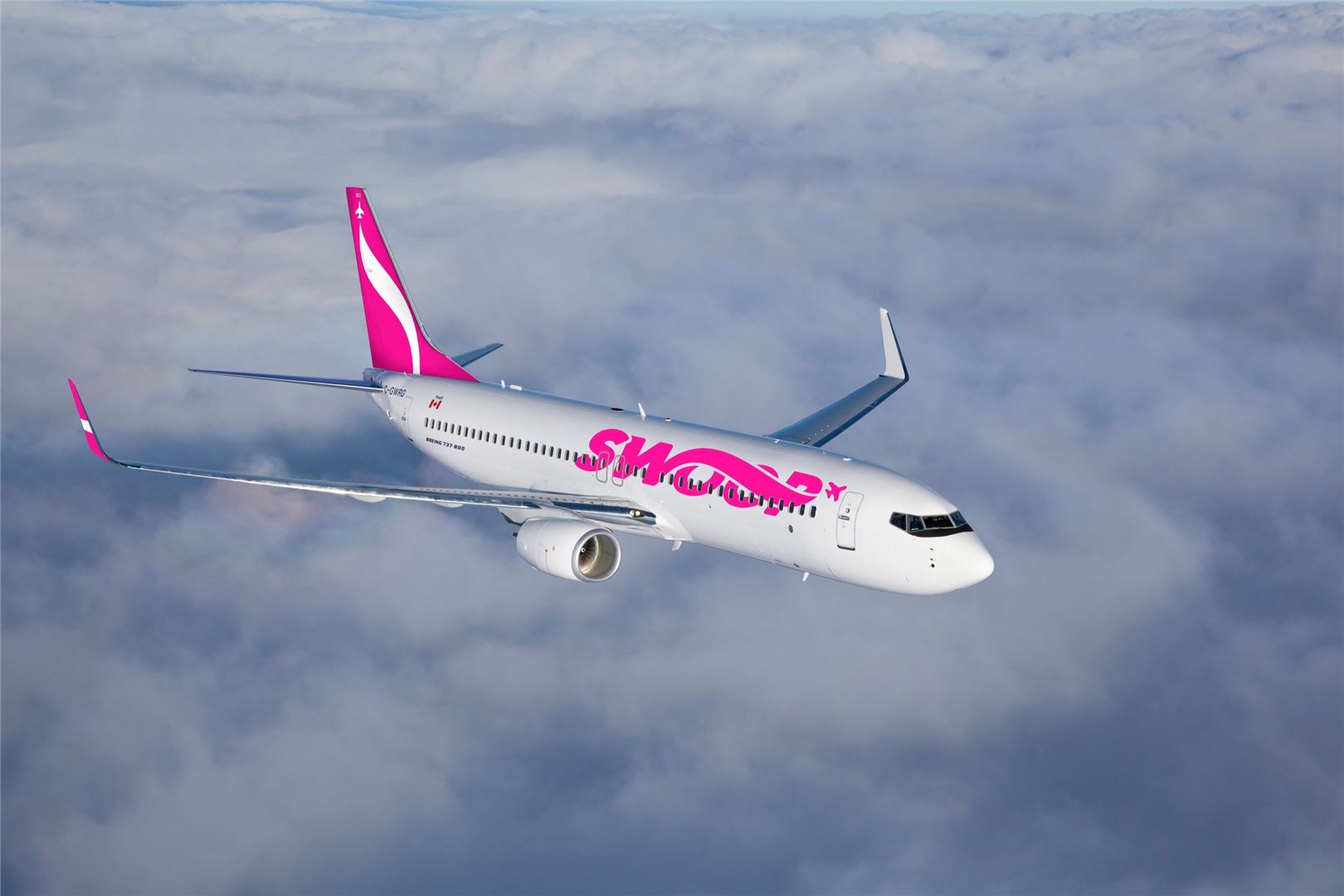 "Swoop" will be the name of WestJet's new "ultra-low-cost airline" in Canada, which will begin flying next summer and selling seats at up to 40% off standard fares.
The carrier will be based in Calgary, WestJet said, but it did not provide any information on its route system, other than to say it will serve lesser known airports, like Abbotsford, southeast of Vancouver. Swoop's inventory will be marketed and booked solely on its own website. The airline did not say if it will offer travel agent commissions.
"The name Swoop denotes exactly what we plan to do," said Bob Cummings WestJet executive vice-president, strategy and the executive member responsible for the launch of Swoop. "It's a powerful verb that demonstrates we plan to swoop in to the Canadian market with a new business model that will provide lower fares and greater opportunity for more Canadians to travel."
Swoop will charge fees for everything from priority boarding, to carry-on luggage to in-flight entertainment. Its fleet will be made up initially of six 737-800s and grow to ten aircraft sometime in 2019. WestJet operates 737-800s, with approximately 170 seats on each plane.
Swoop joins a trend in Canada. Earlier this month, Vancouver-based Canada Jetlines Ltd., announced its plans to fly from Hamilton and Waterloo, Ont., starting June 1, 2018, serving Vancouver, Calgary, Edmonton, Winnipeg and Halifax. The carrier said its base fares will be priced below (CAD) $100. The company will fly two Boeing 737-800s.
Meanwhile, Air Canada has told the Canadian press it will respond to ultra-low-cost carriers in markets where it competes.