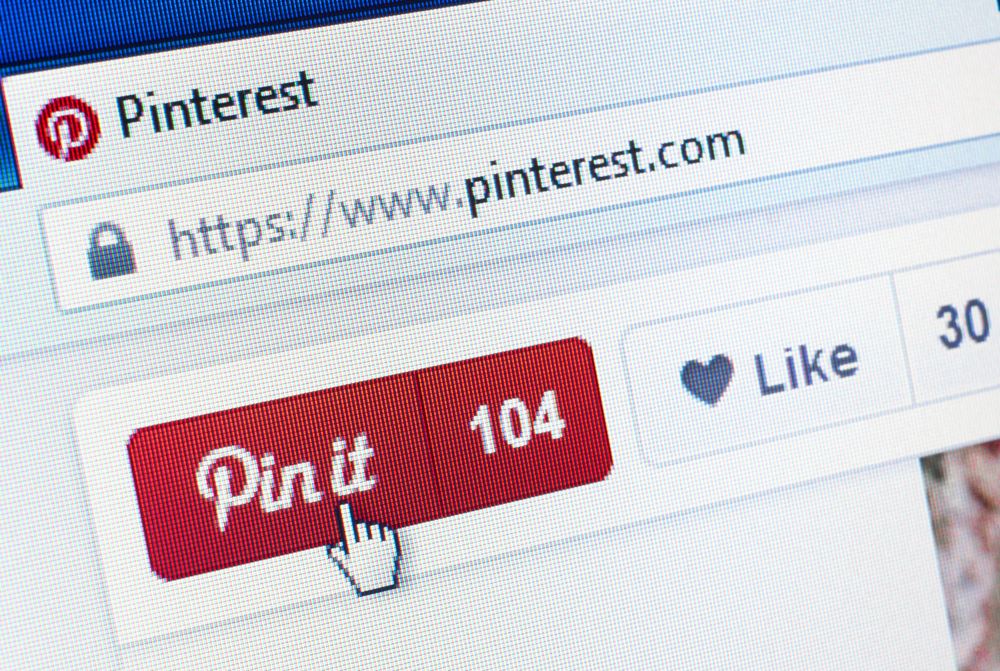 Ashley Morris knew that starting a home-based travel agency in a Kansas City, Missouri, suburb would require her to think creatively. But she was undaunted, having worked for several years in social media marketing in New York City.
When she "opened the doors" to Alpaca Your Bags Travel, Warrensburg, Missouri, in 2015, with a focus on families and destination weddings, Morris thought strategically about her targeted customers and developed her digital marketing accordingly.
While she created and nurtured a presence on Facebook and Instagram, Morris staked her most important time investments for Pinterest to reach the female consumers whom she knew would be her greatest sales opportunity.
Most social media experts talk about the breadth of Facebook's and Instagram's user bases, totaling about 300 million between the two in the U.S. alone. Conversely, Pinterest has an estimated 75 million U.S. users.
However, 70 percent of Pinterest's users are women, and some 60 percent of its users' households have children who are under the age of five. About 40 percent of its user households have an income of greater than $100,000 a year.
"Pinterest is perfect for finding clients who are planning weddings or life stage travel, like vow renewals," Morris said. "The clients I get from Pinterest versus say a bridal show are better for my business by multiples. You would be crazy to be an agent and not be on Pinterest."
"Pinterest is very niche," said Lorraine Ball, marketing strategist for RoundPeg, a social media consulting firm she owns in Indianapolis. "It works best for what I refer to as aspirational businesses, things you are selling that people have to think about for a long time, save for. It's a natural for travel agents."
Both Ball and Morris cited how Pinterest's format caters specifically to someone who wants to research their options, and then pin them to their own board for later reference, like someone who is looking at wedding gowns, cake styles, honeymoon ideas, etc.
Morris currently has four main boards at the top of her Pinterest landing page: her blog offering advice; honeymoon and destination weddings; group travel; and luxury family vacations.
"Pinterest is about researching and collecting ideas. If you are building a business around younger couples who like doing some trip planning on their own, I highly recommend Pinterest," Ball said.
Pinterest also allows business owners to pin on group boards where users are already having discussions about a topic like "destination weddings."
While Pinterest leans heavily towards females, 50 percent of its new users are male. Morris said she has been able to gain a steady stream of LGBT weddings from her Pinterest account. (Her LGBT board is one row down from the top.)
"One couple blind emailed me from my Pinterest board, after looking at my LGBT Wedding content. He's gone on to refer others to me," she said.
"Pinterest doesn't have the mass reach that someone else might need for their business. But I want the most bang for my buck, and Pinterest is far better for my business," Morris said.
Success requires an eye for style, and lots of content
Because of the unique layout of a Pinterest page, versus a platform like Facebook where you have to scroll through one post at a time, it's crucial for agents to have a strong eye for social media design.
Morris worked at a digital agency in Manhattan, so she puts a lot of time and effort into making her Pinterest board eye-catching and content-rich.
She leverages her blog, her YouTube channel, photos from fam trips, and user-generated content from her clients. (She sends each client a small stuffed alpaca for them to photograph on their vacations. Best social media photo wins a $100 credit on their next booking.)

One of the stuffed alpacas Morris sends her clients.
"All the conversations we have with clients, the knowledge in our travel agent brains, can be content for my website and my Pinterest boards," she said.
She also incorporates her Destination Wedding Guide (sold on Amazon) as well as tip sheets on topics from packing to "how to be a great destination wedding guest."
Pinterest boards help qualify sales leads
Not only does Morris source new clients through her Pinterest account, she also uses the boards of other companies to keep track of wedding trends.
Once a prospect asks for a consultation, she visits their boards prior to the call to better qualify them when she gets them on the phone.
"When anyone inquires about my services, one of the first questions I ask is, 'Do you have a Pinterest board?' A lot of people don't know how to tell me what they want verbally, so when I look at their pictures and pins, I get a sense of the look-and-feel of their wedding. That gives me a better understanding of who they are and what will make them happy," Morris said.
Ball has a Pinterest board for travel and sends her travel agent her board to help with her vacation planning. "I pin everything I want to do, see, places I may want to stay, or an interesting article for a city I want to visit. This way, my agent can see that I want to do these things in Costa Rica, lie on this beach, and she can put a trip together quickly for me without a lot of back and forth."
Based on her four years' experience using Pinterest for her agency, Morris offers these top three tips:
1. Spend time on the entire platform. "Forget about your business for a few hours and search like a consumer. There is a surprising amount of content out there that can generate ideas about what you may want on your boards. And if it is your first real deep dive into Pinterest, it will help you get comfortable with the platform."
2. Don't underestimate the amount of content in your head. "We all have tricks, tips, things we know that the general public doesn't, about how to make a trip go smoothly, restaurants only the locals know about. I keep a notebook with me all the time, so when an idea comes in my head, I jot down as much as I can think of for later. The more content you post, the more people will flock to you as a credible and knowledgeable source."
3. You can never overestimate style. "Your pin has to look nice. Know your limits. If style and design isn't your strong suit, find a freelancer. I use Fiverr sometimes, or browse the templates on Canva."