Ontario Government 'Ignores' Industry Warnings that Consumer Compensation Funding Model is Unsustainable
by Lynn Elmhirst /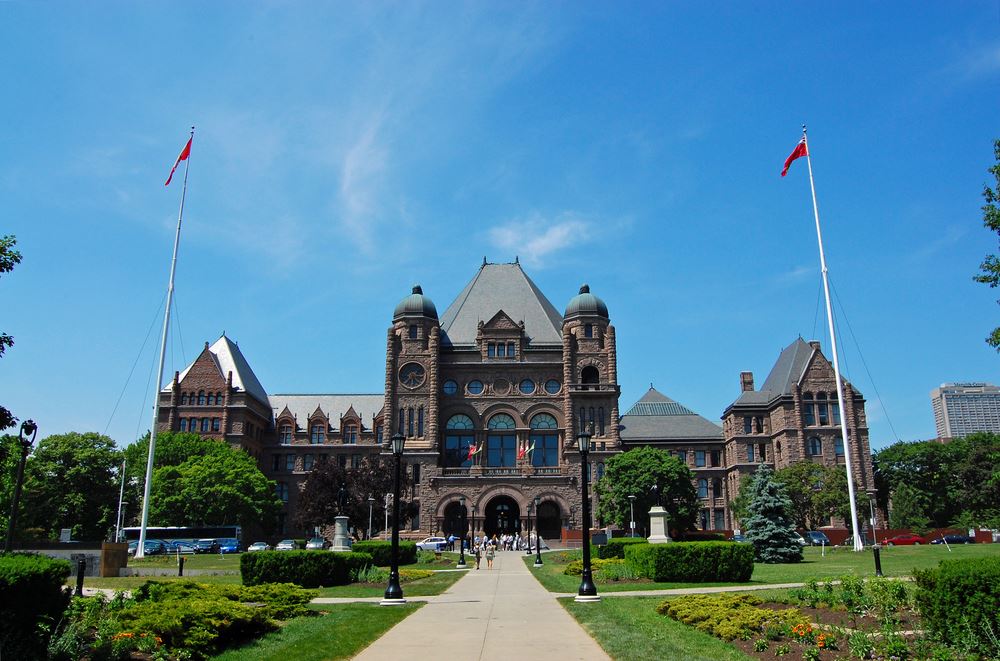 It's the strongest language yet expressing travel industry frustration, as its message to the Ontario government has apparently fallen on deaf ears.
Together with the Canadian Association of Tour Operators (CATO), the Association of Canadian Travel Agents (ACTA) has been aggressively lobbying the Ontario government to change the province's Travel Industry Act.
Without changes, according to ACTA, Ontario will lose more and more travel retail businesses to provinces with fewer regulatory burdens and costs. In addition, its consumer compensation fund — currently financed by the industry rather than consumer beneficiaries, as it is in other jurisdictions, including the next-door province of Quebec — is perilously unsustainable.
Just before the end of the year, the government announced it was planning updates to the laws that regulate the sale of travel in the province. At the time, ACTA leadership sought clarifications from the government about its full intentions while cautiously expressing hope that positive changes might be on the horizon.
But since then, ACTA's hopes have been dashed. While it acknowledges the government's December announcement did vaguely reference "reducing financial reporting requirements," the organization is furious that government officials completely failed to address two even bigger issues that ACTA said are keeping Ontario's travel retailers awake at night.
No saving changes for Ontario's unsustainable consumer compensation fund
"There is no mention of introducing a consumer pay compensation fund model, such as the one in Quebec," reveals ACTA president Wendy Paradis.
She said it is, "inexcusable that, after all our efforts advocating on this issue for years, along with the research that shows the funding model is unsustainable, that the government has ignored this input."
Failure to address the problem will not even maintain the status quo, ACTA's president insists, but is virtually guaranteed to weaken Ontario's travel businesses.
"This announcement means more regulations, more TICO staff, more burden on an over-regulated industry. And worst of all, to pay for all of this additional red tape, more money will need to be moved from the compensation fund to cover the costs of increased administration activities or —even worse, TICO registrant fees will need to be increased — since there is no apparent intention of addressing consumer contributions," said Paradis.
Quebec's consumer-contributions model is often referenced by ACTA in discussions about Ontario's unsustainable, industry-funded model.
The organization is unconcerned that adding a fee to Ontario-based transactions may drive more travel sales online to escape extra fees. Paradis points out: "On an individual basis, the fee would be quite small. One of the best things about a consumer contribution model, such as the one in Quebec, is the fund fees are spread over millions of consumer contributors, unlike the current model in Ontario where there are less contributors (Ontario travel businesses)."
She also acknowledges that most other provinces in Canada, and in fact, most other jurisdictions in the world, do not have travel-specific consumer protection/compensation funds. Outside of Ontario, consumers instead rely on other protections, like those provided by credit card contracts.
"Best practices for travel agencies everywhere include recommending their clients use a credit card for all travel transactions, purchase travel insurance and ensure that they have followed and communicated the travel supplier terms and conditions. Although this is not foolproof consumer protection, these steps do go a long way," said Paradis.
Regulations increasing, not decreasing
In addition to failing to address the shaky foundations of the province's consumer compensation fund, Paradis said the government's end-of-year announcement actually signaled an increase in the regulatory burden on Ontario's travel businesses, including measures like: Linking registration of individual travel advisors to continuing education; additional disclosure and advertising rules; and additional compliance tools for TICO.
No dates set for promised consultations
On top of these disappointing announcements, the Ontario government, while indicating at the end of 2019 that it will hold consultations to get feedback on the proposed changes, has not yet released any more information about those proposed changes, nor has it set any dates for the promised consultations.
ACTA is not giving up
"We continue to proactively request meetings with key stakeholders at Queen's Park to discuss our position, and the importance of the issue to Ontario travel agencies and travelers," Paradis assures Ontario travel advisors.
"We also continue to attend formal government consultations with the government and MPPs from the opposition, driving home the message that the number one issue of the Travel Industry ACT is being missed and needs to be addressed now."
ACTA urges advisors and industry members to support ACTA's continuing pressure on the government through its letter-writing campaign expressing the crucial need for Compensation Fund reform.
Letter templates and contact information for provincial MPP's can be found on ACTA's web site.
And it is urging members who have questions or who want to get involved to make the industry's voice heard at the provincial level, to contact ACTA executives:
Wendy Paradis, ACTA President: wparadis@acta.ca; 905-282-9294 ext. 121
Heather Craig-Peddie, ACTA Vice President of Advocacy and Industry Relations: hcraig-peddie@acta.ca; 905-282-9294 ext. 122