Pan Am's distinct "Blue Ball" livery in many ways stood for the United States. Photo: Pan Am Historical Foundation
Editor's note: To mark the 25th anniversary of Pan Am's last flight, Travel Market Report offers up a look down memory lane to the glory days of the great airline, in which former executives and travel agents share their favorite stories of Big Blue. Part two appeared Wed., Dec. 14.
The world has never seen anything like it since Pan American World Airways flew its last flight, on Dec. 4, 1991. The airline was a true aviation pioneer; it launched scheduled passenger service and was the first airline to make the 10,000-mile transpacific crossing. Pan Am ushered in both commercial jet service and the jumbo jet, Boeing Co.'s 747, which made international travel available to the masses.
And Pan Am was the most glamorous way to travel for nearly 50 years, the preferred carrier for celebrities and dignitaries around the globe.
Started in 1927, the brainchild of entrepreneur Juan Trippe, Pan Am began carrying mail from Key West, FL, to Havana. A year later, it was carrying passengers, too.
For the next 64 years, Pan Am was an intimate part of world history. It flew the Beatles to America in 1964, carried the press through numerous American presidential campaigns, and was the lifeline for so many Vietnamese families it rescued during the fall of Saigon at the end of the Vietnam War.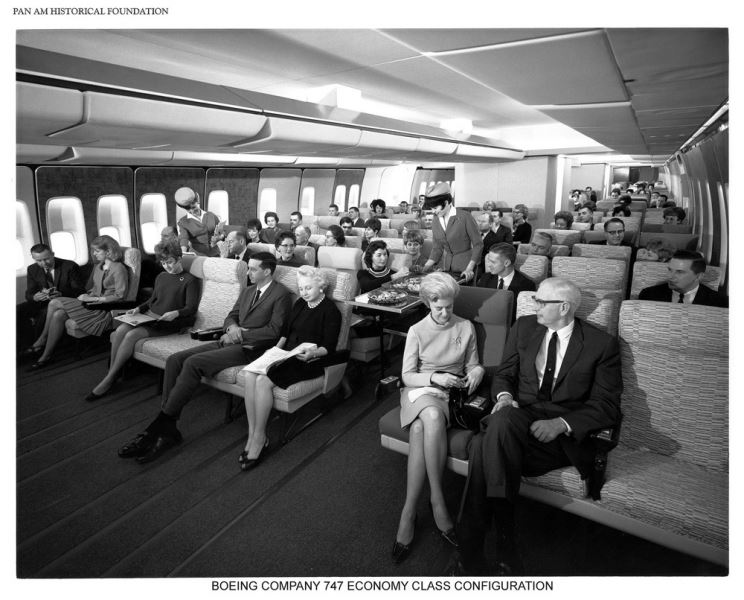 In an era when airlines were highly regulated in the United States and abroad, Pan Am blossomed into a commercial powerhouse when nation's owned their airlines. Despite it being privately owned, Pan Am was designated a "flag carrier," a virtual extension of the U.S. government.
It was so closely identified with the U.S. that in December 1988, it was targeted by Libyan terrorists, who took down Pan Am Flight 103, a Boeing 747, over Lockerbie Scotland. The Lockerbie bombing took the lives of 243 passengers – and 11 locals when pieces of the aircraft scattered across the Scottish countryside. The bombing and its effects contributed to the demise of Pan Am as well, three years later.
In today's deregulated global airline industry, with mergers, code share agreements and cross-border holding companies, the essence of Pan Am, and to some degree its arch rival Trans World Airlines, is hard to feel and remember.
That's why Travel Market Report recently spoke with numerous former Pan Am employees and executives about their favorite memories. We celebrate here the airline and an era when travel, especially international travel, was something unique and special.

"A privileged life"
Longtime employee and executive Jeff Kriendler, Pan Am's vice president of corporate communications when the carrier shut down, befriended Mother Teresa, the Catholic nun who most prominently served lepers in India.
"She was our patron saint," Kriendler said, recalling the many times he escorted her on trips to and from the U.S. Kriendler, who is Jewish, spent so much time with the nun that she designated him her "rabbi at Pan Am."
Kriendler remembered one occasion when Mother Teresa visited the Pan Am call center at its Manhattan Park Avenue headquarters. "We employed a woman who emigrated from Slovenia (Teresa's homeland), and she was so happy to meet her," he said. Mother Teresa flew Pan Am all the time, and when she was on board a flight, Kriendler said, the flight attendants would pass around a hat for donations to her Missionaries of Charity.
"It was a very privileged life we led, working for America's flag carrier to the world," he said. "We felt like we were part of America."
Working abroad, when locals learned that you worked for Pan Am, you were almost a celebrity yourself, said Armand Arel, who was with Pan Am and carriers it merged with for a combined 34 years. "It was a very gratifying job. I never said TGIF."
Arel was in Paris in 1984 serving as regional managing director, Iberia, Switzerland, and the Nagreb, when Pan Am said it would purchase 28 aircraft from the European Airbus consortium. Airbus manufactured part of the planes in France, and was struggling for legitimacy in the U.S., competing against Boeing.
"When I made that announcement in Paris, and was interviewed on the big local news stations, it was the top of the news that night. For a few days, people would recognize me on the street, or in a restaurant, and thank me for supporting the French," Arel said.
Arel recalled other memorable events, like dealing with Ariel Sharon's security team when he was stationed out of Miami. The Israeli prime minister was flying Pan Am, transiting through Miami to Brazil, and Arel needed to help ensure his flights were screened for any threat. "We had to pull apart the aircraft's air conditioning vents so they could inspect them," Arel said.

Special treatment in times of trouble
C. W. "Pete" Runnette was senior vice president for Pan Am's Atlantic division, his work spanning all the way from Ireland to India. Runnette remembers once, in the early 80s, getting a call at his London office from local Pan Am employees in Karachi, Pakistan. A Pan Am 747 had hydroplaned off the runway and was stuck in a ditch at the Karachi airport.
"It had been examined by one of our mechanics, and he felt it was salvageable," recalled Runnette, who currently is president of the Pan Am Historical Foundation. The Pakistani military and civil aviation authority wanted the plane removed immediately.
When Runnette arrived in Karachi, Pan Am workers had been able to tow the jumbo jet onto the runway. "It was around midnight. The nose gear was crushed. The airport authority said 'we have planes in the air waiting to land, so get it off the runway or it has to go back in the ditch.' If it had to go back, they warned 'we're going to blow it up.' We had five minutes to decide what to do," Runnette recalled.
With assistance from a Pakistani military major and some earnest Pakistani airport workers, the Pan Am crew was able to jerry rig a metal support for the landing gear, enough to tug the jumbo to a safe place where it could be worked on and salvaged. To say thank you, Pan Am invited the major who came up with the idea to London.
"We were the hallmark of commercial aviation. And they were happy to have us flying into Karachi. So they wanted to help," Runnette said.
Flying the flag
The American government was also none too shy to help Pan Am when it could. Bob Harrell worked for Pan Am for 16 years, with his last job in international treasury.
One day, sometime in the 80s, Harrell was tapped personally by then Pan Am CEO Ed Acker. "The country of Nigeria owed Pan Am approximately $18 million," Harrell said. "Acker called me into his office and said 'I want you to fly Nigeria and get three quarters of that back'." So off Harrell went, meeting up with Runnette when the two got to Lagos, Nigeria.
"We went to the country's central bank for a meeting with their executives. They told us 'No," that they absolutely would not be returning any of the money they owed us." After 2-3 days of back and forth communications, Harrell realized they needed assistance, and they contacted the U.S. ambassador to discuss the situation.
"The next morning, a black limo comes up in front of the hotel dispatched by the U.S. Ambassador. We had an appointment with the president of Nigeria. This time, we drove to the capitol. I'll never forget seeing the American flags at the front corners of the limousine fluttering in the wind. We were ushered in and met with the president of the country. I came back with like $15 million."
When he returned to New York, Harrell, who today runs a consulting firm that studies airfares, said he got a personal note from Acker. "Thanks for a great job."
And often, that respect was held by other country's government officials as well. Lou Hammond, chairman and founder, Lou Hammond & Associates, New York, worked in Pan Am public relations in 1981 when China decided to open up commercial passenger air service to the U.S.
"It was a big moment for Pan Am but nearly did not happen," Hammond remembered. "It was decreed by the White House that competitor United would get the route. The Chinese stalled, they said it had to be Pan Am, their loyal partner since the '20s. They remained stubborn and it happened. Overnight I was to get a press group together and the Trippe birds made history."
"Always the innovator, Pan Am set the standard," Hammond said. "Where are they when we need them?"
Comments
Ahmed F 12/13/2016 4:38:51 PM
Back in 1971 I was Reservations and Ticket Office Manager in Cairo. I was also the Regional Instructor/Trainer. Pan Am put a huge emphasis on "Training". We had a Training Room with all the necessary audio-visual equipment. The Instructor was King of the few hours of monthly training. I could decide to have the Country General Manager attend a course (because I deemed it necessary for him) and, during Class, he was not the Country Manager anymore but just another student. I was also there, in Cairo, when one of PA's 707s was hijacked and landed in Cairo and was set on fire by the hijackers. Thankfully none of our passengers were hurt. But I cried next day when I went to the Airport and saw the ashes of what was once a 707 with only the empennage left standing with our Globe logo unburnt.
1
Rosalind 12/14/2016 12:10:38 AM
I worked at Pan Am from 1973 until 1984 and it was the best time of my life. I was able to travel all over the world for nothing and worked with the best colleagues. I was once on a plane with Mother Teresa and didn't know that she was considered our "patron saint." When I was on the flight with her from New York to Rome, I commented to my friend that we were safe on this flight and I've felt her presence on every flight I've taken since. Pan Am was an innovator in the airline industry and no other carrier will ever come close to her panache.
1
JESS 12/17/2016 5:39:35 PM
Best job I ever had in my life. Started with PAA in Houston TX Reservations. Only routes to Mexico, Central and South America. The we go the interchange with Braniff via Chicago. Transferred to NYC in the headquarters reservations. Promoted to Manager Sales and Marketing in Rochester NY handling massive accounts like Kodak,Xerox,Garlock, Taylor Instruments, Bausch & Lomb, Carrier AC. I was the Sales person that signed the 52 back to back 747 charters to Malaga Spain. The largest charter contract ever! LOVED working for Pan Am! Flew the first 747 JFK LHR. Worked with amazing colleagues. Amazing commercial accounts. Amazing travel agents in Rochester and Upstate NY that 'taught" me the ropes. Founding member of Skål Rochester NY. I have had an amazing travel career. Traveled to 133 countries. When Pan Am owned InterContinental Hotels, I had been to most of them.Yes! Amazing experiences that I wold not trade for anything. Pan Am paid for much of my education. Best decision I ever made, leaving being a Paleontologist to being a world traveler! Thanks Pan Am!
0