Carnival Luminosa Officially Joins Carnival Cruise Line Fleet
by Dori Saltzman /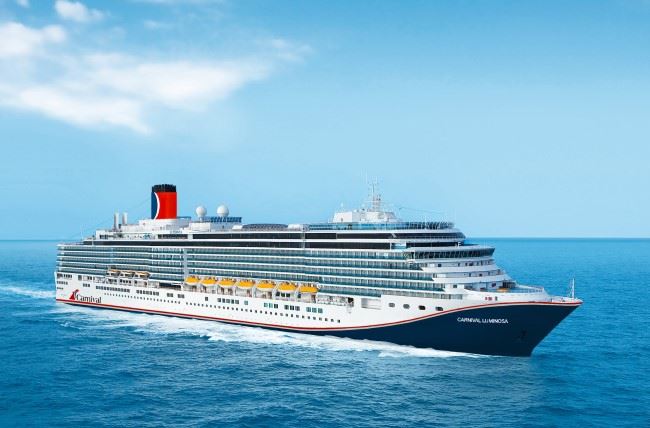 Carnival Luminosa officially transferred from Costa Cruises to Carnival Cruise Line this week. The ship will debut for the line in Australia on November 6.
"Carnival Luminosa is such an added benefit to our Fun Ship family with her unique itineraries and onboard specialties," said Christine Duffy, president of CCL. "Combining favorites from our fleet and our wonderful crew with some of Luminosa's own fun features, this ship will surely feel like home to our guests in no time.
On hand for the turnover, were Costa Captain Nicolantonio Palombella, Carnival Captain Adriano Binacchi and Carnival brand ambassador John Heald.
Carnival Luminosa will remain in Australia through April 13, 2023, then reposition to Seattle for a season of Alaska sailings. The 2,826-passenger ship is a sister ship to the four other Spirit-class ships in the Carnival fleet.