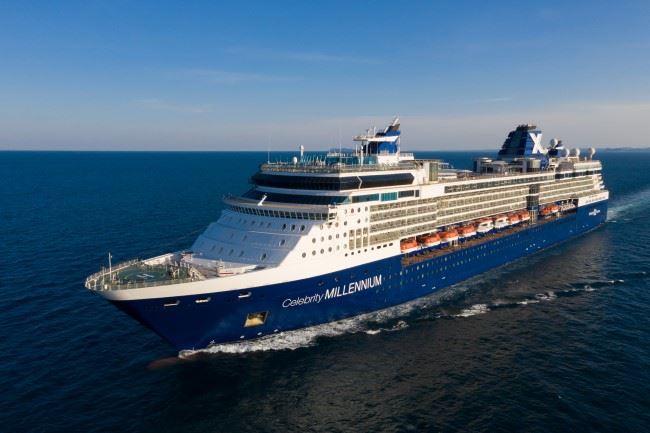 Celebrity Cruises is reorganizing its sales structure to better service its national and key accounts.
"Our trade partners have always been the most critical part of Celebrity's distribution model and we remain vitally important to one another's future success as we re-emerge from the post-shutdown world," said Dondra Ritzenthaler, senior vice president of sales, the Americas for Celebrity Cruises. "This new structure leverages our very talented sales team to uniquely support our national and key accounts with more frequent and consistent points of contact at every stage of the sales process to drive win/win results for everyone."
Highlights of the new structure include:
Aligning Inside Sales with National Accounts under the leadership of Jennifer Suarez, associate vice president of national accounts;
Providing top field accounts with key account manager support;
Driving incremental trade business in key cities via the line's Field Sales Managers, who will be armed with marketing and social media tools, such as Branch Up, for travel advisor partners.
Additionally, Celebrity's Regional Marketing Managers will be refocused on supporting key partner marketing efforts by curating various tools and resources to help grow business including leveraging Celebrity's Marketing Assistance Program 2.0 (MAP). MAP is available to travel advisors through CruisingPower.com and features educational modules, webinars and workshops designed to share best and current practices and tools that can help elevate agencies' marketing efforts.
According to a Celebrity spokesperson, advisors won't notice any differences in their day-to-day dealings with their Celebrity rep. However, if advisors want additional marketing help, they will now have more Celebrity resources available to them. Additionally, any advisors in more than 20 key cities that would like to partner with Celebrity on marketing can reach out for help, as well. Cities range from NYC, Tampa, Philadelphia and Atlanta in the East to Dallas/Ft. Worth, Phoenix, Detroit, Seattle and L.A. in the Midwest and West. In Canada, cities include Toronto, Vancouver, Edmonton and Calgary.
"We know that rebuilding marketing plans and programs is a critical need for so many of our trade partners," said Keith Lane, vice president of sales, the Americas for Celebrity. "I'm especially excited about deploying our Regional Marketing Managers to literally swoop in and leverage their expertise to help our travel partners reignite their marketing and attract first to cruise and first to brand."
The restructuring follows the introduction of several new trade products including FlexPay, which allows advisors to customize how and when reservations balances are paid; and a new Future Cruise Credit redemption option that applies credits directly to outstanding balances.
The new organizational structure will go into effect beginning May 23.