Virgin Voyages Delays Third Ship Resilient Lady Over Pandemic-Related Challenges
by Daniel McCarthy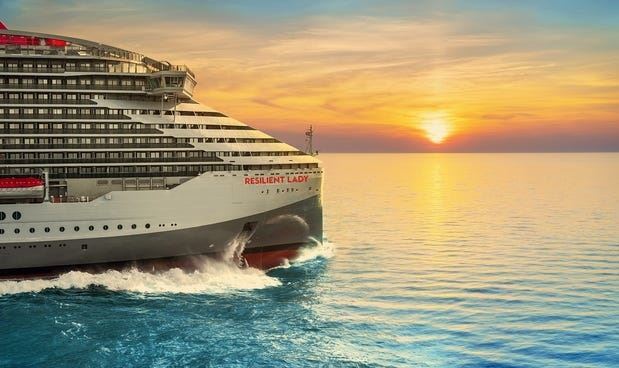 Virgin Voyages on Wednesday announced that its third ship, Resilient Lady, will now debut in the second quarter of 2023.
The ship was originally scheduled to enter service in the second half of 2022, joining its sister ships Scarlet Lady and Valiant Lady. According to Virgin, which said it "did not land on this decision lightly," supply chain issues, along with crew issues stemming from the continued war in Eastern Europe, and COVID-19 entry requirements elsewhere, will delay that until sometime next year.
The delay is another supply chain issue plaguing cruise ships that has the potential to unsettle an entire industry working to gain ground after a two-year disruption.
Despite the delay, the line is still optimistic about what it has accomplished so far. CEO Tom McAlpin said on Wednesday that the brand is currently seeing record bookings and a "significant increase in onboard spending."
"As a new brand that is just getting started, we've accomplished so much this past year, and the future for us is exciting. The momentum that we're seeing with Scarlet and Valiant Lady is incredible. The fantastic reviews and awards our ships and crew have won are very heartening, so we thank our guests for sailing with us. That is why we remain focused on delivering brilliant vacations, and this pause will ensure we will be ready to go on Resilient," he said.
Virgin is in the process of contacting all travel advisors and guests who are impacted by the delay. The line said it would offer a 200% Future Voyage Credit (FVC) or a full refund plus 25% FVC for all those impacted. It also said it will protect travel advisor commission all monies paid.