What Advisors Need to Know About Celebrity's New All-Inclusive Fares
by Daniel McCarthy /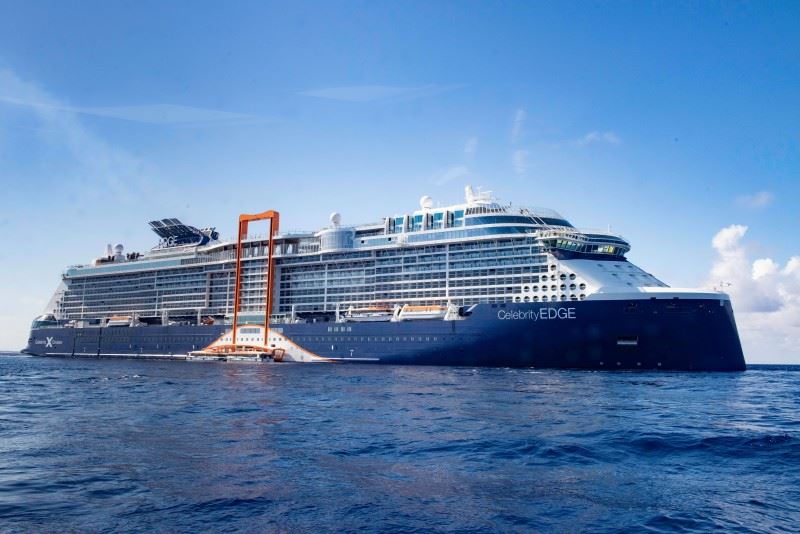 Last week, Celebrity Cruises made waves after announcing it was shifting its pricing to a three tiered all-inclusive fare called "Always Included."
The fares, which officially launch on Nov. 17, will include unlimited drinks (cocktails, wines by the glass, beer, sodas); unlimited WiFi; daily gratuities; and more depending on what tier the customer books.
Speaking to Travel Market Report, Celebrity's Senior Vice President of Sales, Trade Support and Service Dondra Ritzenthaler said that the pandemic-induced pause in operations provided the perfect opportunity for Celebrity to continue its evolution of the "new-luxury."
"It's really about being able to compete with the luxury lines while having all those things you can't do on a small ship," Ritzenthaler said.
Celebrity built the new fares with the help of an outside consulting agency that helped them reaffirm what they already knew about their brand.
"We made the decision when we had to take this pause way back in March and April to use the time to get an outside consultant and really figure out where we should be, what we should be doing differently, who should we be marketing to, etc." Ritzenthaler said.
"Usually we don't have time to do these things. We hired a consultant and did a lot of things that validated what we already knew. We want the comeback to be stronger than the setback."
Shift to the 'New-luxury'
Celebrity began the transformation long before last week's announcements. When the line debuted Celebrity Edge, the first of its Edge-class ships, in November 2018, the talk from travel advisors was how the Edge would revolutionize the industry.
Now, with more Edge-class ships coming and the Celebrity Flora, the first ship designed specifically to sail the Galapagos, already debuted, Celebrity is in the midst of a shift to the "new-luxury."
That move, which is highlighted by the new fares, includes a focus on The Retreat, Celebrity's ship-within-a-ship concept that allows clients to have an ultra-luxury experience on a modern ship that sports all the amenities of the industry's best large ships.
Another aspect includes an extended targeting of Generation X, the cohort between Baby Boomers and Millennials.
"We really came at this very analytical and very strategic so that audience, in general, is really the sweet spot for Celebrity Cruises because of their time and their expectations and because of what they expect in their vacation," she said.
"When we get manically focused on that Gen X market, not only is it going to get the Gen X, but the multi-generational market also really works because the grandparents, parents, kids, everybody will have a wonderful time."
Advisor commissions
Non-commissionable fare components have long been a thorn-in-the-side for travel advisors everywhere. With the new fares, Celebrity is now giving advisors the opportunity to earn commission on items that they were never able to before.
"It was absolutely a factor in the decision," Ritzenthaler said. "Because we absolutely have the success of travel advisors as one of our pillars."
"The customer loves it because it gives them choice, the advisor loves it because of what it does for the customer and because it's financially better for them, and we love it because we get it right for both of those groups."
With the new fares, Celebrity advisors will now be able to earn commission on tips, WiFi, and beverage packages, onboard credit, and shorex credit, depending on what package that client books, something that was never available before.
Training and promo codes
So far, Ritzenthaler said, Celebrity has trained about 10,000 of its travel advisor partners on the new fares since the announcement last week. The goal going forward is to get 50,000 advisors trained over the next four weeks.
Advisors can contact their BDM or go to the Celebrity advisor portal to get informed of when the trainings are taking place, but for the moment, Celebrity is committed to offering twice-daily trainings.
Another advisor-perk of the shift to these kind of fares is how it impacts the simplicity of the bookings for advisors.
Previously, Celebrity had 27 total promo codes for advisors to keep track of when booking and now, with the three new fares, Celebrity is at eight—four refundable codes and four non-refundable ones.
Demand impact
Celebrity has seen a fairly steady amount of bookings even with the COVID-19 pandemic continuing to impact the world.
"We're really proud of the demand that we are generating for 2021 but obviously we want to keep our pedal to metal doing everything we can to keep to bookings coming in," Ritzenthaler said.
"It shows the resiliency of our loyal guests and our travel advisors – they really never stopped. The volume obviously reduced but we continued to partner with our travel advisor and co-op with them to make sure bookings have continued to come in. We really want everyone to know that we never really stopped and now with this great news we can see the increase."
So far, Celebrity has seen an "overwhelmingly response" from the trade.
"The overwhelming response from the trade is things that they say it separates us from all the other competitors," she said.