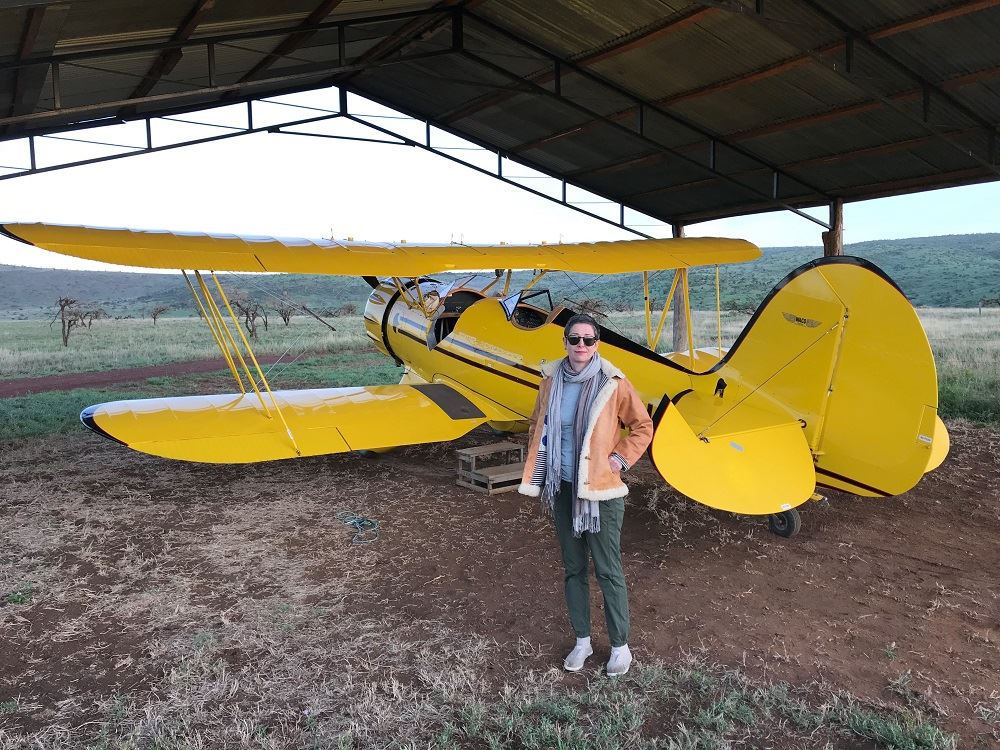 Most business pundits say that success is built on identifying a need and then finding a way to fulfill it. Following this formula, some travel advisors have proactively carved out their own lucrative niche. But sometimes, a travel specialty finds you - it comes knocking at your door.
That was the case with Pamela Berelson, who finds herself in the profitable niche of ultra-luxe travel. Her impressive roster of blue-chip clients includes many in the entertainment and financial industries.
She, and the team she is part of, specialize in crafting travel experiences on the highest end of the scale, including rare opportunities to enjoy coveted behind-the-scenes and after-hours travel experiences, such as dude ranch buyouts, private island escapes, and even private tours of the Doge's Palace in Venice at night.
In her everyday work with clients, Berelson says she "loves to get local and find that restaurant or gallery or special experience that makes people remember a place, want to return and to explore new ones even more. I work with a team of highly qualified, extremely well-traveled travel advisors, so when you choose my services, you have access to all their know-how and wisdom as well."
The real power of referrals
We asked Berelson how she landed in this particular niche. "I have been handling luxury travel and top-level corporate since 1994. I started in the industry when I was 16 years old as an after-school job. Been at it 41 years!"
Somewhere along the way, she "fell into luxury travel. I was hired to support a high-wealth family and showed enough passion and discretion to win them over… and thus got referrals."
Following a Dream
Serving clients in ultra-luxe travel also allows Berelson to follow a long-held personal dream. "Since I was a little girl and I fell in love with movies from the 1930s, I wanted to live in a luxurious, civilized world," she explains.
"This job enables me to partake in that world and share its pleasures. And I think my enthusiasm and understanding translates to the clients, who feel that my knowledge is authentic and passionate."
Industry Partners Are Key
We asked Berelson to tell us about one of her client's most satisfying travel experiences, to which she responded: "During peak Covid, A&K showed just how good they are worldwide by arranging a bespoke trip to Wyoming for a top family. They arranged private dude ranch experiences, nature hikes, and as many special events as possible during such a crazy time. It was one of their best trips."
Uber-wealthy clients expect their needs to be met regardless of the challenges of the world at large. Berelson accomplishes that, in part, because of relationships she has cultivated over the years with key industry partners. Based in San Francisco, she is among a team of about 25 staff at Direct Travel Personalized Experiences.
This vertical within Direct Travel supports its travel advisors by granting them access to the most desired luxury hotel amenities at over 1,500 properties around the world, including private villas and yachts; elite status with airlines; members-only cruise benefits such as complimentary shore excursions and private cocktail receptions; a suite of personalized services from luggage delivery to private event access; and custom, tailor-made itineraries. Think of sipping an exquisite Burgundy at private chateaux during an insider's tour of Burgundy and Bordeaux; imagine exploring Nepal by private helicopter; or experiencing a personal Tour de France with an expert cycling guide. Well, that is exactly what Berelson has the pleasure of arranging for her clientele.

The agency also created a luxury hotel product called the Atelier Collection, which consists of only 23 hand-selected unique properties that exemplify the level of sophistication and luxury that discerning clients expect. It only follows that the motto at this agency is: Whatever It Takes! We are dedicated to going above and beyond our clients' expectations, 24 hours a day, 365 days a year.
The marketing team at Direct Travel Personalized Experiences handles all the marketing for the agency, so Berelson and other travel advisors can focus entirely on providing exceptional travel service to their high-profile clientele - a practical benefit for travel advisors who belong to a host agency or consortia.
Berelson says this about the importance for travel advisors of having strong industry partners: "I am blessed to work with Direct Travel. The support and smarts and passion of this company have helped me to blossom."
Secrets to Success
When it comes to sharing her secrets to success, Berelson offers: "Truly caring about the clients, and being able to be nimble and work with many different types of people.
I love classical, I love modern, I love a mix. Intellectual curiosity, honesty, and humor. Creating bonds with the clients and caring about their lives beyond the work we do together."
As for her best piece of advice for fellow travel advisors, Berelson says, "No matter how much clients want to spend, be aware of the value and watch the details. Travel can be like a game of Jenga."
She also recommends finding DMCs and hotel people you trust - and then being loyal to them. Direct Travel does a great job vetting partners so their travel advisors can trust who they are working with – and who is taking care of their clients.
After decades of experience, Berelson serendipitously fell into her niche. But any travel advisor, regardless of their years in the industry, can identify and become an expert at one, or even two, travel niches. Having a specialty makes it easier and more cost-effective to find and retain a strong client base that generates repeat business from satisfied customers.