5G Deployment Could Have Major Impact on Flights this Week
by Daniel McCarthy /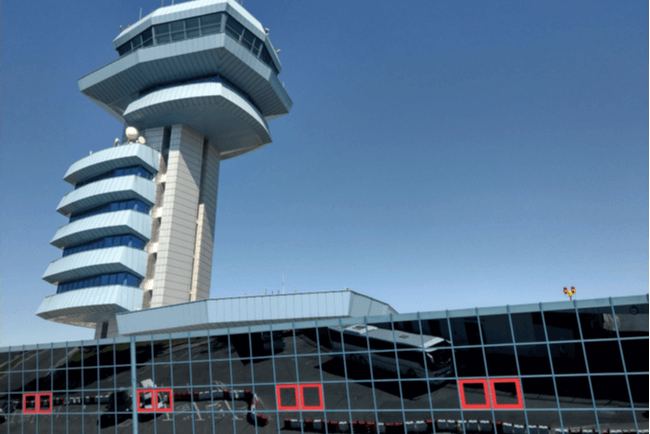 Airlines are scrambling this week ahead of the long-awaited U.S. rollout of 5G wireless technology that the industry says could have a big impact on flying operations.
The issue, according to a letter from Airlines for America as reported by Reuters, comes from potential interference from 5G that could impact some flying instruments, specifically aircraft radio altimeters, and make navigating low-visibility environments more dangerous for pilots, especially if it is rolled-out near major airports.
U.S. Travel Association CEO Roger Dow was one of the major voices calling for a delay this week, writing that the technology should not be implemented "until critical operational concerns can be resolved."
"The implementation of 5G around affected airports threatens to disrupt domestic and international air travel, delay thousands of passengers, and cause unnecessary economic harm to the nation and the entire travel industry – not just airlines," Dow said. "Now is not the time to take such significant risks. We strongly urge the U.S. government and mobile wireless carriers to act immediately to delay the implementation of 5G around affected airports identified by the FAA."
The technology, which has already been rolled out safely in other countries, will be installed in the U.S. at some point. It's now up to authorities in the Federal Aviation Administration (FAA) and the Federal Communications Commission (FCC), the body largely responsible for the implementation, to figure out a way to do it safely.
The FCC, for its part, said that an agreement on Tuesday would permit 5G deployment while also ensuring safety.
"Today's agreement makes it possible to bring this technology to millions more consumers and businesses throughout the country starting tomorrow," FCC chairwoman Jessica Rosenworcel said on Tuesday. "The FAA has a process in place to assess altimeter performance in the 5G environment and resolve any remaining concerns. It is essential that the FAA now complete this process with both care and speed."
Still, two major U.S. telecommunication companies, Verizon and AT&T, have promised to delay some of the rollouts near airports this week in order to limit the technology's potential impact, a move that the FAA applauded in a statement.
"We recognize the economic importance of expanding 5G, and we appreciate the wireless companies working with us to protect the flying public and the country's supply chain," U.S. Transportation Secretary Pete Buttigieg said on Tuesday.
Airline changes
While the FAA, which raised its concerns in December, and the FCC have worked together to try and ensure safety, and Verizon and AT&T, have promised to delay some of the rollouts near airports, flight schedules have still been impacted this week.
A number of carriers have already altered their schedules because of the issue—Emirates, Lufthansa, and Air India have all made changes to U.S.-bound flights, while other carriers, including British Airways, have swapped out aircraft in preparation for the change.
Emirates, while it said it was continuing to work with both aircraft manufacturers and U.S. authorities to alleviate possible concerns, cited "operational concerns associated with the planned deployment of 5G mobile network services in the U.S." as the reason behind the move.
More could come, too.
Delta Airlines said it was planning for the "possibility of weather-related cancellations caused by the deployment of new 5G service in the vicinity of dozens of U.S. airports, starting as early as Wednesday" even as those telecommunication companies delay the rollout.
Delta, which was part of that group asking for a delay, has already promised to issue fare-difference waivers in advance of potential cancellations and said it would automatically rebook impacted guests on the next available flight.
United Airlines said that the rollout plan could have "a devastating impact on aviation," with 1.25 million of its passengers across at least 15,000 flights potentially impacted. United said that it would not take any chances with its schedule.
"We won't compromise on safety-full stop," United said in a statement, adding that the rollout, if not done properly, "will result in significant restrictions on 787s, 777s, 737s, and regional aircraft in major cities like Houston, Newark, Los Angeles, San Francisco, and Chicago."