Ahead of Shareholder Vote, JetBlue Sweetens Proposal to Acquire Spirit
by Daniel McCarthy /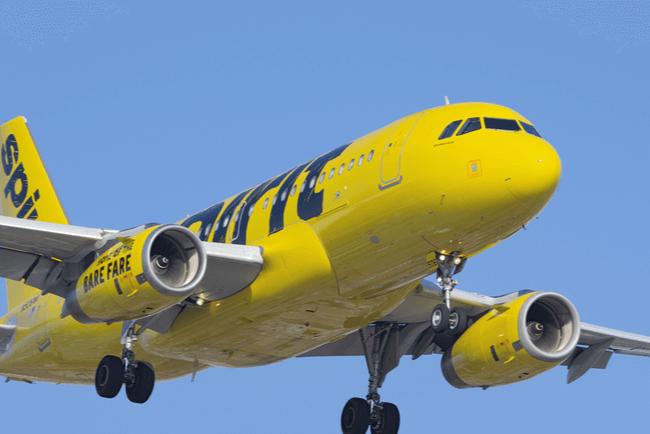 Just a few days out from shareholders of Spirit voting on the proposed, and board-favored, merger with Frontier, JetBlue again announced that it had upped its proposal to acquire Spirit.
The proposal now includes a $350 million reverse break-up fee, an increase of $150 million compared to its previous offer, and an increase of $100 million compared to Frontier's offer. It also includes a prepayment of $1.50 per share of that reverse breakup fee, which, when added to the previous $30 per share offer, makes the deal worth an aggregate of $31.50.
The new proposal, according to JetBlue, is a 51% premium to Frontier's offer as of June 3 and a 52% premium to Spirit's most recent closing price.
In a letter to the Spirit Board of Directors, JetBlue CEO Robin Hayes said that the enhanced offer shows that JetBlue is still committed to pursuing the Spirit purchase, despite previous news of Spirit's board telling shareholders to reject JetBlue's proposal in favor of Frontier's.
Hayes also said that regulatory concerns, which Spirit had previously cited as a reason to vote against JetBlue's deal, are similar in the two proposals, making JetBlue's higher-valued offer, and larger break-up fee, the better choice.
"This offer reflects the seriousness of our commitment and underscores our confidence in completing this transaction. Additionally, given the similar regulatory risks of the two transactions and the increased reverse break-up fee we are prepared to provide, we believe our Improved Proposal remains a Superior Proposal by any measure," Hayes wrote.
"Our Improved Proposal represents a compelling opportunity for your stockholders to receive a significant premium in cash, with greater value and certainty, and a higher reverse break-up fee than the inferior transaction with Frontier," Hayes added.
Spirit shareholders will vote on the future of the airline this week during a special meeting on June 10, 2022. If shareholders vote against the Frontier merger, that would open the door for the JetBlue proposal to be addressed by Spirit's board.
While Spirit's board has been telling shareholders to vote in favor of the Frontier merger, the Institutional Shareholder Services (ISS), a prominent shareholder advisory firm, last week said that Spirit's investors would make more money, and have more choice, with the JetBlue deal, even though it may face more regulatory scrutiny.