Hawaii Gov. Says State Will Not Require Boosters for Travelers
by Daniel McCarthy /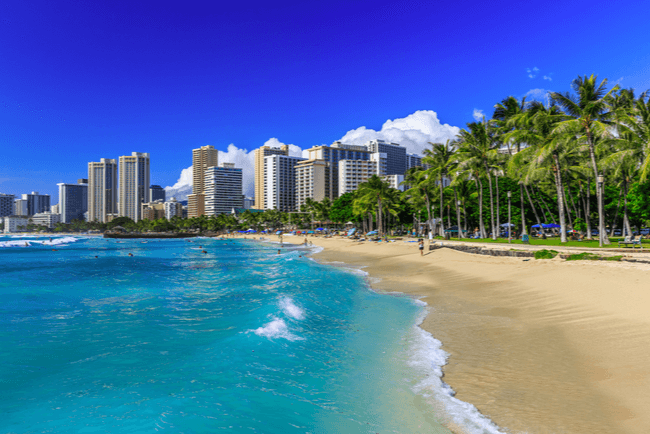 Despite some countries instituting a booster requirement for incoming visitors, Hawaii currently has no plans to do so, according to a statement from Hawaii's governor this week.
Gov. David Ige explained this week that Hawaii's government considered a number of factors, not just in Hawaii but also in the continental U.S. and abroad, in making the decision. And while a full vaccination protocol will still be required, there are no plans to require a booster shot on top of that.
"In making this decision, we considered declining COVID-19 case counts in Hawaii, the continental U.S., and Europe. Hospitalizations have also dropped. In addition, we looked at Hawaii's robust vaccination rates and the continued push by businesses and organizations to get their employees vaccinated and boosted for the safety of their families and the community," he said.
Ige added that other requirements will remain in place, including the indoor mask mandate.
"At this time, we will also maintain the indoor mask mandate and other rules that have helped us manage this pandemic while reopening the economy."
The Governor, along with the director of Hawaii's Department of Health Dr. Libby Char, continued to emphasize that booster shots are important for Hawaiians to prevent severe illness from COVID-19 even though it is not part of the state's Safe Travels program.
The Safe Travels program, which was developed in order to safely restart Hawaiian tourism after the pandemic shutdown, could also be on its way out.
News from the Hawaii Visitors and Convention Bureau this week said that the state's Department of Health is currently working on criteria and conditions that would allow the state to "eventually" end the program. No timeline was given.
Hawaii, which has had one of the more strict domestic travel policies since the start of COVID, added some COVID-19 restrictions for those on the islands at the start of the year, including requiring proof of vaccination to enter bars and restaurants in Maui.
Even with the restrictions, Hawaii remained one of the top domestic destinations in 2021 according to members of the United States Tour Operators Association (USTOA). In a survey released last month, USTOA members said that Hawaii was the third most popular domestic choice for consumers, following the National Parks and Alaska.