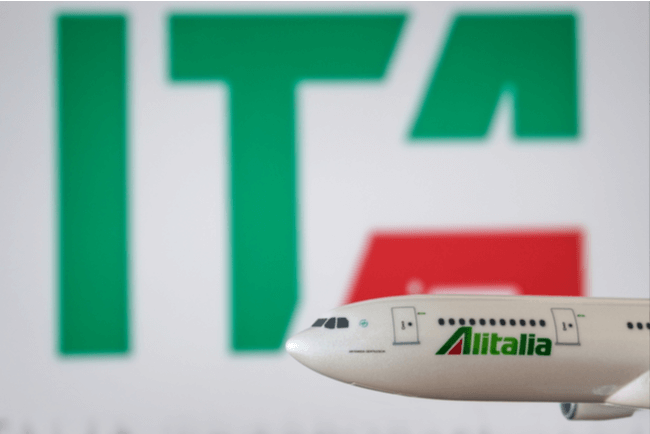 MSC Group, the largest container shipping line in the world and parent company of MSC Cruises, and Lufthansa are in the process of creating a partnership with the Italian Government to purchase ITA Airways, the carrier that was formerly Alitalia.
Reuters reported the news this week and MSC confirmed it on Monday, writing that it "has expressed to the Italian Government its interest in acquiring a majority stake in ITA Airways" and calling Lufthansa the deal's "industrial partner."
"MSC Group's interest derives from the possibility of activating positive synergies for both companies in cargo and passenger sectors where the MSC Group is a global leader," the statement said.
MSC and Lufthansa have now asked for a 90-day exclusivity period to finish the deal, which would write another chapter in the growing history of Alitalia airlines.
Alitalia, which has ceased to exist since October 2021, was once the flag carrier and largest airline of Italy. After years of financial trouble, the Italian government took full control of it in March 2020 and eventually reorganized it as ITA Airways, which picked up the tile of flag carrier in October 2021.