Four Major Changes from JetBlue's TrueBlue Loyalty Overhaul
by Daniel McCarthy /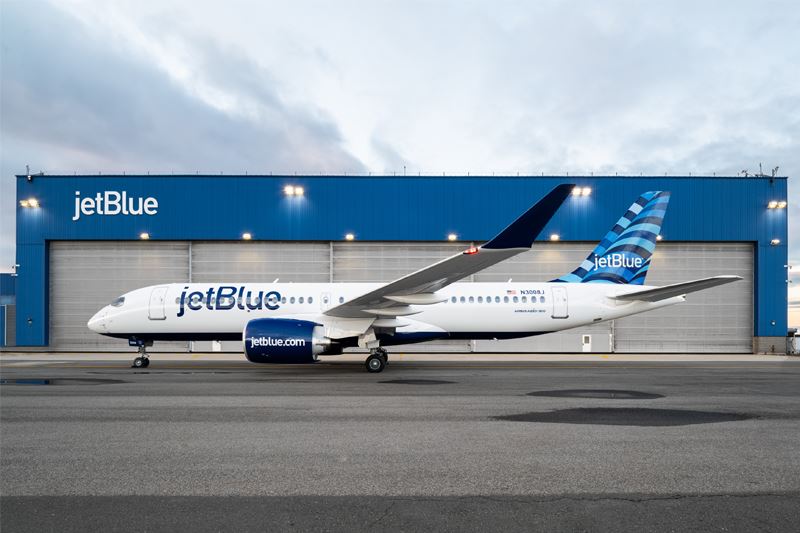 JetBlue this week unveiled the biggest update to its TrueBlue loyalty program in more than a decade, making a few major changes that will allow more to benefit from flying frequently with the airline.
JetBlue said the changes are about offering "new perks and new choices" to its members while maintaining the perks it had previously offered.
"Our loyalty program must serve the needs of the JetBlue customer today, many of whom look to us as more than just a way to get from point A to point B," said Robin Hayes, chief executive officer, of JetBlue.
"Customers have come to love our unique combination of low fares and high-quality service, and now turn to us for more than just a flight. We are evolving our loyalty strategy to deliver even more value for customers across our entire suite of travel products and partnerships, including those who take advantage of our strategic partnership with American Airlines."
The plan is for Mosaic-Qualifying points and segments to be retired in spring 2023 and Mosaic members to be assigned a level based on how much they spent in 2022 or how much they spent in 2023, whichever is greater.
Here are the biggest changes:
1. No More Qualification Tier
Perhaps the biggest change is that flyers can now earn rewards before reaching Mosaic status, which is the carrier's elite tier. Flyers will be able to pick their own perks, and earn rewards sooner, whether they are regular JetBlue travelers, or they are occasional ones.
Guests will be able to choose their first perk with just 10 Tiles (see below) and then add more when they reach 20, 30, and 40 Tiles until they reach 50. The available perks for those milestones include early boarding (Group B boarding), priority security at dozens of airports, a free alcoholic drink, 5,000 bonus points, and a 2x points multiplier on a JetBlue Vacations package.
2. New Name for Mosaic Points
The way JetBlue tracks status is also changing—Tiles are the new way to track and measure progress inside the program, replacing Mosaic-Qualifying Points. One tile is awarded for every $100 spent in the JetBlue travel ecosystem, whether it on flights through JetBlue or another addition through JetBlue vacations. One tile is also awarded for every $1,000 spent on JetBlue credit cards.
Once a customer reaches 50 Tiles, they reach Mosaic 1 status, receive all TrueBlue Perks You Pick (see below), and can qualify for more perks within new Mosaic Levels.
3. Four Distinct Mosaic Levels
The new program includes four levels—Mosaic 1 (50 Tiles), Mosaic 2 (100 Tiles), Mosaic 3 (150 Tiles), and Mosaic 4 (250 Tiles).
The Mosaic 1 level includes all the standard perks—early boarding (Group B boarding), priority security at dozens of airports, a free alcoholic drink, 5,000 bonus points, and a 2x points multiplier on a JetBlue Vacations package.
After that, each new level includes some more substantial perks.
Mosaic 2 gives members the option to move to up to 7' more legroom at no extra charge during booking (pending availability). Mosaic 3 gives members four Move to Mint certificates. Mosaic 4 gives them two more Move to Mint certificates along with BLADE Airport helicopter transfers in New York between Manhattan and JFK International or Newark International.
Moving to each new level also gives members the option to get one new perk from the Perks You Pick menu.
4. Perks You Pick
The Perks You Pick is a separate menu of upgrades that are in addition to the perks from the different levels of Mosaic. It's a move to allow guests to have more control over what they get in return for their loyalty to JetBlue.
The Perks are: FoudnersCard Blue Membership, a Pet Fee Waiver ($125 value), $99 statement credit on select JetBlue Cards, a 20-Tile bonus, a 15,000-point bonus, and Mint Suite Priority, which will arrive later in 2023.