Two of Germany's Busiest Airports Will Be Closed on Monday
by Daniel McCarthy /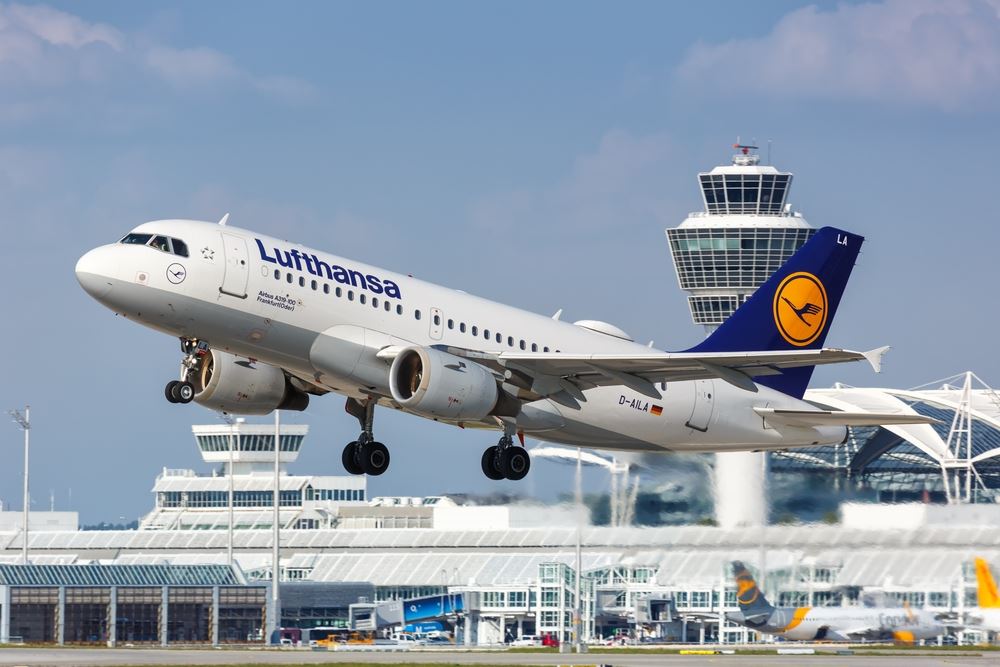 Another strike by the German trade union Ver.di is expected to cause widespread cancellations at two of Germany's busiest airports next week.
The strikes, which are due to wage disputes, are scheduled to start after midnight on Monday and continue throughout the day. They could involve up to 120,000 workers, most notably ground and air traffic service providers at some German airports.
The first is Munich Airport, which has already confirmed that it will be closed on Sunday, March 26, and Monday, March 27. No regular passenger or cargo traffic will operate out of the airport. Munich is telling passengers scheduled for either of those days to contact their airline and "avoid traveling to the airport" ahead of the strike.
The second is Frankfurt Airport, which will, for now, only close on Monday, March 27. All passenger traffic, including transfers or layovers at the airport, will be affected. Frankfurt is alerting passengers to also contact their airline and "refrain from traveling to the airport."
The strikes are taking place at the same time as a public transport strike—Lufthansa is advising its passengers to make alternative plans and to follow its website for more updates. It also said that, because of the "large number of cancellations and reduced rebooking options," it was not promising waivers or solutions to all of its passengers.
"The trade union ver.di has called for a one-day strike at several German airports. Please note that this massively affects the Frankfurt Airport on Monday, March 27th, and the Munich Airport on Sunday, March 26th and Monday, March 27th," Lufthansa said in a statement.
"We strongly advise you not to travel to the airports during the affected times. Unfortunately, we will not be able to offer you any short-term solutions there. As massive strikes in the public transport areas and at Deutsche Bahn are also to be expected on Monday, there is a risk that you will not be able to leave the airport again."