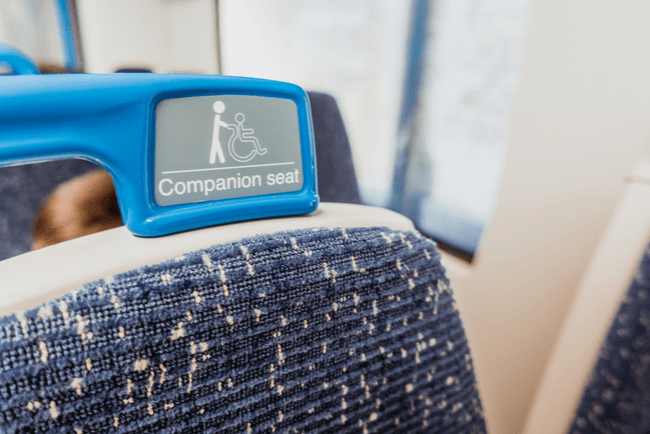 There's a misconception that someone with special needs doesn't want to travel, said Special Needs Group Travel Industry Ambassador Karen Leonard. In fact, many "have a strong desire [to travel] once they are shown that is possible."
For travel advisors, there will be additional factors involved in the planning. But they're not alone—the Special Needs Group (SNG), which provides wheelchair, scooter, oxygen, and other special needs equipment rentals to travelers all over the world, can facilitate this process so everyone can experience the joys of travel.
"Travel is one-way people with special needs can break through some of those limitations they live with," Leonard told Travel Market Report. "Travel is a right, not a privilege. It's crucial to get out and explore other cultures, even if it's just three states away. I think it's so important that people travel."
However, Leonard said, "People with permanent special needs don't seek out travel because they don't realize there are services like ours that can make it easier for them."
SNG certifies travel agents through education programs about this market, as well as provides services for guests visiting hotels, resorts, theme parks, and convention centers.
"Whenever we can, we try to go the extra mile and make sure the person gets accommodated," Leonard said. Some of those accommodations have included cruise lines menus written in brail and providing ASL interpreters on location. SNG currently serves 218 metro areas, most of which are in port cities, but has recently been expanding its land product. But pushing into hotels and destination properties is "a monumental task," Leonard start, so the organization is "in a very infant stage" with about 12 properties focused around Florida,
"Our goal is to always tell people, especially agents, 'never say no until you check with us.'"
The accessible travel/special needs market has untapped potential for an agent's business, with hundreds of billions in discretionary income but only spending around $58 billion, according to Leonard.
Travel advisors can become more familiar with this travel group by utilizing SNG's certification program, which only takes 60-65 minutes. "It's what I call confidence booster. It provides a deeper dive into the marketplace," Leonard said.
Agents can expect to see suggestions on how to be more inclusive in their marketing, such as including an image of someone with special needs or adding a logo to their email signature. SNG also provides advisors with social media posts they can share on their own feeds.
When working with SNG, travel advisors can earn commission on everything from the cost of the rental to insurance, even taxes. This was a move SNG made about two years ago. "It is in our best interest to have advisors on-board with us for us to reach all their clients as individuals and they get the benefit of hopefully expanding their client base.
"People with special needs rarely travel alone. Not only do they travel with an able-bodied companion, but if you find an advisor who takes care of you with dignity and grace, when you come back, you're going to tell everyone you know."
With SNG, "we're going to help them grow their client base through these repeats and referrals in the special needs community."