Corporate Travel Agency in Los Angeles Feels Effect of Writers, Actors Strike
by Briana Bonfiglio /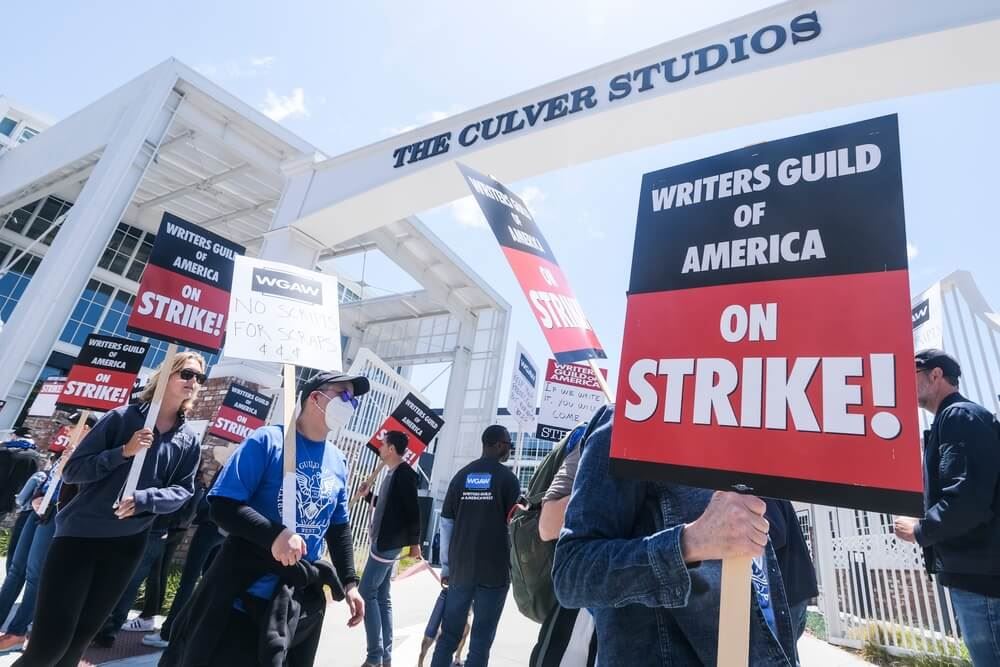 A travel agency that books corporate trips is feeling the impact of the screenwriters and actors' strikes primarily taking place in Hollywood.
Los Angeles-based Carlisle Travel reports that the recent Screen Actors Guild (SAG) and ongoing Writers Guild of America (WGA) strikes have shut down the portion of his business that manages travel for film and television crews.
"With the writers' strike and now the actors, those people obviously aren't going to travel because they aren't going to be in production, which has an impact on our business," Jerry Saxe, vice president at Carlisle Travel, told Travel Market Report on Tuesday. "We do a lot of production work, but we can't do that work if there's a strike. That does have an effect on our bottom line."
Booking corporate travel for the film and TV industry is about 10% of the travel agency's business, which employs about 175 advisors, Saxe noted.
"I wish this strike would end soon," he said. "It's not what makes up our entire business, but it does have an impact."
Meanwhile, tourism to Los Angeles appears to be largely unaffected by the strikes. A spokesperson for Warner Bros. Studios said that studio tours have not been impacted in any way, and all has been "business as usual" since the strikes began, noting that picketers are located outside a different building from where tours are taking place.
Just south down the coast of California, though, the strikes may shake up schedules of the annual San Diego Comic Con, which will draw an expected 135,000-plus people to the San Diego Convention Center this weekend, according to Times of San Diego.
The local newspaper reported that some celebrity panels have been canceled, and the strikes may keep actors and writers from attending, though there will still be plenty of activities at the convention that comic and pop culture lovers are excited about.
The simultaneous strikes by writers and actors, represented by their unions, do not currently have an end in sight as film and television workers fight for fair pay and workers' rights amid new advances in streaming services and artificial intelligence (AI) shaking up the industry in Hollywood.
Leadership of United Here Local 11, a Los Angeles union representing thousands of hospitality workers, noted that they are in support of the film and TV workers' strikes. The hotel workers union began its own strike earlier this month.