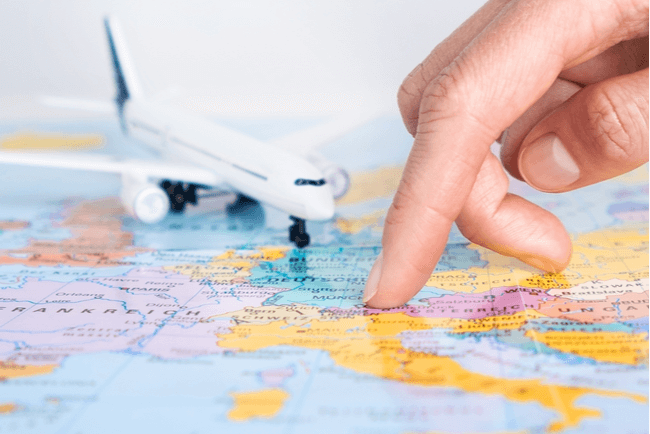 Travel advisor, travel agent, travel planner, travel concierge. No matter what you call it, there are more and more people considering a career selling travel these days for a myriad of reasons, including flexibility, earning potential, love of travel, and more.
Combining a love of travel and the ability to be your own boss is a recipe for an attractive career, and with travel demand bouncing back to levels never seen before, not even at the industry's high point in 2019, there are almost endless opportunities for both new and current travel advisors.
But how much does it cost to get your start selling travel? The answer is tough to get, but those who have taken the journey could provide some answers.
In a survey of 218 current, working travel advisors, TMR found that advisors, both experienced and novice, mostly report the costs to become an advisor, especially one working from a home office without a brick-and-mortar location, are low.
The survey asked advisors "what is the approximate investment you made in your business during the first two years in operation, not including spend on a brick and mortar location?"
Close to 50% of advisors (104) surveyed said that it cost them less than $5,000 to become a travel advisor. Another 21% (46 respondents) said that it cost them somewhere between $5,000 to $10,000 and 18% (40) said it cost somewhere between $10,000 to $20,000.
Only 28 of the 218 advisors surveyed said that it cost more than $20,000 for them to get into the business and of those 28, just 3 reported it cost more than $100,000 total.
When asked what advice they would give people interested in the career when it comes to cost, the results were essentially the same. Close to 40% (87 out of the 218) said it would cost less than $5,000 and close to 29% said it would cost somewhere between $5,000 and $10,000. The only other answer over 10% was $10,000 to $20,000.
A vast majority of the advisor who answered the survey had more than 10 years in the business (170 out of the 218).


Low Barriers to Entry Are Both a Positive and Negative for the Industry
Diane Petras, the president of the Travel Institute, one of the most well-known platforms for attracting new talent to the industry and then training them, spoke to TMR recently about the phenomenon of new entrants into the industry.
When it comes to how much it costs to simply "become" a travel agent, or travel advisor, the answer follows what that TMR found.
"There is no entry barrier unless you're in a state that needs a sellers of travel license," Petras said. "It's true you can hang up a shingle and say 'I'm a travel agent.'"
Advisors speaking to TMR also said that the initial cost, whether it was in getting a seller of travel license or spending money for an introductory training course or a membership to a group or host, was more in time than actual money—the time it takes to figure out what route you should take as an agent far exceeded the monetary cost.
Petras added that simply starting a travel agency, or becoming an advisor, doesn't mean you'll be successful. In fact, she added, "the hardest thing to figure out about travel is how you make money" and figure out the skills you need to continue to make money and boost business along the way. Becoming labeled as an advisor may allow you to sell travel, but there's a lot more that goes into becoming successful at it.
"Getting into this industry isn't difficult, but maybe taking those next steps to become those kinds of people who are uber-successful…that's the challenge for a lot of these people."
It's both a blessing and a curse to have such a low barrier to entry in order to get into selling travel. Obviously, that allows the industry to attract a wider range of people who may not have the funds to initially start a high-cost business.
However, on the other hand, it does bring in people who may not be initially qualified to represent the trade nor interested in taking the time and making the investment to do so.
"When you enter the travel industry, the two passions you need are a passion for travel and a passion for learning," Petras said. "I think when you have those two things you will see opportunity and that's what will make you successful."
Not everyone who starts selling travel will desire to become a multi-million dollar agency owner, and that's fine, Petras said, but there's still an investment to be made after that low-cost barrier to entry. It all goes back to being educated, a journey that some advisors choose to take on their own or through a host group or consortia, and then learning.
"You have to figure out what it is you're trying to achieve, have a business plan, understand the finances, and then go after it," Petras said.
For more, check out The 8 Things Longtime Travel Agents Wish They'd Known When They First Started.
To subscribe to TMR's upcoming free monthly newsletter for brand new travel agents, or those looking for tips for breaking into the industry, click here.