Testing the Waters with Dori: The ASTA River Cruise Expo
by Dori Saltzman /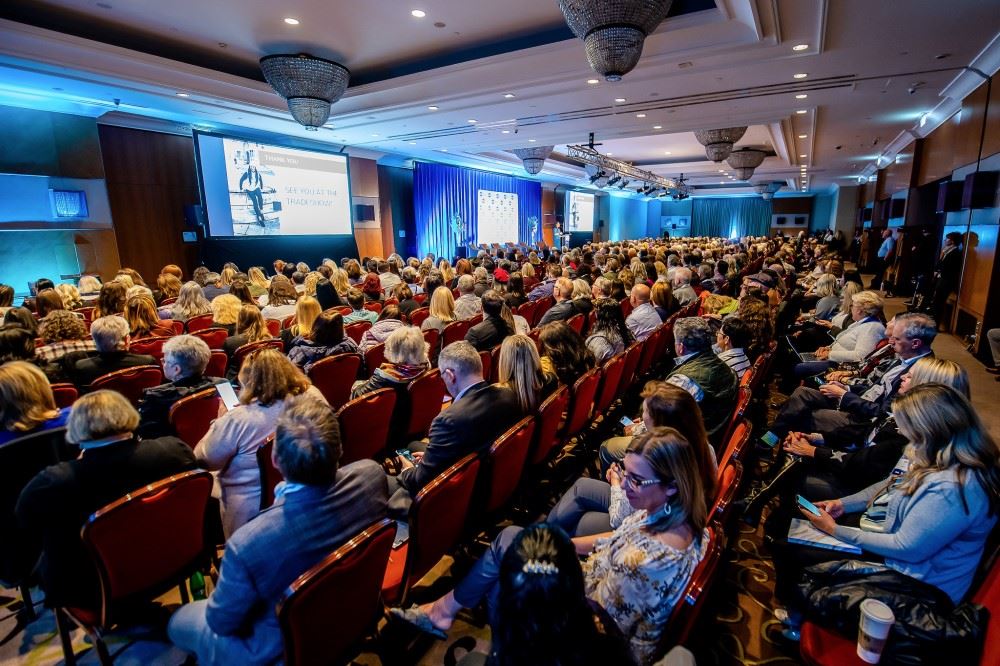 Whether you like the show or not, "The Love Boat" did wonders for the cruise industry at a time cruising as a vacation option was still relatively new and unknown. Week after week, images of onboard entertainment, never-ending buffets, and colorful ports helped travelers picture themselves having the same fun and encouraged them to come aboard and "set a course for adventure."
In the years since, ocean cruise lines have maintained a presence in consumers' minds through vivid commercials that show the onboard and shoreside experiences. While some misperceptions still exist, and, of course, there are differences between cruise ships of different sizes, if you ask someone to picture a cruise, they can come up with a pretty decent picture of the experience.
Ask that same person to do that with river cruising, and, most likely, they won't be able to.
Case in point, at the recent 2nd annual ASTA River Cruise Expo in Budapest, Ken Muskat, who was appointed managing director of Scenic Group USA some six months ago, and has spent his entire career working in the big-ship cruise industry, told attendees he had no idea what to expect when he and some friends decided to try a river cruise in their late 40s. Moreover, he admitted, they were absolutely (and pleasantly) surprised by the entire experience (which, by the way, means that whatever they were expecting, even if unconsciously, it was wrong).
Despite its enormous growth in popularity – and product offerings – river cruising is just not something most people can envision. Including, even, many travel advisors.
And when you don't truly understand the product, it's very hard to sell. (For those who don't know, river cruising is not simply big ship ocean cruising shrunk down in size.)
At this year's River Cruise Expo more than 500 travel advisors came out to learn more about river cruising. At least a quarter – possibly more – had never set foot on a river cruise prior to the Expo. About the same number had never sold one either.
Among many of the advisors I spoke to who had sold river, it has only been in drips and drabs. But they are hungry for more. As river cruise line execs are fond of pointing out, selling river cruises earns you commissions with commas. And what travel advisor doesn't want more of those?!
During the three-day conference, attendees stayed on a river ship. We had the chance to tour nine river cruise ships from six different brands. And we had the option to eat lunch and dinner on different ships every day.
No online training module, no webinar can duplicate the education attendees got in just three days at the Expo.
By the end of the show, advisors who had never been on a river cruise ship not only had a better understanding of what being on a river ship is like. They can now tell you some of the key differences between an Avalon Waterways ship and a Viking ship, between Scenic and AmaWaterways. They know more about Austrian-based Amadeus than almost any other U.S.-based advisors, and they were the first to see the all-new Riverside Mozart (previously the Crystal Mozart).
They understand the significance of a doublewide ship (like the AmaMagna and Riverside Mozart) and can better explain the pros and cons of a French balcony vs a traditional balcony vs a slide-down window.
Even advisors who have sailed on and sold multiple river ships got something out of the Expo.
"ASTA's River Cruise Expo is a must attend event for anyone who wants to sell river cruises and even those experienced sellers who may not have cruised on many lines," Amy Madson, co-owner of a Dream Vacations franchise, told me. Madson and her husband were attending the Expo for the second year in a row and are considering going to next year's show in Amsterdam. "The networking connections with suppliers and other agents have proven to be very helpful," she said.
Why am I taking my time to talk to you about the River Cruise Expo?
Ben Franklin famously said, "An investment in knowledge pays the best interest."
As a firm believer that professionalism, education, and knowledge are key to travel advisor success, I can't emphasize how impressed I was with the Expo and what a great opportunity it was for the attending advisors. Those 500-some travel advisors who invested their time (and money) into the three-day Expo (and post-Expo FAM sailings for some) will be earning interest for years to come.