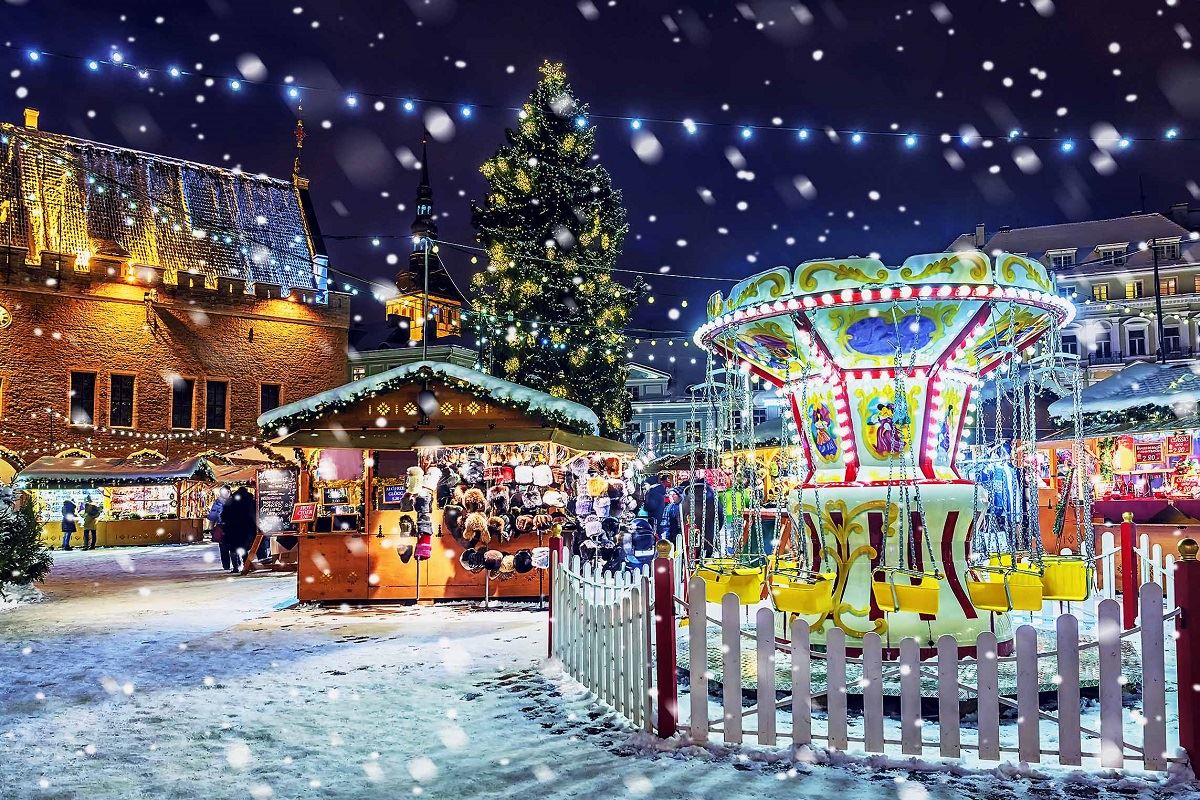 Wholesale tour operator Avanti Destinations has launched its new 2019 "Go365" campaign with a 72-page e-brochure, including 14 new customizable FIT itineraries.
Customizable itineraries and city stays in the e-brochure range in length from 4 to 13 days and are divided into three categories: "embrace the cold" traditional winter vacations, featuring experiences such as Christmas markets, hunting for the Northern Lights, or dog-sledding and skiing; mild weather vacations in both southern Europe and South America; and "escape the cold" tropical vacations in Southeast Asia, Central and South America.
Destinations may be combined, and travel agents may add or subtract hotel nights, transfers, tours and activities and choose from a wide range of hotels.
The new customizable itineraries include:
Christmas Markets (Copenhagen, Stockholm, Tallinn): This eight-day/seven-night trip includes an overnight cruise between Stockholm-Tallinn (outside cabin), entrance to Tivoli Gardens, Stockholm Christmas food tour, private Tallinn walking tour with Christmas Market visit, cider tasting and more.
Connecting Continents (Colombia & Panama): This 13-day/12-night vacation combines Colombia and Panama with overnights in Bogotá, Cartagena, Portobelo and Panama City. Highlights include: Usaquen flea market bike tour (Bogotáa), snorkeling expedition (Drake Island), Camino de Cruces Trail tour (near Panama City), Bogota and Cartagena local food/drink specialties tasting tours, street art tour, and city sightseeing tours in all four locations.
Whistlestop of Ireland's Capitals: Spend five days in Dublin and Belfast with a guided tour to the Wicklow Mountains and early Christian monastery at Glendalough, founded in the 6th century. Also includes roundtrip private airport transfers, black cab taxi guided tour of Belfast, roundtrip rail tickets between the two cities, entrance to the Titanic experience, and more.
Treats & Treks of Hong Kong: Gets clients out of the city to hike on Lion Rock and Lantau Island on this six-day/five-night vacation. Also included is an evening cruise on the last built-by-hand traditional Chinese junk to see the Symphony of Lights, a private walking and tasting tour in out-of-the-way neighborhoods. All tours are private with English-speaking guides.
Peruvian Bliss: Tour Lima, Sacred Valley, Machu Picchu, Cuzco and Máncora Beach over nine days. Highlights include Ollantaytambo ruins tour with hacienda lunch; Piuray Lagoon adventure (choice of kayaking or paddle-boarding); tour of the traditional Misminay community; walking tour and cooking class in Cuzco; Machu Picchu tour with roundtrip rail and lunch; and in Máncora Beach, one spa treatment, a paddle-boarding excursion, and evening horseback ride.
China and the Gardens: Nine days in Shanghai, Suzhou and Beijing include private tours with local guide in each location, such as Kungqu Opera evening tour, Tongli water town tour, silk market tour, ERA acrobatic show, Tiger Hill tour, Tiananmen Square & Forbidden City tour, Mutianyu Great Wall tour. Includes 1st class high-speed train tickets between cities.
Magical Moments (Switzerland): Over 7 days at two of Switzerland's famous mountain resorts, Interlaken and Lucerne, guests will enjoy night sledding with fondue dinner and wine, excursions to three mountain peaks, second class rail between cities, and more.
Vietnam & Siem Reap (Cambodia) Discovery: This 11-day/10-night itinerary tours Hanoi, Halong Bay (1-night cruise), Hoi An, Ho Chi Minh City and Siem Reap. All tours are private with a local guide, and private arrival/departure transfers are included. Highlights range from foodie tours in the old trading port of Hoi An and Ho Chi Minh City/Saigon to a visit to a community school, workshop and project created by the NGO, HUSK.