Royal Caribbean Pulls Erroneous "Premier" Offer
by Dori Saltzman /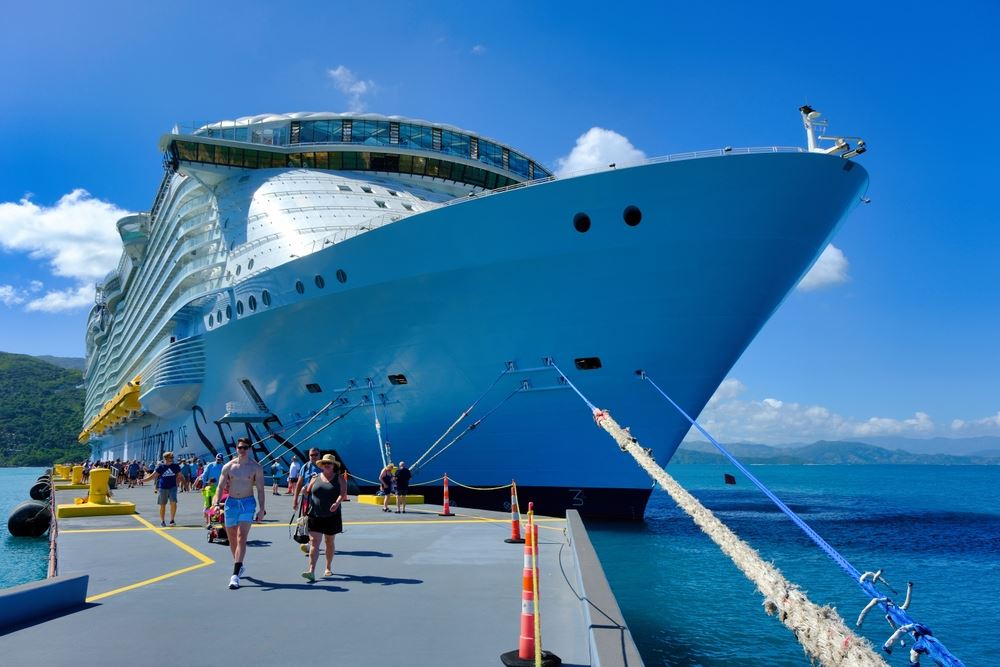 Royal Caribbean has been having a couple of "oopsie" moments lately.
First, the line oversold a spring break Wonder of the Seas sailing and had to extend several carrot-style offers to get booked passengers to switch to other sailings. Now, the line has been forced to refund passengers and -- in a gesture of goodwill – shell out an extra $50 per person after it accidentally offered up an all-new "premier pass" package that included a slew of amenities and was priced from only $88.99.
According to a thread on Cruise Critic posted on Saturday, March 11, the Premier Pass included a welcome bottle of Veuve Clicquot, priority embarkation and debarkation, an Insider Access tour for two guests, lunch with an officer for two guests, unlimited Wi-Fi on two devices, a photo with the Captain during the Captain's Toast, a wine pairing with sommelier and one bag of free laundry.
Pricing was listed as $88.99 for cruises booked between March 10, 2023, and March 15, 2023, for sailings through the end of 2023. The original poster's thoughts? "Sounds too good to be true." Turns out, the poster was right.
By Sunday afternoon, Royal Caribbean had already pulled the promotion.
In a message to a cruiser who had booked the package and wanted more information, the line responded, "We apologize for any confusion. The Premier Pass was listed in error and is not a Royal Caribbean product. It's inclusive to our sister brand Celebrity. If you purchased the package, a refund will be processed back to the payment type used at the time of purchase." (In point of fact, this package is also not available on Celebrity.)
On Monday the line's assistant vice president of guest experience sent an email to guests who had booked the package to apologize, calling it a "system glitch."
"I'm really hoping you can forgive us and understand it was an honest mistake," she wrote. "We will though provide you with a $50 UDS Onboard Credit…"