Allianz Upgrades Advisor Booking Platform, Launches Retail Marketing Website
by Daniel McCarthy /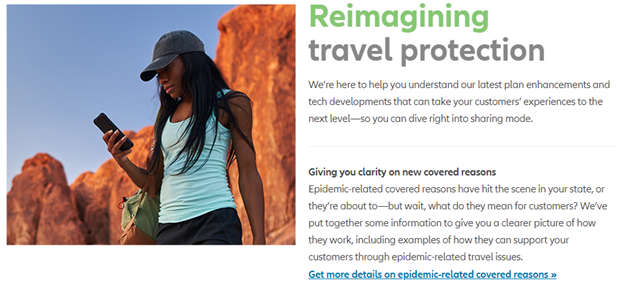 Travel insurance company Allianz this week announced two upgrades for its travel advisor partners in light of the growing demand for its products among consumers.
The first is a major upgrade to the Allianz travel insurance booking platform, AgentMax Online.
AgentMax will now give advisors group booking capability on the platform, a major change for Allianz. While previously advisors should have to pull each member of a group booking into AgentMax individually, advisors will now be able to load a full group into the platform all at once, saving them time in the booking process.
Advisors will be able to create a group and add trip details in AgentMax, which will then automatically populate the information for each member of the group. Advisors will then be able to process payments either with a single agency credit card or individual client credit card in a single or in multiple transactions.
Director of marketing and communications at Allianz, Daniel Durazo, told TMR this week that "the goal is always to make the site as efficient for travel agents as possible."

Photo: Allianz
Along with the new group booking capability, Allianz has also added a couple of other upgrades for advisors. The first is a new notifications tab within AgentMax that will notify an advisor when a client purchases an insurance product or when a client is getting close to a deadline to purchase travel insurance.
Advisors can also expect a few new upgrades "in the near future" that include GDS integrations. Outside of AgentMax, Allianz is also rolling out a new retail marketing website for both its current advisor partners and future ones.
The website will be the go-to place for advisors looking for updates on epidemic product enhancements, Allianz's TravelSmart app, other AgentMax upgrades, and more. For instance, Allianz most recently made the move to make permanent some of the temporary changes it had added due to the COVID-19 pandemic.
That includes coverage for travelers who become ill with COVID-19 when traveling, who are individually ordered to quarantine due to exposure or infection, or who are denied boarding because of a suspected illness. Advisors using the retail website were made aware of those changes first.
The website will also be the place for advisors looking for Allianz's marketing material that can be used when proposing travel insurance to their clients.
For current Allianz partners, the resources can all be found at www.AllianzPartnersToolkit.com, while others can head to www.JoinAllianzPartners.com.