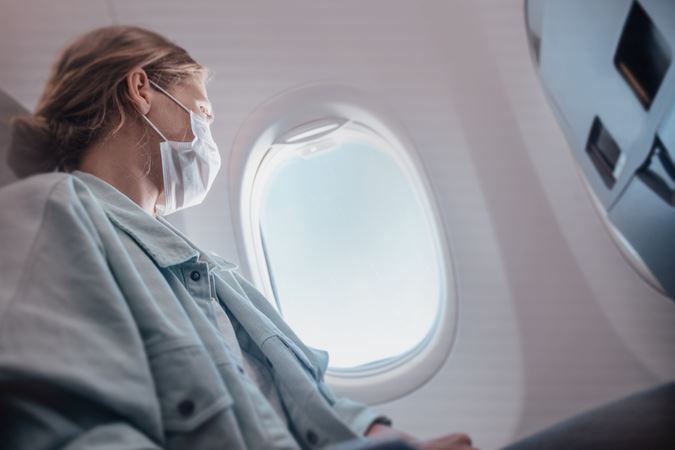 In the absence of a rapid-response COVID-19 test, the Federal Aviation Administration should require the use of masks for all flights. That's according to a new statement issued on Friday by the American Society of Travel Advisors (ASTA).
"Most airline carriers have required a mask for all employees and passengers," ASTA's president and CEO Zane Kerby wrote in a letter. "But, their authority to enforce mask compliance rests with the Federal Aviation Administration (FAA). Is it high time for the FAA to require these masks for all flights? In our view, yes."
The letter comes after an ASTA survey found that while consumers are still confident to their desire to go and see the world, they are reluctant to travel because of the prospect of a lockdown at different destinations and don't have a high confidence in flying.
"While the airlines have stepped up in the absence of a clear federal mandate, this inconsistency is holding back travel's recovery," Kerby added.
"Do I love wearing mask everywhere I go—to the grocery store, to get takeout from the local restaurant, or to visit my dad? No. But wearing a mask is a small price to pay to be able to 'go and see.'"
FAA Administrator Stephen Dickson told a Senate committee earlier this month that the FAA would not be issuing a mask requirement for passengers and would, instead, leave that decision to the Centers for Disease Control and Prevention (CDC).
Airlines have taken it upon themselves to require and enforce face masks for passengers.
United Airlines, earlier this month, said it would not only make masks compulsory onboard aircraft, but also in airports, and passengers who refuse to comply "may be refused travel and banned from flying United."
Also this month, Delta Air Lines CEO Ed Bastian told CNBC that "on Delta, we are enforcing masks. You cannot board an airplane on Delta unless you have a mask on and if you get on the plane and decide that you're not going to wear the mask we ask you kindly to put it back on."
Bastian went on to say that "if you insist upon not wearing the mask, we're going to insist on you not traveling on Delta in the future."