ASTA, Industry Groups Want to See National Testing Plan Replace Quarantine Requirements
by Jessica Montevago /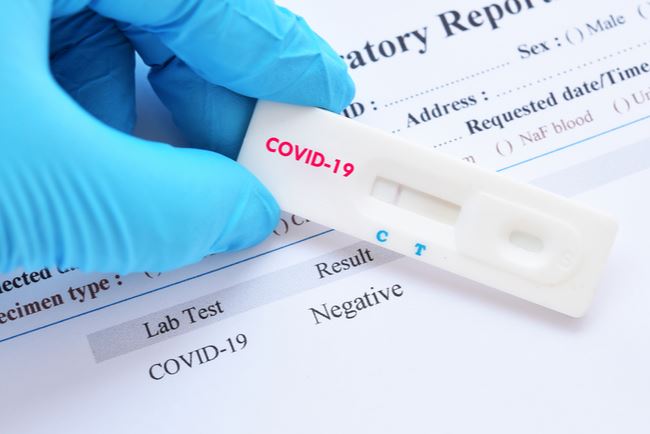 The American Society of Travel Advisors (ASTA) and other travel industry groups have called on the Trump administration to pursue a COVID-19 testing plan that would obviate the need for quarantines and travel bans in order to safely re-open travel.
ASTA, along with Airlines for America, the American Hotel & Lodging Association, the U.S. Travel Association and the U.S. Chamber of Commerce, among others, wrote a letter to Health and Human Services Secretary Alex Azar, Transportation Secretary Elaine Chao, and acting Homeland Security Secretary Chad Wolf last week.
The groups said that in the U.S., 18 states currently have some type of quarantine in place and this patchwork of rules is "confusing and discourages travel."
"Furthermore, there are alternatives to quarantines, such as testing and screening of passengers at or ahead of departure, that can significantly reduce the risk of importation of COVID-19 and may actually be more effective due to the difficulties in enforcing compliance with quarantine requirements," the letter said.
Instead, the groups are calling for state governors and international governments should work together to implement comprehensive, cost-effective pre-departure testing procedures and contact tracing protocols.
"There is widespread agreement in the aviation and travel industries that appropriate COVID-19 pre-departure testing protocols can serve as an alternative to quarantines while increasing confidence in the health and safety of the air transportation system," they wrote.
Echoing that idea, JetBlue President Joanna Geraghty called for the widespread adoption of affordable and accurate rapid-response testing. During the carrier's third-quarter earnings call, Geraghty noted that demand feel when New York and other states began enforcing quarantine requirements, adding that quarantines are not as effecting as testing in controlling passengers' potential to spread the disease.
However, the tests the are currently in use — PCR tests that must be administered by a professional with a swab — are too expensive for widespread use, JetBlue said. Instead, tests that can screen both symptomatic and asymptomatic people at a lower cost would kick-start travel's recovery.
"We don't believe a vaccine is necessarily a panacea," Geraghty said. "We definitely think it's critical to longer-term recovery, but in terms of returning to something that even looks remotely like a pre-pandemic travel level, we're going to need to have in the short- and medium-term a rapid testing strategy." And state and national governments will need to coordinate on the types of tests they will accept to waive quarantines for incoming travelers.