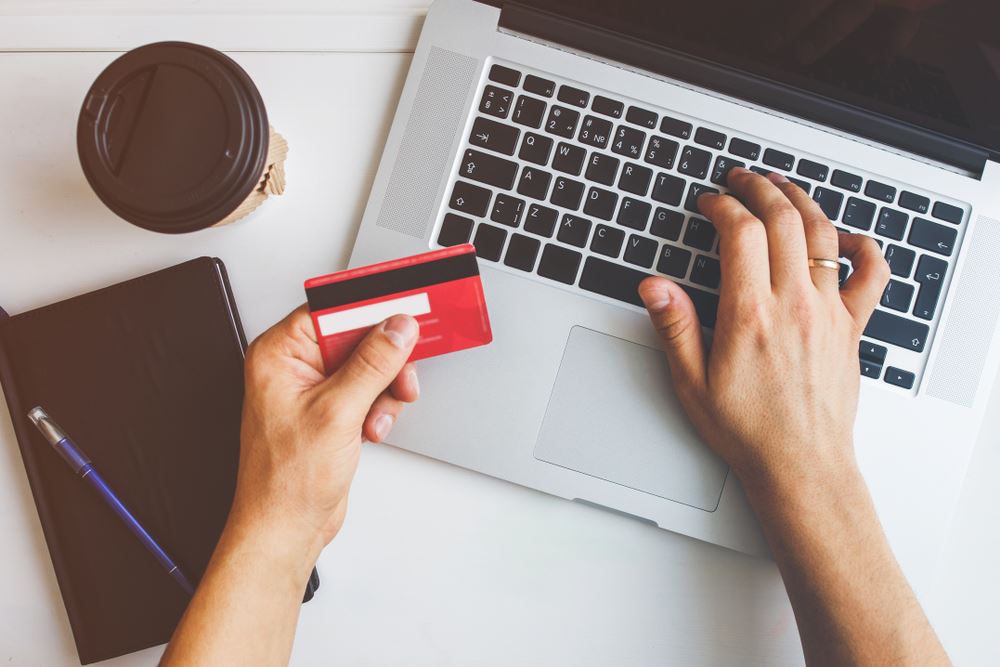 For many travel agents, especially those charging fees or producing group trips where the agent holds the inventory, accepting credit cards is just a fact of life that streamlines payments and helps track cash flow.
But if an agent isn't careful, they can set themselves up for significant issues with their bank accounts and financial risk.
"Agents need to consider this issue in the context of their overall business strategy and when it makes sense for them to be directly processing payments, given the risks involved," said Jennifer Cochrane, co-founder & COO, Gifted Travel Network.
She believes agents should seek out the right option for them, so that they can readily engage clients once they express an interest in a trip. But Cochrane also cautions agents to review their options carefully, and understand both how much they are being charged, terms and conditions, and for what services agents should directly accept payments in the first place. Many host agencies, for example, preclude independent contractors from charging clients directly for travel booked under the host agencies' credentials.
Understanding how charges are processed
A payments processor can be one of any number of financial institutions whose systems securely process and complete credit or debit card transactions. The market is dominated by large brand names, mostly financial institutions like American Express, Bank of America, Citibank and Wells Fargo.
There also are a number of third-party processors, like First Data and Elavon, which process credit card payments for all of the major card brands and issuers, and work directly with merchants. Then there are the upstarts (like Square, Stripe and PayPal) and even travel industry companies (like TravelJoy and Airlines Reporting Corp).
This web of companies engaged in credit card processing can be pretty confusing to a travel agent, whose expertise primarily is in selling travel. Pricing can be complex, too, and the industry's terminology isn't always well-defined.
Gifted Travel Network's Cochrane advises that if an agent is new, has little experience, or is selling through someone else's credentials (e.g. a host agency), that they accept credit cards through their own merchant account only for their service fees, and process trip payments through their host's merchant account.
But as a travel agency grows and diversifies their business model, their needs can change, and knowing the fundamentals of credit card processing can be useful. At a maximum, understanding the industry is a protective measure for their business.
Travel agency business considered high-risk for card acceptance
Applying for a merchant account requires some documentation, including bank or financial statements, prior card processing statements (if you're already processing), ID, etc.
Because travel expenses are so large, made far in advance, and typically the credit card is not in the hand of a travel agent when it is being used to secure payment, travel agencies are considered a "high-risk" industry and most payment processors will not approve them for card acceptance. For example, Bank of America and Citibank do not allow travel agents to accept credit cards on their merchant networks. Neither do First Data and Elavon.
Under Stripe's most recently published "restricted businesses" list are "travel reservation services and clubs; airlines; cruises." Stripe will "in certain cases" allow these businesses to be eligible for processing "with explicit prior approval."
Square lists "high risk" businesses more broadly, allowing it to deny any merchant it deems too risky. Travel Market Report contacted PayPal regarding their pricing, payment schedule and terms and conditions, but didn't receive a response back by press time.
"I've heard agents say if Square catches you, they freeze your account and it's a mess," said Matthew Exline, owner of Matthew Exline Cruise Planners in Ormond Beach, Florida. "I'm trying to switch to TravelJoy (which uses Stripe as its processor) as much as I can, to avoid this."
Agents facing rejection by these and any other companies shouldn't try to hide the type of business they are in. If the processor figures out that you are in an industry they restrict, they will shut down your account immediately, which could cause a major issue for your business.
So, travel agents use a variety of card payment processors based on their business model and who they work with in the travel industry. Megan Baugh, owner of Baconko Travels Ltd., Edmonton, Alberta, has had three different payment processors in the ten years she has been in business.
"The first one was the hardest for me to be approved, because I had no history of processing payments under my company name. The contract I signed was crazy and I had to get my mom to guarantee it," Baugh said.
Nexion Travel group offers members a merchant credit card processing tool in the myNexion platform allowing members to manage group travel or charge service fees, said Robbi Jumaa Hamida, senior vice president of agency operations at Nexion Travel Group.
But if an independent travel advisor chooses to be the merchant of record for group trips that they put together, they must use their own credit card processing solution, Hamida said.
"Many Nexion Travel Group members don't have their own merchant account, so we encourage them to use our credit card point of sale in instances where they want their customers to make one payment for multiple components of the trip, for instance, a cruise line and a hotel," said Hamida. Nexion Travel Group then submits the net payments to the multiple suppliers and pays the difference back to the advisor as commission/fee income.
Payment processors and their pricing
For those agents who are looking to go it alone, payment processing approvals and pricing reflect the fact that there are three parties involved in processing most credit card transactions: the card issuer (e.g. a bank or financial institution, like American Express, Bank of America or Capital One), the networks (Visa, Mastercard and American Express, which is a network as well), and the payments processor.
Generally, what agents should be focused on is what is called the "Discount Rate," encompassing a percentage of the total sale, processor fees, and fees paid by the many different entities involved in a transaction (e.g. interchange.)
Mastercard's and Visa's interchange rates are listed on their websites, and they change twice a year, in April and October. Interchange fees are used to help cover things like the risk of approving the sale, fraud, and handling costs.
For each card transaction, merchants – like travel agents – have to pay the card issuer for the ability to accept their card. This fee is typically a percentage of the transaction amount plus a flat fee. An analysis by Square published on their website showed that the average per transaction cost for U.S. businesses processing $10,000-$250,000 in annual card charges, is somewhere between 2.87 percent and 4.35 percent.
Rewards cards tend to have higher discount rates than credit cards that do not offer those types of benefits. Also, how a card's numbers are acquired from the cardholder impacts the price of a charge. If an agent doesn't have the card present in hand, these "Card Not Present" transactions typically permit more fraud, and the various parties charge a higher fee to cover the likely increase in write-offs these charges will incur.
A debit card with a PIN tends to be less expensive to process because its funds are available and verified right away, so there's lower fraud risk. A debit card that requires a signature is processed like a credit card, at higher rates.
Smaller providers elbowing into travel agent card acceptance
The variability and complexity of pricing is one of the reasons why a host of startups are offering flat rates, and making modest headway into card acceptance for smaller retailers and travel agents.
Among the smaller processors, Stripe charges 2.9 percent and 0.30 per charge. Payouts are made on a "2-day rolling basis," or you can receive payouts weekly or monthly. Disputed payments (chargebacks) incur a $15 fee. If the customer's bank resolves the dispute in your favor, the fee is fully refunded.
TravelJoy charges 3.5 percent and a 0.30 processing fee for credit card payments. Funds are transferred in two business days. For ACH bank transfers, the company charges 1.5 percent, and funds are moved into an agent's account in 5-7 business days.
More than 6,400 agents are signed up for the Airlines Report Corp's Travel Agency Service Fee program, which charges ARC-accredited agents with 3.5 percent for transactions of $20 or more, and 0.70 for transactions below $20.
Some agents might find it simpler to submit credit card charges through their preferred GDS or ARC-approved agent, and then transactions are settled weekly. The Amadeus Payments Platform (APP) works through Elavon's payment processing solutions for supplier expenses.
However, APP will not support direct payments to a travel agency as the merchant of record, a spokeswoman said. Amadeus' Xchange marketplace offers hundreds of banks, payment processors and "alternative" payment solutions that offer merchant acceptance solutions for retail travel agencies, she said.