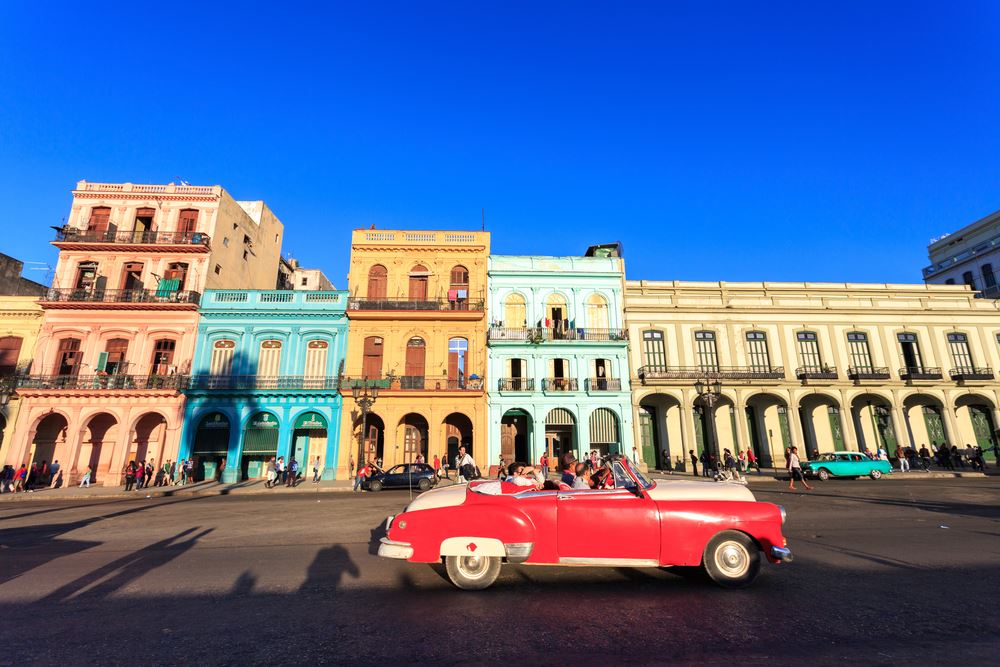 InsightCuba is introducing complimentary roundtrip air from Miami to Cuba on its small group tours, in the wake of the Trump administration banning U.S. flights to all Cuban cities except Havana.
The decision to add air without raising tour prices was to bring much-needed attention to the destination despite the recent regulatory changes, according to insightCuba President Tom Popper.
The Trump administration has increasingly cracked down on travel to the island nation. Most recently, the Department of Transportation announced all flights from the U.S. to Cuba, aside from those scheduled to fly to Havana, will be suspended starting Dec. 10. The ban will last "indefinitely," according to a letter from Secretary of State Mike Pompeo.
Earlier this year, the U.S. government eliminated the popular People-to-People travel category, though there are still 11 categories remaining, and almost all cruise travel by Americans. The State Department also added 26 tourist attractions to a long list of restricted sites that Americans are barred from visiting in Cuba, including hotels and shops.
"Despite the administration's policy changes over the past two years, traveling to Cuba not only remains legal, but is still easier than it was a few short years ago. And now, it's even more affordable," Popper said. "Cuba is unlike any other destination in the world, where travel regulations by the U.S. government have remained in place since 1963, making visits to the island that much more special."
Complimentary air is available on most insightCuba tours, including the 10-day "Undiscovered Cuba," seven-day "Classic Cuba," four-day "Weekend in Havana," and custom-made tours with dates until the end of 2020.
Air-inclusive packages include roundtrip air from Miami to Havana, Cuba, on scheduled service as well as the Cuban visa. "Undiscovered Cuba" will include roundtrip air via charter from Miami to Havana and Holguín to Miami, and will include Cuban visas.