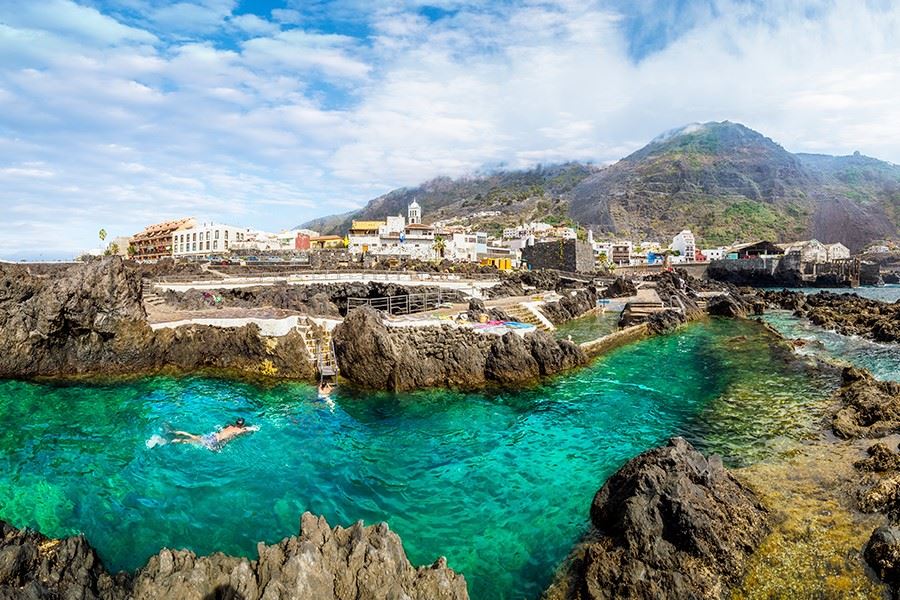 Avanti Destinations has added Tenerife, the largest of Spain's Canary Islands, as its newest FIT destination. The wholesale tour company has also partnered up with the Tenerife Tourist Corporation to educate travel advisors on the island's many cultural and natural attractions.
"Tenerife has long been a favorite getaway for Brits and Europeans because of its subtropical climate and location off the coast of Africa, but it definitely has much more to offer independent travele4rs than beautiful beaches, luxurious resorts and nightlife," said Paul Barry, Avanti's CEO. "A part of Spain since before Columbus stopped there on his way to the Americas, this intriguing island blends influences from several European countries and the Americas, as well as boasting two UNESCO World Heritage sites – one nature, one cultural."
"Advisors can easily combine a stay in Tenerife with an Avanti vacation in Spain, Portugal or Morocco, which are all a two- to three-hour flight away," he added. "In fact, one of our new suggested itineraries pairs Tenerife with Madrid and Barcelona," he added.
The advisor educational campaign includes: a new 28-page downloadable e-brochure featuring two new customizable vacation options; a $25 gift card for advisors for each Tenerife stay having a minimum value of $2,500 booked between February 14 and April 30, 2023, with travel completed by December 31, 2023; and a pre-recorded webinar hosted by Tenerife's tourism organization and Avanti.
Customizable Vacations
The two new vacations highlighted in the brochure are:
Tenerife Highlights: a five-day, four-night vacation that includes private arrival and departure transfers; private tours of Teide National Park (five hours), Garachico and Icod de los Vinos (five hours); choice of accommodations; and daily breakfast.
Spanish Cities and Seascapes: a 13-day, 12-night vacation that includes four nights each in Barcelona, Madrid and Tenerife. Included are private arrival and departure transfers; five private tours including two in Barcelona, one in Madrid and two in Tenerife; a three-course dinner in Madrid; first-class rail between Barcelona and Madrid; choice of accommodations; and daily breakfast.
In addition to the two customizable vacations, Avanti offers six four- and five-star hotels, four private sightseeing tours, and six shared tours on Tenerife. All transfers on the two vacations and tours are private.