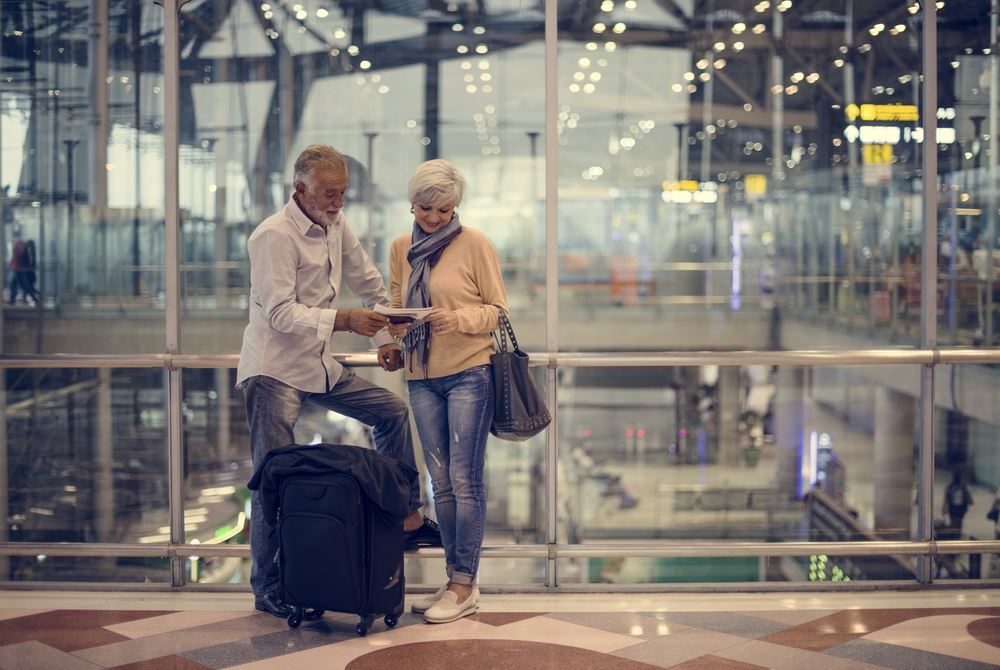 For the last few years, consumer research seemed to indicate that younger travelers were too busy and overwhelmed by online travel sites, and looking to traditional travel advisors to help them make the best choices and get the best value.
But according to the recently released "How America Travels" consumer survey from the American Society of Travel Advisors (ASTA), it may be the older generations who truly understand the value of a professional travel agent.
Of all of the 2,879 U.S. adult travelers ASTA surveyed between July 30 and Aug. 9, 2018, some 24 percent said that travel agents/advisors can advocate the best for travelers and 21 percent say that travel advisors are more likely to help when plans go awry.
Baby Boomers, however, appear to be the travel advisor's bigger fan, as 28 percent of them said they felt advisors were their best advocate, versus 26 percent of the younger Gen X population, and 25 percent of the older Gen Xers. Only 19 percent of Millennials felt that way.
Boomers also see advisors as their best backstop to interrupted travel plans, with 27 percent saying so in the ASTA survey, versus 21 percent of the younger Gen X generation, 17 percent of the older Gen Xers, and just 15 percent of Millennials.
In fact, Millennials were half as likely to book with a travel advisor, according to the ASTA survey, with 6 percent of them saying they typically book with an advisor either in person or over the phone, while 15 percent of Baby Boomers do so. Another 11 percent of Millennials book with an advisor through an online tool, while only 7 percent of Baby Boomers worked with an advisor that way.
Millennials most typically book online, with 46 percent of them saying they do so through an online discount agency – 18 percent of Baby Boomers do the same. Boomers, however, are more likely to book directly online with a supplier like a hotel or airline, some 39 percent taking that route. Some 29 percent of Millennials book directly with suppliers.
Travel advisors make a difference. Nine out of ten consumers who use a travel agent or advisor say they are satisfied (top two box) with their overall vacation experience, the ASTA consumer survey shows. Among non-advisor users, top two box satisfaction dropped to about eight out of ten vacation travelers.
What agency clients value the most
According to the ASTA research, consumers who use agents value their ability to find the best deals the most, with 33 percent of respondents making that statement. Some 28 percent said they value an advisor's ability to plan complex trips the most, with 24 percent saying advisors help them avoid making mistakes, and 23 percent feel that agents help keep their vacations organized and/or book their accommodations for them.
Travel advisor clients also said they value an agent's expert/insider information on destinations the most (with some 42 percent of those travelers responding that way), while 39 percent said they most value an advisor's high level of service, and 35 percent said they value having someone to assist if travel disruptions occur.
Among travelers who don't use advisors, they believe that the most value an agent could provide would be helping book an unfamiliar destination (42 percent). The second most important value an agent could provide, these travelers believe, would be expert/insider destination information (40 percent). The third most important value would be access to hotels, airlines and cruises, and/or special upgrades/amenities (33 percent).
Where do consumers spend the most?
ASTA dug deeper into consumer buying patterns to better understand where travelers are more inclined to spend extra on their vacations. In general, consumers splurge the most on activities and accommodations (32 percent), followed by airline and dining (12 percent), and cruise (10 percent).
Consumers who book with an agent are most likely to splurge on accommodations and activities (31 percent and 29 percent respectively), but were more likely to splurge on airline and dining than the general population (16 percent and 15 percent respectively).
Consumer cruise habits revealed
Working with survey co-sponsor, Carnival Corporation, ASTA also delved deeper into the cruise habits of American travelers. For example, they determined that cruisers value the fact that a cruise vacation is all inclusive (12 percent) and "it goes to interesting destinations" (11 percent). Along the same lines, 9 percent said that cruises offer the best value among travel options, and cruises are relaxing.
Among repeat cruisers, the reason for continuing to book cruises is to obtain better deals (59 percent), larger cabins (29 percent) and complimentary features (25 percent).
Non-cruisers said they would be more inclined to take a cruise if there were better deals (48 percent), if fees were more transparent (25 percent), and if they higher assurances about the level of service they would receive, and if their safety and cleanliness concerns were met.
The ASTA survey reached adults 18 years and older, who traveled overnight and stayed in paid accommodations for leisure travel purposes in the past 12 months. The respondents had to have a household income of $50,000 or higher, and ASTA sought a minimum of 1,000 Millennial travelers in order to gain insights into that emerging travel segment.