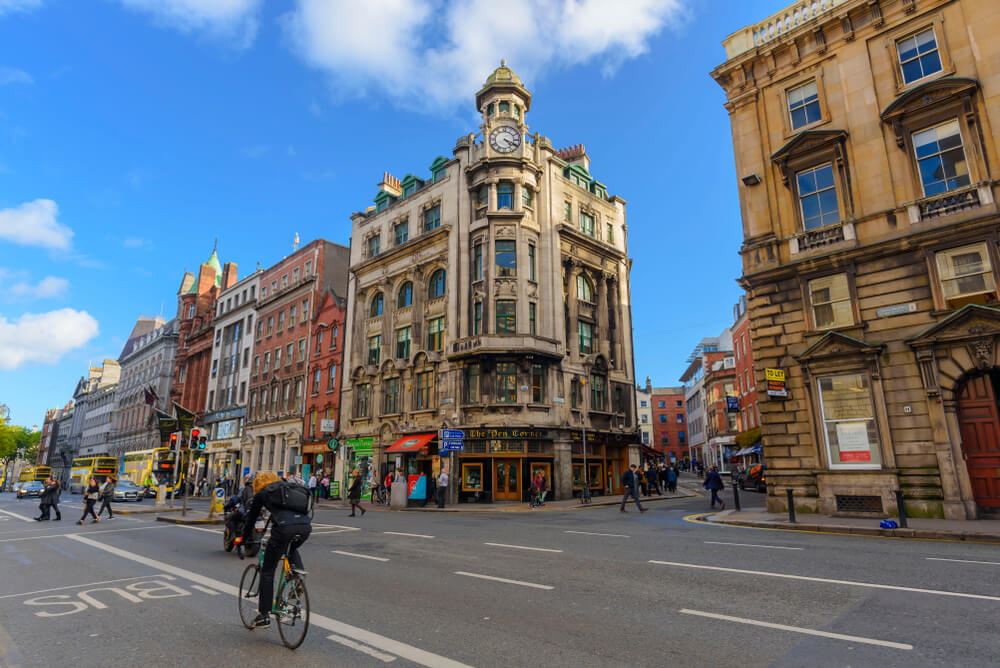 After suffering the fallout from the COVID-19 pandemic, tour companies are starting to see the tide turn.
Elizabeth Crabill, the chief executive officer at CIE Tours International, told TMR last week during the USTOA Annual Marketplace in Austin, Texas, that next year is trending toward being a strong year for the tour company. Crabill told TMR that 2023 is pacing 19% better than 2019. It's a lot of pandemic relief from travelers that are driving those numbers.
"There is a lot clearer path for a lot of consumers to finally travel compared to 2022 or 2021," she said. That's even with high inflation and rising prices.
"In spite of all that, consumers are wanting to book and travel," she said. "Travelers were tenacious these past few months."
All of CIE's destinations are trending well, but the one at the heart of the company, Ireland, is continuing to rank highly in USTOA surveys. And the most visited places and attractions in Ireland, including Dublin, The Ring of Kerry, Cliffs of Moher, and the Blarney Stone, are still ranking high amongst guests, Crabill said.
Still, CIE Tours is continuing to change its offerings in Ireland, including adding visits to local farms and excursions to see sheepdog trials. There's also been sharper interest for some other areas of the country, including Northern Ireland, which has been the subject of a number of films and television series over the past year.
The higher bookings come even as prices continue to increase—Crabill said that 2023 prices are up 19% over 2019 levels. In fact, like some other travel companies, CIE saw its three biggest booking days of the year recently, showing just how much booking patterns have shifted coming out of the pandemic.
"Booking patterns have really shifted, there is no question about that with American travelers."
She told TMR that consumers aren't yet discouraged by the pricing because of a number of factors—for one, consumers are generally educated about the inflationary environment that's happening all over the world and are more willing to accept the same thing when booking travel. Consumers are also generally still willing to absorb those costs coming out of a period when international travel was fairly difficult and, in some cases, impossible.
There's also continued news about a strong dollar, meaning those who do book and travel to Europe will see their money go further in their destination. Seeing a better exchange rate for a Euro or a British Pound "drives Europe over other international destinations," she added.
What's New
CIE is wrapping up the celebration for its 90th anniversary this year, a celebration that included a reception at the Westin Dublin with representatives from the Irish government, along with hoteliers, DMOs, and CIE employees.
For 2023, the tour operator will continue to expand both inside and outside of Ireland, including a new 10-day tour in Iceland that expands on the operator's current 7-day offering and caters to a general trend among guests for longer stays and more immersive experiences.
Also for 2023, CIE is adding three days in Sorrento to its tours there. The plan is also to add Almalfi Coast experiences sometime in 2023, too. Again, all that goes back to "staying longer and going deeper," Crabill said.
Adding and expanding those destinations outside of Ireland allows CIE to offer its guests the opportunity to travel to a new place, but with the same standard and care, they experienced if they took a CIE Ireland tour.
What Travel Advisors Need to Know
CIE Tours is growing its business a lot through both consumer referrals and travel advisors.
The operator is also running its "90 Shades of Green" sweepstakes through Dec. 24. To enter, advisors have to answer three questions about CIE Tours (all that have answers found on the CIE Tours website). Advisors can enter each week of the sweepstakes.
The winners will get a "Taste of Ireland" vacation for two, one of CIE's iconic itineraries.