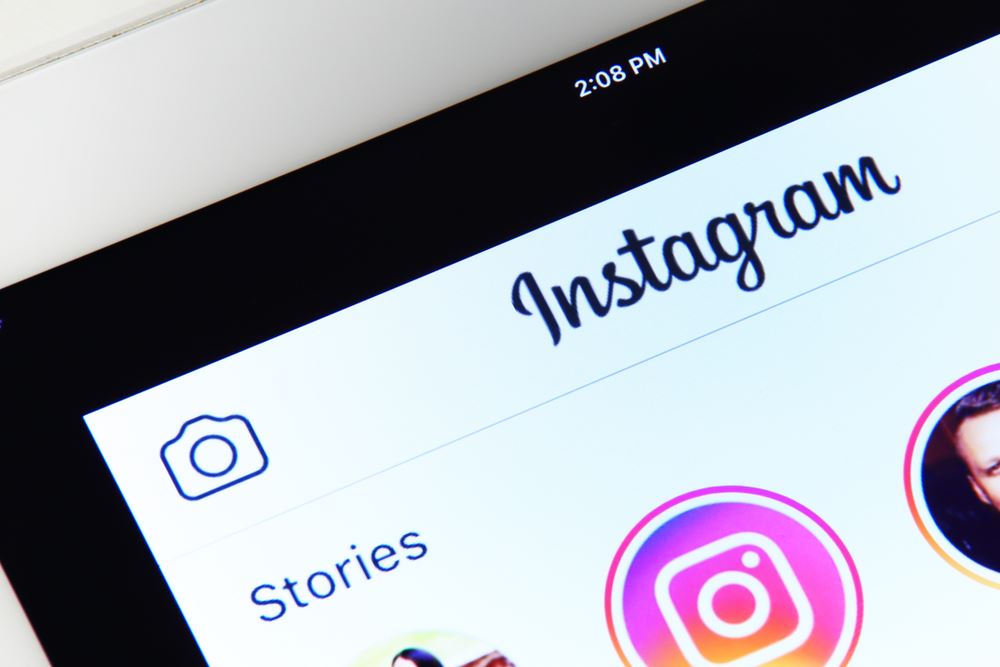 While Instagram is tailormade to market a visual product like travel, it's not an easy tool for most small agencies to drive vacation sales.
Posts and stories do not drive followers directly to most agents' websites, and the high-quality photos and video that large corporations deploy on Instagram can intimidate a small business – like an independent travel agency – that doesn't have access to a professional production company or marketing agency.
But these dynamics are changing, and agents may soon see a day when the time and energy they put into the platform will pay off in their bank accounts, the way many agents currently leverage Instagram sister company Facebook.
According to the 2018 Travel Market Report "Social Media Outlook," approximately 60 percent of travel advisors and agencies use Instagram for social media marketing, versus 97 percent who use Facebook.
When Travel Market Report asked agents to rank the importance of social media platforms to their business for selling travel, only 25 percent ranked Instagram as most important, versus 60 percent who ranked Facebook that way.
"I don't think travel agents are alone in this regard. There are a lot of industries that have been slower to adopt Instagram as a key component of their marketing," said Megan Beam, vice president of search and social sales at Adtaxi, a Colorado-based digital marketing company that offers tools to help drive consumer website traffic and generate high-value leads.
Like Facebook and other platforms, Instagram advertising is best used to grow brand awareness, drive website traffic, and generate new leads. Unlike Facebook, Instagram forces a user to take several steps (starting from a post or ad) before engaging directly with a company's business asset – like a travel agent's website landing page, where they can opt in to a newsletter, or submit their email address for a "lead magnet."
Further, Instagram only allows a brand to list one link on their bio/profile page, forcing the business to change it if they are attempting to direct the follower to a specific promotion or content page.
Still, according to a recent Facebook report, 65 percent of Instagram users visited a brand's website or app after viewing content. Some 46 percent said they made a purchase online or offline as a result of that Instagram content; and Beam recommends that agents try to establish a strategy to experiment on the platform.
Another issue is the audience that Instagram reaches. The largest share (about 50 percent) of Instagram users are 18-29 years of age – not exactly ideal clients for travel agent services. About three in ten Instagram users fall into the 30-49-year-old range, and about one in ten are between the ages of 50-64.
It's no surprise then that only ten percent of advisors are using paid Instagram ads, according to the Travel Market Report study, versus the 50 percent of advisors who say they have paid for ads on Facebook, which skews to an older audience. Additionally, only one out three agents said they generate at least one booking per month from Instagram, versus eight out of 10 agents who say the same about Facebook.
Making it easier for businesses to sell
Earlier this Spring, Instagram rolled out "Checkout with Instagram," a tag a business can embed in a shopping post that will enable the user to directly purchase a product.
The button offers the follower various options to customize their purchase (e.g. size and color of a piece of clothing) and then sends the user to a payment page where they enter their name, email, billing information, and shipping address. (This information is collected only the first time, and will repopulate for succeeding purchases.)
Currently, companies like Adidas, Burberry, H&M and Oscar de la Renta are testing the tool in organic posts. TechCrunch reported that checkout tags appear on feed posts, Instagram Stories and Explore content, and will replace the "View on Website" button.
In an April interview with TechCrunch, an Instagram spokesperson inferred that merchants will be charged a fee to use Checkout "to help fund programs and products that help make checkout possible, as well as offset transaction-related expenses." That would be on top off charges by payment vehicles like Visa, Mastercard, American Express or PayPal.
No further information has been revealed to date. Given security lapses at Facebook the last few years, consumers may be reluctant to provide Instagram with sensitive information, like card data, to be stored on its computer servers.
Merchants will only get the details necessary to fulfill an order, including contact info and address, though users can opt-in to share their email address with the merchant.
"This isn't optimal for travel agents," Beam said. "The customer stays within the app, so you lose that important first-party data you can obtain by driving them to your website.
Get visually creative
While Checkout evolves, Beam still recommends the platform for travel agent marketing because it is overwhelmingly a visual platform. To maximize an agent's investment, she recommends compelling images or video accompanied by engaging text.
Instagram's visual requirements may unnecessarily intimidate agents, Beam acknowledged. "There's a lot of apprehension among entrepreneurs who may not be able to afford a creative agency, especially to fit a vertical format like Instagram Stories. They think you need high production value to stand out, but that's not true," Beam said.
Beam suggests travel agents explore Instagram Stories more for their marketing, as they deepen engagement, especially when agents are traveling themselves, showing off resorts, cruise ships and beautiful destinations.
"Something that is very natural, selfie style, or someone filming them, can be very effective," she said. "But you don't want to try just one. Test multiple ad creatives. The only way to ensure that you are reaching the right audience, especially higher-end travelers, is to test and track what engages your followers."
Instagram Stories "is a little bit different," she noted. "If you want to have vertical creative for Facebook and Instagram, you have to create separate campaigns for each platform. Otherwise Facebook's tool will reformat your newsfeed creative, and that won't be visually appealing on Instagram," she said. (Adding in space around a photo or video, for example.)
Master your CRM and use your client data to target audiences
Like Facebook, Instagram advertising can be targeted to users based on data that describes your ideal client. This can be done by using Facebook's Ad Manager tool.
"If you know who your ideal client is, based on demographics, interests, make sure your target audience includes these details the best you can," Beam said, "so that you aren't throwing spaghetti against the wall."
Even better, but slightly more complicated, is using the email addresses of clients who have recently expressed an interest in a type of vacation to inform Facebook on how to find similar users in their network (email addresses in user profiles help Facebook track individuals).
For example, if someone has opted in with their email address to acquire your lead magnet on river cruising in Europe, you could take those email addresses and upload them in Ads Manager. Instagram will then try to display a river cruise ad you produce (ideally directing them to contact you for a consultation) to users it knows look and feel like your clients.