Carnival Cruise Line Adds Five Cuban Sailings From Tampa For 2018
by Daniel McCarthy /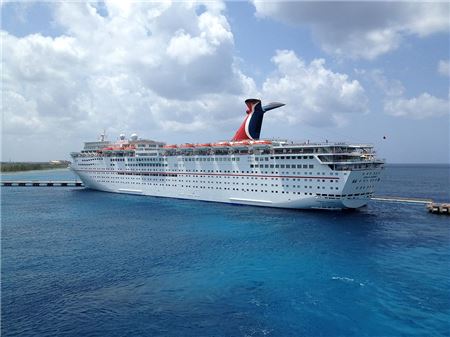 Carnival Cruise Line's 2018 Cuban offerings will feature five sailings out of Tampa, FL, each with day-long calls in Havana.
Three of the sailings will be five-day cruises, stopping in Cozumel or Key West, departing Feb. 17, July 2 and Sept. 5 of next year.
The other two scheduled sailings are a six-day itinerary with stops in Havana and Grand Cayman that leaves Aug. 26 and an eight-day itinerary with stops in Havana, Grand Cayman and Cozumel that leaves Tampa on Aug. 18. The eight-day itinerary will include an overnight in Havana, giving guests two full days in the Cuban capital.
In Havana, guests can choose from 20 different shore excursions, making them compliant with the U.S. government's "people to people" rule for Cuban travel, under which the U.S. government has sanctioned 12 reasons for travel to Cuba.
All guests sailing to Cuba will be required to have a passport and a tourist visa, which Carnival will provide at embarkation for $75.
According to president Christine Duffy, the sailings were added because the success of Carnival's 2017 Cuba sailings, which included four- and five-day itineraries that started last June.
Carnival will sail the voyages on Paradise. Paradise's size means the ship can dock right in the Cuban capital next to Old Havana, which was one of the reasons Carnival chose it to host the cruise line's first sailings this year and will do so again in 2018.
Paradise features programming from Carnivals' partnerships with Dr. Seuss, four swimming pools, two full-service main dining rooms and a 24-hour pizzeria.