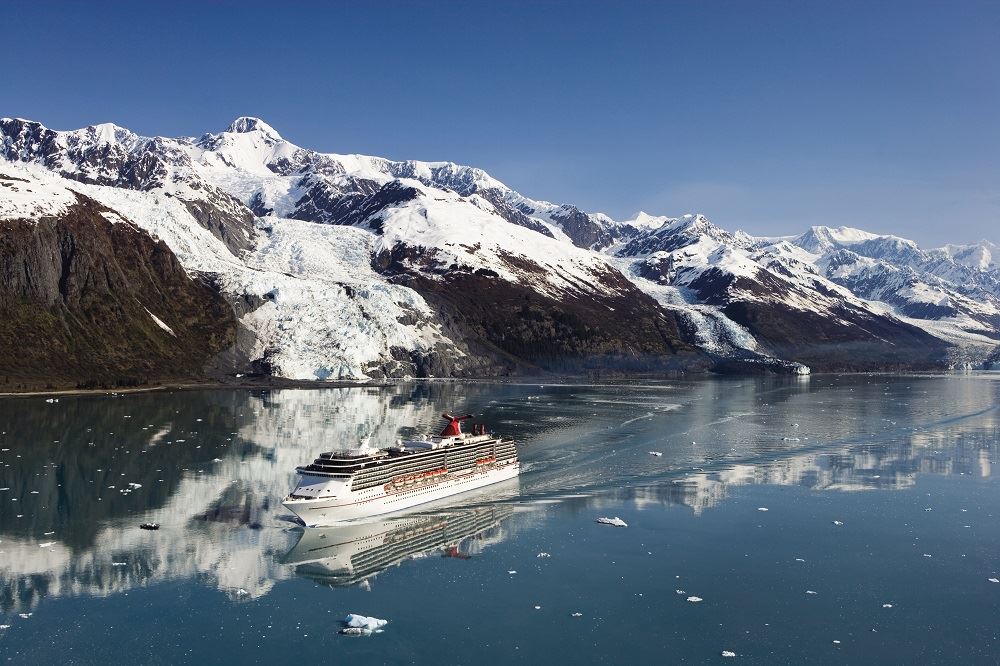 Carnival Cruise Line will move Carnival Freedom to Seattle starting in 2021, where the ship will sail Alaska itineraries alongside Carnival Miracle, giving the cruise line two ships journeying to the Last Frontier.
"Alaska is a 'bucket list' destination that offers a unique combination of fascinating wildlife and unique cultural and sightseeing opportunities. We're delighted to provide our guests with even more opportunities to 'Choose Fun' as they experience and explore the beauty and majesty of Alaska," said Christine Duffy, president of Carnival Cruise Line.
Freedom will offer 21 sailings out of Seattle to Alaska starting on Apr. 27, 2021. The ship will sail every Tuesday on a seven-day Glacier Route voyage that includes calls at Skagway, Juneau, and Ketchikan; as well as Victoria, B.C.; and a cruising of Tracy Arm Fjord. It will also offer one eight-day sailing that includes calls at Ketchikan, Juneau, Skagway, Icy Strait Point, Victoria, and cruising Tracy Arm Fjord.
Freedom will then move to Fort Lauderdale on a 17-day Panama Canal repositioning cruise on Sept. 22, 2021. From there, it will sail six- and eight-day eastern and southern Caribbean itineraries.
Miracle will join Freedom in Alaska during the same season, when it returns to San Francisco in 2021 after first-ever service from San Francisco in 2020. The ship will sail 10-day Alaska cruises, with calls at Juneau, Skagway, and Icy Strait Point or Ketchikan, Victoria, and scenic cruising of Tracy Arm; and 11-day sailings that include additional calls at Icy Strait Point and Ketchikan.
All sailings are now open for booking.