Cruise Lines and Hotels Make Changes Amid Coronavirus Outbreak
by Jessica Montevago /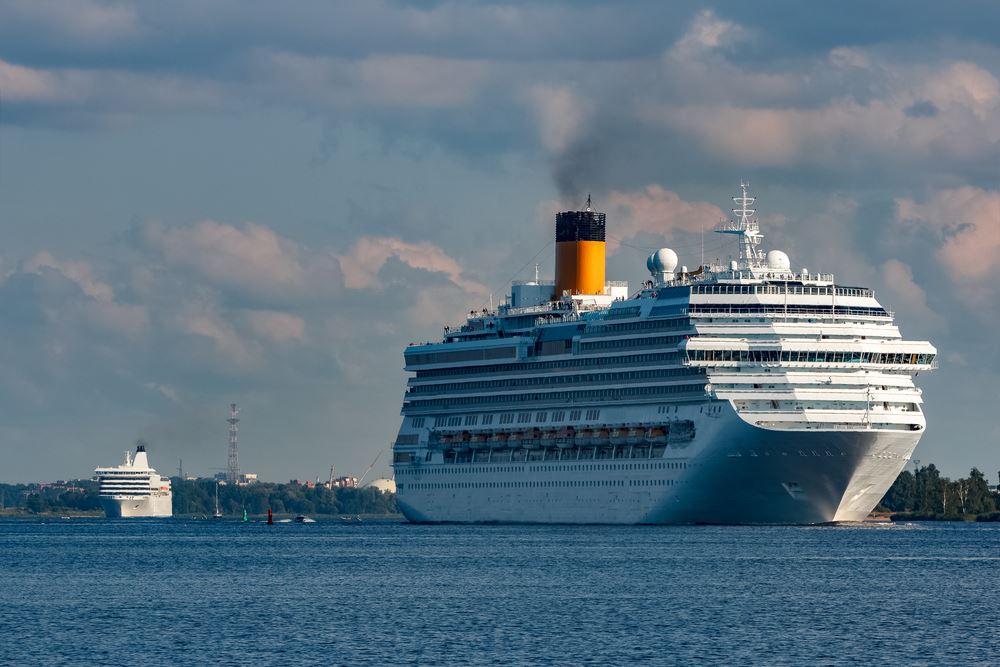 Cruise lines are rerouting ships and hotel operators are issuing waivers in China as the coronavirus outbreak spreads and governments around the world work to contain the deadly virus.
China's envoy to the United Nations said Friday that there have been more than 9,800 confirmed cases of the virus in China, with 213 deaths. The virus has now spread to at least 18 other countries.
The State Department on Thursday night raised its China travel advisory to Level 4: Do Not Travel – its strongest warning – while the World Health Organization (WHO) has declared a global health emergency.
Cruise lines
Cruise Lines International Association (CLIA) said in a statement its members are health, travel and contact screening, where appropriate, for guests and crew who have recently traveled from or through China.
CLIA Members have also suspended crew movements from mainland China and will deny boarding to any individual, whether guest or crew, who has travelled from or through mainland China within the previous 14 days.
Carnival Cruise Line
Carnival, at the moment, does not have any cancellations or itinerary changes because of the coronavirus, but it is "closely monitoring" the situation.
"Although the risk to our guests and crew is low, we are closely monitoring the evolving situation with respect to Coronavirus. Our medical experts are coordinating closely with the U.S. Centers for Disease Control and Prevention (CDC) and the World Health Organization (WHO) to implement enhanced screening, prevention and control measures for our ships, guests and crew. Effective Friday, Jan. 31, all booked guests who have traveled to/from or through mainland China in the 14 days prior to their departure will not be allowed to sail, consistent with guidelines issued by the Cruise Lines International Association (CLIA). We are contacting booked guests ahead of their departure and have also implemented enhanced procedures at all our homeports," it said in a statement.
Crystal Cruises
The cruise line has canceled non-essential day visits to the ships when they are in port.
Costa Cruises
Costa Smeralda was being held in quarantine at Civitavecchia in Rome, after a passenger from Macau showed symptoms of coronavirus. The 6,000 or so people on board were released on Thursday after the passenger tested negative.
Costa temporarily suspended nine upcoming voyages originally scheduled to depart from Chinese ports between Jan. 25-Feb. 4.
Holland America Line
Guests scheduled to embark on Feb. 1 in Hong Kong aboard the Westerdam will continue as scheduled.
The disembarkation from Westerdam on Saturday, Feb. 15, will now take place in Yokohama in Tokyo, Japan, rather than Shanghai, China.
All sailings aboard Westerdam in Asia from the Feb. 15 departure through Mar. 28 will no longer visit China. Itinerary revisions with Japanese ports for these cruises have been planned. Cruise turnarounds will take place in Yokohoma, instead of Shanghai or Hong Kong. All guests and their travel advisors are being notified of the changes.
Cruises after Mar. 28 were planned without ports in China and will sail as scheduled.
Guests who have purchased their air through Holland America Line's Flight Ease will have their return flights rebooked to depart from Tokyo rather than Shanghai. Guests with independent travel arrangements are urged to rebook their air to depart from Tokyo's Haneda Airport or Narita Airport.
MSC Cruises
MSC Splendida, deployed in Asia for winter 2019/20, has canceled its next three sailings on Feb. 1, 5, and 9 from Shanghai, China and will reposition to Singapore for the 27-night "Grand Voyage" to the Middle East and Europe for a Feb. 14 departure.
The new itinerary includes four additional destinations: Langkawi, Penang, and Kuala Lumpur in Malaysia, plus Ho Chi Minh City in Vietnam, to replace canceled calls to Naha, Japan, and Hong Kong.
Customers who booked outbound flights to Asia will need to contact their airline or travel agent for a refund or possible re-protection to Singapore.
Any pre-paid excursions during the "Grand Voyage" that are canceled to the ports of Naha, Japan, and Hong Kong as a result of the new updated itinerary will be refunded to the customer's shipboard account.
MSC said in a statement that there have been no reported coronavirus cases among passengers or crew onboard MSC Splendida while she has served the Asia market throughout the winter.
Norwegian Cruise Line
Norwegian's vessels are currently not calling to ports in mainland China, and there are no changes to itineraries.
The cruise line is implementing non-touch temperature screenings for all passengers embarking in Hong Kong. Guests who register a body temperature screening of 100.4 degrees Fahrenheit (38 degrees Celsius) or higher and are embarking on a voyage in Hong Kong, will not be allowed to board. Additionally, guests who have visited mainland China in the last 30 days will not be allowed to board any Norwegian ship.
Royal Caribbean Cruises
The world's largest cruise operator has canceled three sailings that were scheduled to depart from Shanghai through Feb. 8 on Spectrum of the Seas, currently its only ship homeported in China.
Additionally, boarding will be denied fleetwide to guests or crewmembers who have traveled to the Hubei Province in China, a spokesperson said. Any guests who have transited through other regions in China in the past 14 days will receive secondary, medical screenings to determine sailing eligibility.
Princess Cruises
Princess Cruises has amended the following voyages: Voyage H013 will now arrive in Tokyo, Japan (Yokohama) instead of Shanghai on May 2; Voyage H014 will now depart from Tokyo, Japan (Yokohama) instead of Shanghai on May 2; and Voyage H015 will now arrive in Tokyo, Japan (Yokohama) instead of Shanghai on June 3.
Princess Cruises has also cancelled the following voyages sailing roundtrip to Shanghai on Sapphire Princess on June 3 and June 11.
The cruise line is also looking to remove the transit calls to Shanghai on May 1 and July 17 on Sun Princess, replacing with Japan ports of calls (actual ports to be announced).
Silversea
"The safety and security of our guests and crew being our primary concern we have enhanced the health screening processes before boarding any Silversea ship. All passengers independently from their nationality are subject to increased health screenings by the local authorities as well as the ship following rigid and comprehensive protocols. All passengers passing the health screening will be allowed to join the ship. A notable exception to the above rule are guests resident or having recently visited Huebei province who will be denied boarding in an excess of precaution. Following the legislative steps by the Chinese Government aimed at stopping international FIT and Tour Operating traffic we are not expecting too many passengers from mainland China to join our ships until this precaution will be lifted by the Chinese authorities."
Regent Seven Seas
"Due to the growing concern regarding coronavirus infections in China, we are implementing non-touch temperature screenings for all guests embarking from Chinese ports. Guests who register a body temperature screening of 100.4 degrees Fahrenheit or 38 degrees Celsius or higher will not be allowed to board and will be directed to seek local medical treatment. In addition, guests traveling from Wuhan, China or who have been in the city in the last 30 days will be denied boarding. As always, we will monitor the situation closely."
Hotels
Accor Hotels
Hotels will accept cancellations or offer modifications, without penalties, for individual travelers and groups for guests planning to travel to Accor-branded properties in Greater China (People's Republic of China, Hong-Kong, Macau and Taïwan) or guests planning to travel from Greater China to any Accor properties worldwide until Feb. 29 regardless of the booking channel.
Hilton
Guests whose travel plans are being affected by the Novel Coronavirus in China, modification and cancellation penalties may be waived for stays with arrivals between now and Saturday, Feb. 29 regardless of travel destination.
InterContinental Hotel Group
All IHG hotels will be waiving cancellation fees for guests travelling to or from Mainland China, Hong Kong SAR, Macau SAR and Taiwan region who wish to change or cancel their reservation for any stay dated between Jan. 23 and Feb. 29.
Marriott International
Marriott is waiving cancellation fees for hotel stays through Feb. 29 for guests with reservations at our hotels in Mainland China, Hong Kong SAR, Macau SAR, and Taiwan and guests from Mainland China, Hong Kong SAR, Macau SAR, and Taiwan traveling outbound to other Marriott destinations globally.
Wyndham Hotels & Resorts
Guests traveling to or from China with direct bookings for stays in any of our hotels from now through Feb. 29 will have their cancellation or change penalties waived.