Ditch the Destination Wedding Hard Sell, and Be Yourself to Increase Sales
by Richard D'Ambrosio /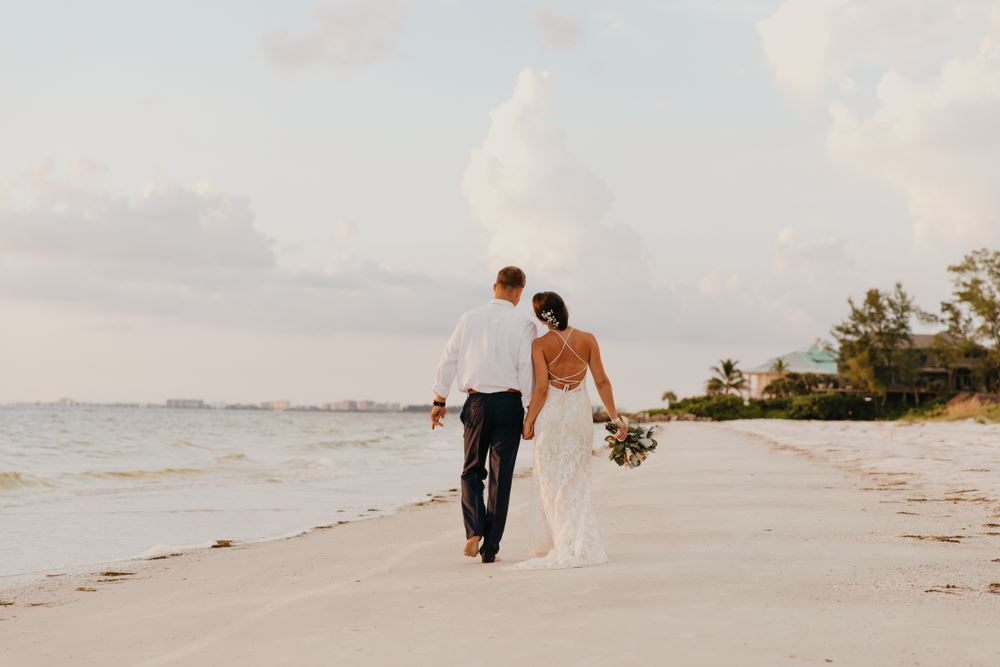 No one likes to be sold to, especially someone who is planning the most expensive and life-changing event of their life.
For travel agents to insert themselves into the destination wedding purchase decision-making process, Will Medina, founder of Destination Weddings Expert, LLC, a boutique travel agency that focuses primarily on destination weddings to Mexico and the Caribbean, advises agents to take the subtle approach.
Based in South Florida, Medina serves clients around the world, while mentoring dozens of agents around the U.S. in growing their romance travel businesses.
He recently published The Ultimate Destination Wedding Playbook, a four-part framework for travel agents who want to make more money through group travel. Travel Market Report asked Medina to expand on some of the tips he offered in his playbook.

TMR: When you say that great destination wedding agents learn the concerns of a couple, what do you see as the top two to three questions that elicit the best responses?
Will Medina: In my experience, every couple is different. I offer all potential clients a complimentary one-on-one consultation. They love a no-pressure casual conversation where they get to pick my brain and get information that actually applies to them and their unique circumstances. As you can imagine, there is a lot information on the internet, so some couples come with a ton of research done, while others come to me extremely confused and overwhelmed by their research.
That being said, the questions that get the best responses are related to their wedding vision; what properties or destination have gotten their attention during their research, for example. And last but not least, the guests' desired spending budget for their trip is always enlightening and tells me a lot about whether or not the couple's expectations are realistic. This allows me the best opportunity to educate them about the real cost and offer flexible options we can offer their guests when working with me.
What have been the best methods your business has used to attract couples, and what would you say are the 1-2 steps you take to demonstrate your specialty?
WM: I am really big in social media. No marketing formulas or tricks, just simply showing up on social media as an authentic personal brand that potential couples can get to know, like and trust. I share pictures of my frequent travels exploring the sexiest wedding locations and networking to showcase my first-hand experience, as well as pictures of my dog and my love for tequila that shows them I am a real human being that can connect to their emotions and needs.
I'm very active on Instagram (@destinationweddingsexpert), and along with my blog, that helps me drive traffic to a private Facebook group for brides that gets a lot of engagement and warm leads. I believe consistency and authenticity are key to building your authority in your niche.
When you advise agents to determine an ideal client "avatar," is it possible to be successful slicing the destination wedding market to specific demographics, like younger couples, second marriages, etc.? If so, how?
WM: In my opinion, yes! Demographics are important, but so are psychographics when defining your ideal client. I always share with my mentees that all weddings are not created equal. My ideal client, who is 32 years old, will speak a different language (online which is where they find me), and have different needs for their group of friends. Even the hotels they choose are different from those of a 45-year-old bride planning her second marriage.
Can you work with both? Absolutely, but when you target them, the messaging will sound different. As an example, I can plan any destination wedding, but I have always known that my marketing and messaging does not target LGBTQ couples and it shows in how few of those clients contact me. There is no particular reason other than when I started my business, marriage equality was not legal and I grew my business speaking and working with brides. As a happily married member of the LGBT community, not only do I welcome LGBT clients, but I truly understand their needs. It just has not been a focus."
Have you found any good influencers to help you promote your business? If so, what profile do they fit — Instagram, Facebook, Pinterest? If so, are there common elements about them that indicate they might be good for a destination wedding expert to work with?
WM: While the influencer trend is huge in today's social media world, I personally have not found anyone that would be a good fit. So, I decided to not sit around and wait, but rather promoted myself to the 'ambassador' of my own brand.
As an entrepreneur in the destination wedding field, I do not think an influencer-agent would be beneficial unless it was an ongoing effort, which requires a huge budget. So, to all my entrepreneurs in the field, I hope you know that nobody will be as consistent and passionate about your brand as you could ever be.
Whatever your excuse might be about hiding behind the camera, I am giving you permission to come out, own your flaws and wave your crazy flag. Trust me, there are millions of people out there that are your kind of crazy and will feel attracted to your authenticity and your expertise. Stop waiting for the 'right' person to come out and discover you. Find your voice and become the influencer of brand YOU!