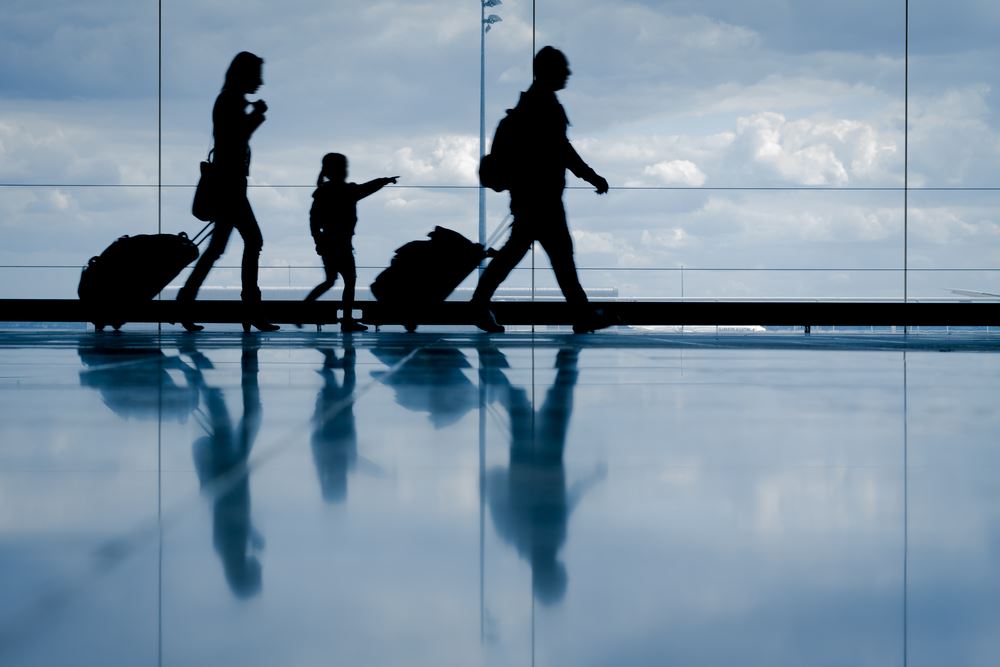 It's a refrain heard over and over again. "Travel agents? Are they still around?"
Even among time-crunched families who could best take advantage of an agent's knowledge and ability to find value, travel agents have a low awareness that, if overcome, could generate significant repeat business.
Only one in four families have used a travel agent in the last five years, according to the Family Travel Association's (FTA) US Family Travel Survey 2017, and only 10 percent look to travel agents for inspiration when planning a family trip.
Maybe that's why when asked to give travel agents a grade, families gave them a C+, tying them with airlines for the lowest rating. Car rental companies, cruise lines and tour companies earned a B-; while hotels, online travel agents and restaurants earned a B.
But when families who used a travel agent were asked, they graded agents a B+, the highest among all suppliers.
Why families don't use agents
"The two big things are not knowing agents still exist, or an assumption that either agents are too expensive, or that it will take more time than doing it themselves," said Peter Bopp, FTA strategy consultant. "For the general population, I really believe it's an education and awareness issue."
"We are invisible to the general public," said Sally Black, owner of Vacationskids.com, a Kunkletown, Pennsylvania, travel agency that specializes in family travel, and a member of the FTA Board. "There is no neon sign in front of my house flashing 'travel agency.'"
As an FTA board member and longtime successful family travel agent, Black feels agents have an "identity crisis" in this niche. "We need to collaborate to get our value out to these consumers. We have to work a lot harder in our marketing and content development, explaining how families can work with travel agents."
Focus marketing on creating positive memories
FTA president and founder Rainer Jenss urged travel agents to focus much of their marketing on the positive emotional memories parents have about their family vacations. "Parents only have 18 summers with their children before they leave the house, so they want to make the most of it. Besides, nothing is more important to a parent than making their child happy — and a trip to Disney or spending a vacation on a beach is where those precocious memories are made," he said.
Black believes agents need to focus more on inspiring family travel, interjecting themselves more into the mindset of families, both post-trip, when the memories of a great vacation are fresh and interest in a next trip might be high, and when you haven't heard from a client in a while.
She described once asking a client about why they always took a Caribbean cruise with their kids. "I asked, 'If money were no object, where else would you go?' And they said, 'a Baltic cruise to Russia,' because that was where their ancestors were from. So I said, 'Why don't you go?'"
The family had concerns about keeping their 8- and 6-year-old occupied on a plane for eight hours, "but we talked about them bringing their iPads and digital devices as a treat above the one hour they were allowed to use them every day when they are home," Black said.
"I think, as parents, we build stuff in our minds and talk ourselves out of things," Black added. "Everything went smoothly, and they even visited the Poland, where her family escaped from during World War II. They brought pictures home and inspired the rest of their family. If we hadn't had that personal conversation, they would not have gone to the Baltics," Black said.
"Agents need to figure out how to overcome the built-in barriers travelers have created by offering value that a customer almost doesn't know they need. 'What if I could do something different for you, open up a new experience?' They are so in their routine; they don't know what they don't know," said Bopp.
"There clearly is an opportunity here, if agents can somehow increase that rate of having people look to them for inspiration," said Bopp. "Agents have to ask themselves, 'What is it about me that is different and unique that can help them solve a problem?' That personal touch is the big differentiator. You know the family at the level a computer, even with artificial intelligence, cannot."
Understand what motivates parents first
Black urged agents to examine the three personas the FTA research identified in the 2016 study – the Cautious, Hassle-Free and Intrepid travelers.
"Learning these personas is a great starting point, because it helps you understand the motivations for families to travel," she said.
The Cautious moms and dads have a need for security that agent knowledge can help them overcome, Bopp said. Hassle-Free parents like the concepts of cruises and all-inclusive resorts, and simple flight itineraries. And Intrepid travelers are ready to be inspired to go anywhere and do just about anything.
"Cautious travelers are a huge opportunity. Their primary barrier is safety, but not just safety in terms of health and security. It is also in terms of value for money, 'investing my money safely, that I will get the return I want to get on that investment.' Families could benefit from a good travel agent in that respect."
Bopp feels that Hassle-Free travelers are perhaps the greatest opportunity for agents. "They want everything taken care for them, and they don't want to think about it. But they also want the surety that this will be a good experience."
Affordability is a key selling point
Black also cautioned the industry to be careful about the perceived relationship between rate and value. Many families are struggling with affordability, or at least the perceptions of it, she said.
Agents can help educate families about their options and show them price comparisons that might open their eyes to trips they might not have thought they could afford. "I don't think parents understand how affordable Europe can be compared to something like Disney," said Black.
"For many parents, especially for those with more than one or two children, travel is expensive," said Jenss. "Parents need to be careful with their money, given all the expenses they have (the least of which is saving for college). So, using a travel agent to save them time and money is key."
Jenss believes affordability is one consumer issue travel agents can excel at solving.
"Most parents, for example, wait until just a few weeks out from spring break or the summer vacation season to plan and book flights, accommodations, etc. So, is it any wonder that affordability is the number one complaint families have when it comes to traveling?" he said.
"Vacations need to be planned no less than three months out from peak travel times like spring break, summer months, and the winter holiday season, and maybe even in September when kids first go back to school. This makes a big difference in saving money and getting the accommodations you want. This might seem obvious to knowledgeable travel agents, but it's a blind spot for most parents."
Consultant Bopp agrees, and thinks this is a substantial selling point for agents. "Hotels don't offer rooming solutions adaptable for families. Their model is designed to funnel every reservation towards two-person occupancy, but most families can't pay for that second or third room. Agents know how to get around that, they know which properties will accommodate families, and can steer people in a direction that will save them money and place them in a hotel that understands their needs," he said.
In other instances, a higher room rate might garner more value when a family includes the things that are important to them, or the activities they want to participate in," Bopp said.
"On the internet, it's hard to know if you are getting a great deal or not. You could spend an extra $100 a night compared to lower priced hotels, but that rate might include more than $100 in value that you would have had to pay out of pocket at the cheaper property. That's a value-for-money decision that agents can help parents make," he said.
Bopp also cautioned suppliers to understand how agents can help families develop brand loyalty. Only 18 percent of respondents to the FTA survey said they were loyal to brands. "That's not a surprise. You get almost nothing for being loyal as a family, unless you are a super elite business traveler," he noted.
But agents can be key brand influencers. "For those consumers who find value in their travel agent relationship, part of that value is trusting their advice. I think that is of enormous value for suppliers," Bopp said.