For Special Needs Travelers, Travel Agents Can Make All the Difference
by Jessica Montevago /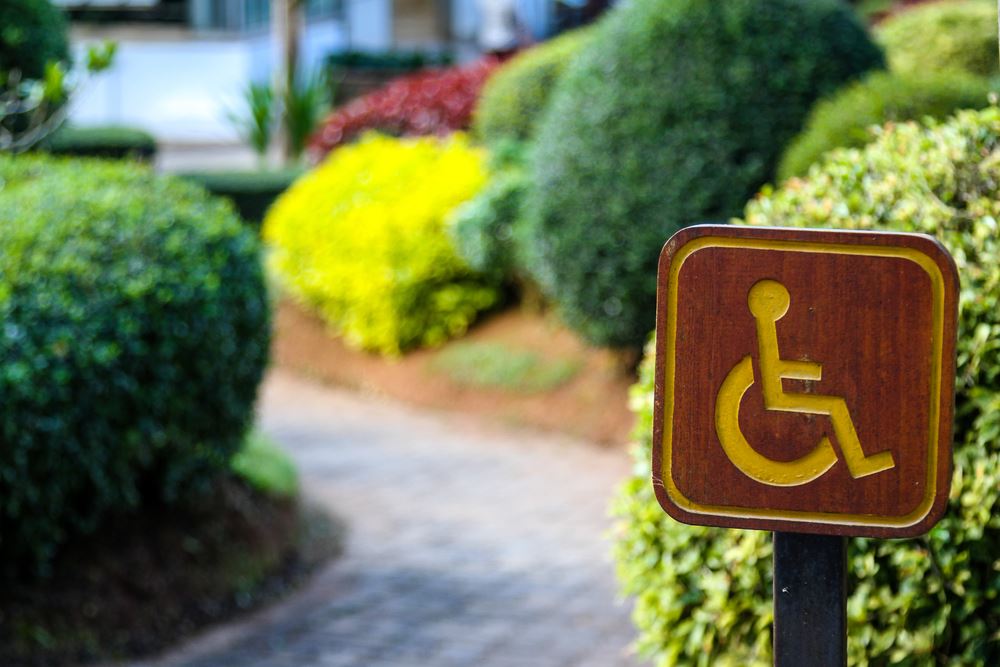 "Accessible travel is not just a niche market — it will soon take up 25 percent of the travel market," said John Sage, president of Accessible Travel Solutions (ATS), a Houston-based tour company.
In fact, 19 percent of the U.S. population has a disability and 49 percent of U.S. seniors have a disability, according to the U.S. Census. As more and more Baby Boomers with disabilities are retiring, they want to travel and they are willing to spend the money to do so.
Sage said when serving clients living with disabilities, it's important to remember that every detail matters.
"Small errors or a seemingly minor detail can have major impact on the outcome of your client's vacation," he advised. "If they are promised accessible hotel accommodations in Rome, an accessible room won't suffice if the entire neighborhood is filled with severe cobblestones and curbs, leaving your client unable to navigate the surrounding area on their own."
For physically challenged tourists, many attractions, hotels and cruises are becoming more and more accessible. Through operators like ATS, agents can coordinate accessible shore excursions and guided tours, including accessible bathrooms, vehicles with a lift or ramp, and knowledgeable tour guides.
The possibilities for special needs operators are not few and far between, either. ATS operates in more than 45 countries, offering everything from exploring Mayan ruins in Mexico, and experiencing waterfalls in St. Lucia, to touring historic military forts in San Juan, and having fun at an authentic steel pan session in St. Maarten. All services are based on Sage's first-hand accessibility research coupled with years of experience successfully planning accessible travel.
Sage offered some tips for travel agents looking to better serve this market segment:
Special needs travelers can experience anything
Don't make the mistake of telling a disabled or senior person they can't visit a certain destination because of their disability. If they have assistance by other members of their group or are willing to hire locals to help them, it's often possible to meet their accessibility needs. If your client wants to explore Mayan ruins in a wheelchair, your initial response might be that it isn't possible based on your memories of the stairs and rocky terrain from your visit to Tulum. However, with extra assistance, a guide familiar with the needs of disabled travelers, and accessible tour routes especially designed for disabled clients, they won't have to miss out.
Don't be afraid to offer alternatives
If you think you know of a perfect fit for a client's accessibility needs, tell them about it. Just because someone says, "I want to snorkel in Bonaire," that doesn't mean you can't suggest a more accessible option in Aruba. Your job will be to find out why they are taking the vacation and, if necessary, recommend a different destination that offers them accessible versions of those experiences. This is not a compromise. This is a way to avoid compromising. After all, the goal is to create beautiful, unforgettable vacation memories, and your clients depend on you to help them with that.
Don't wait too long to get onboard
Disabled travelers are currently underserved. Online booking engines offer limited reliable, accessible travel options without options to pick and choose. You can easily distinguish yourself from other booking methods by offering personalized accessible travel.
Get accessibility training, tips and information
ATS provides information on how best to serve this clientele. Make it a priority to learn the different mobility equipment types, the verbiage to use (for example, use full-time wheelchair user versus confined wheelchair user – the latter can be offensive to some). Earn the client's trust by knowing the basics of accessible travel, understanding mobility needs, and actively marketing accessible travel services through newsletters and websites to show senior and disabled travelers that they and their families are a priority.
Find a reliable, global accessible tour operator
A good accessible tour operator will handle all aspects of the process for you. Not only will you save hours of research time. You can also confidently offer accessible travel services in multiple destinations worldwide. By doing this, you will attract repeat clients looking for new destinations; be able to easily handle multi-city trips, which generally are much longer, extensive and profitable; and you can provide the same high standards in all of these places, knowing that they have been vetted by someone who understands the needs of people living with disabilities.
Create loyal clients
The disabled community often looks to travel agents to handle their travel plans. If you can meet the accessibility needs of a disabled client, they will keep coming back to you again and again. You will never have to worry about losing a disabled client to one of those rebate booking sites.
Make a good profit on accessible travel
Disabled travelers often travel at a slower pace and, therefore, book longer trips. Offering accessible travel also means you can cater to multi-generational groups. If Grandpa moves at a slower pace or has a disability, the whole group or family needs an accessible vacation. And, you get commissions on the entire group.