Headquarter Happenings: Nexion Marks 25 Years with CoNexion at Home
by Daniel McCarthy /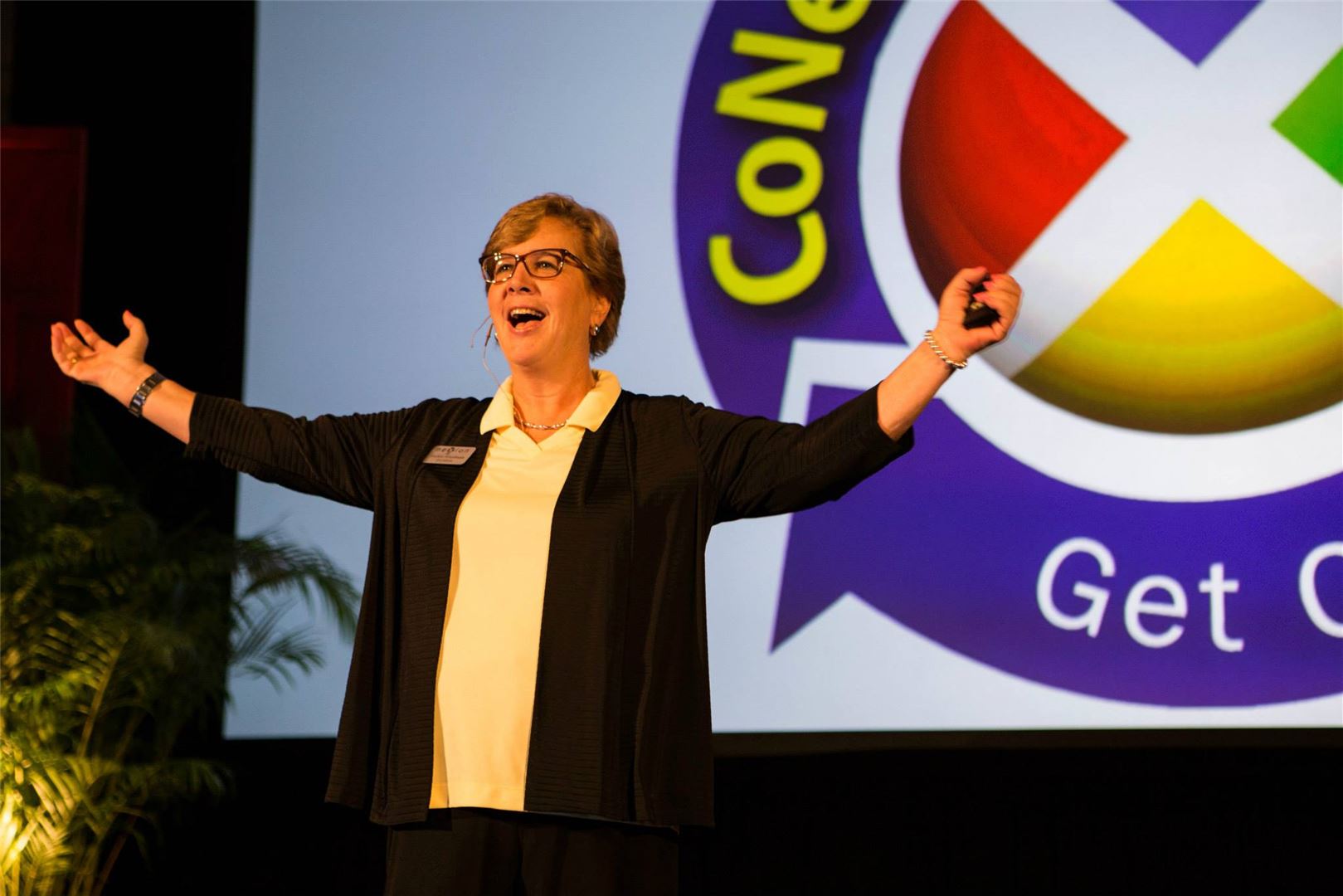 This year, Nexion Travel Group, the Texas-based host agency group, marked 25 years since its inception.
It is a major milestone to mark two-and-a-half decades in existence, but celebrating a silver jubilee during a year when travel was shut-down and uncertainty gripped the industry wasn't what Nexion had in mind when it started 25 years ago.
Still, for Jackie Friedman, Nexion's president, the anniversary, which was supposed to be marked with a major in-person celebration that then had to be shifted online, comes during a time resembling a lot of similarities to the one Nexion was born out of.
"Nexion actually started 25 years ago as a reaction to another big challenge in the travel industry, when airlines capped commission," Friedman told Travel Market Report this week. "All travel agencies had relied on that and the move was a huge blow for them. Nexion came into existence to help them reinvent their businesses. They could give up ARC, they could close brick-and-mortar and reduce their cost of operation.
"The irony was not lost on me in terms of the similarities and in terms of the fact that advisors are going to come out of this more important than ever. If that could be my 25th anniversary gift, I could take that. Here we are 25 years later and this pandemic is absolutely causing agencies to look at doing business in another way," Friedman added.
Nexion members, who spent a few days earlier this month at CoNexion at Home, Nexion's virtual replacement for its annual in-person conference, are now among travel advisors looking at ways to change their business to deal with the new normal.

Nexion staff in 2010. Photo: Nexion.
One change, Friedman told TMR, is a push to start charging fees.
"We are encouraging advisors to charge fees to make sure that they get paid for the work that they have done and a frankly a lot more of them are considering to do that," Friedman said. "We are educating them in general on the overall cash flow of the business, looking at when the revenue is coming in and your operating expenses."
Nexion is also guiding advisors to make sure they offer travel insurance for any bookings, and making sure they have a short-term and long-term mix of bookings to aid in any cash flow problems.
Friedman also sees changes on the supplier side in how they are dealing with their partners.
"I think a lot of them are at least starting to look at giving compensation at the time of booking," Freidman said, mentioning that the Globus Family of Brands was one of the suppliers to take the baton. "We need to encourage advisors and suppliers to do what they can to enable the advisor to hang in there when times are tough. The one challenge that we are going to have to come through is how advisors get paid."
CoNexion at Home
In total, around 1,500 travel advisors and industry professionals registered for the conference, which took place from Oct. 1 to 3. The conference included a wide range of educational sessions, virtual networking with Nexion peers, supplier one-on-ones, and a virtual trade show for preferred supplier partners.
"The email feedback from both suppliers and advisors is that nothing will replace the live event, but CoNexion at Home exceeded their expectations in terms of being connected," Friedman said, noting that feedback shows that there is still a desire for advisors to gather in-person.
"We had a lot of advisors and we are thrilled with the outcome, but it will never replace the live conference."
That has shown up already for Nexion's next two annual conferences—the group opened registration for both its 2021 and 2022 and next year's is already sold out. Friedman attributes that to the feelings left over from CoNexion at Home, saying "it was kind of that motivation/inspiration and energy that they need right now."

CoNexion at Home's homepage.
Looking to the future
Aside from a push to fees, Friedman told TMR that the industry, with as much uncertainty as it is dealing with, will bend toward advisors when travel does come back. Five years from now, when Nexion does mark its 30th anniversary, Friedman believes that most people will be booking through travel advisors and hopes Nexion plays a role in that movement.
"We will hopefully have done our part to help them grow their businesses. We will continue to pioneer new training and business development coaching and new technology to help them manage their business and become more efficient," she said.
Friedman also told TMR that she hopes Nexion, and the industry at large, continues to attract both new-to-the-industry and younger generations of people.
"We will more and more new people seriously look at a career in travel because people can make money at it. We will want to be attracting more young people who see this as a great career," she said.
For consumers, Friedman said that Nexion advisors are already seeing a pent-up demand show up in a high interest for group travel.
"We are really seeing travel pods – groups of a couple of families or close friends who want to experience traveling together and don't necessarily want large group travel right now," she said.
"If I was an advisor I would look for those opportunities for travel pods. Think about some of the milestone events that had to be cancelled – weddings, honeymoons, graduations – all very much involve celebratory travel. Folks want to get together again and take some of those vacations that they may have had to put off," she said.
Friedman also said that advisors should be communicating to their clients that, despite the travel slowdown, there's not going to be unlimited capacity when borders do open.
"If you have clients that want to go somewhere don't think you have a lot of time to book – you will be disappointed – even though people may not be ready to travel yet have those conversations with customers so they realize that in some cases there will be a bit of an urgency," she said.