Here's How Some Travel Companies Are Working Toward the UN's SDG's
by Daniel McCarthy /

Last week's two-day Tourism Cares Inspiration Exchange brought 100 travel professionals who are doing extraordinary things to improve the world, together at the Apollo Theatre in New York City to highlight what each is doing and to talk about what more the industry can do to pursue the United Nations' (UN) Sustainable Development Goals (SDGs).
"We have a lot of work to do," Greg Takehara, CEO of Tourism Cares, told attendees. "Today we look to, once again, inspire in the face of adversity."
The message, according to Tourism Cares' Paula Vlamings, was that advancement toward the SDGs will benefit everyone in the industry and that building connections between industry people and "global and local change-makers" can help pursue that goal.
"A prosperous tourism product relies on healthy communities and environments," said Vlamings said.
The UN's SDGs are 17 areas that the UN calls "the blueprint to achieve a better and more sustainable future for all." The goals "address the global challenges we face, including those related to poverty, inequality, climate, environmental degradation, prosperity, and peace and justice."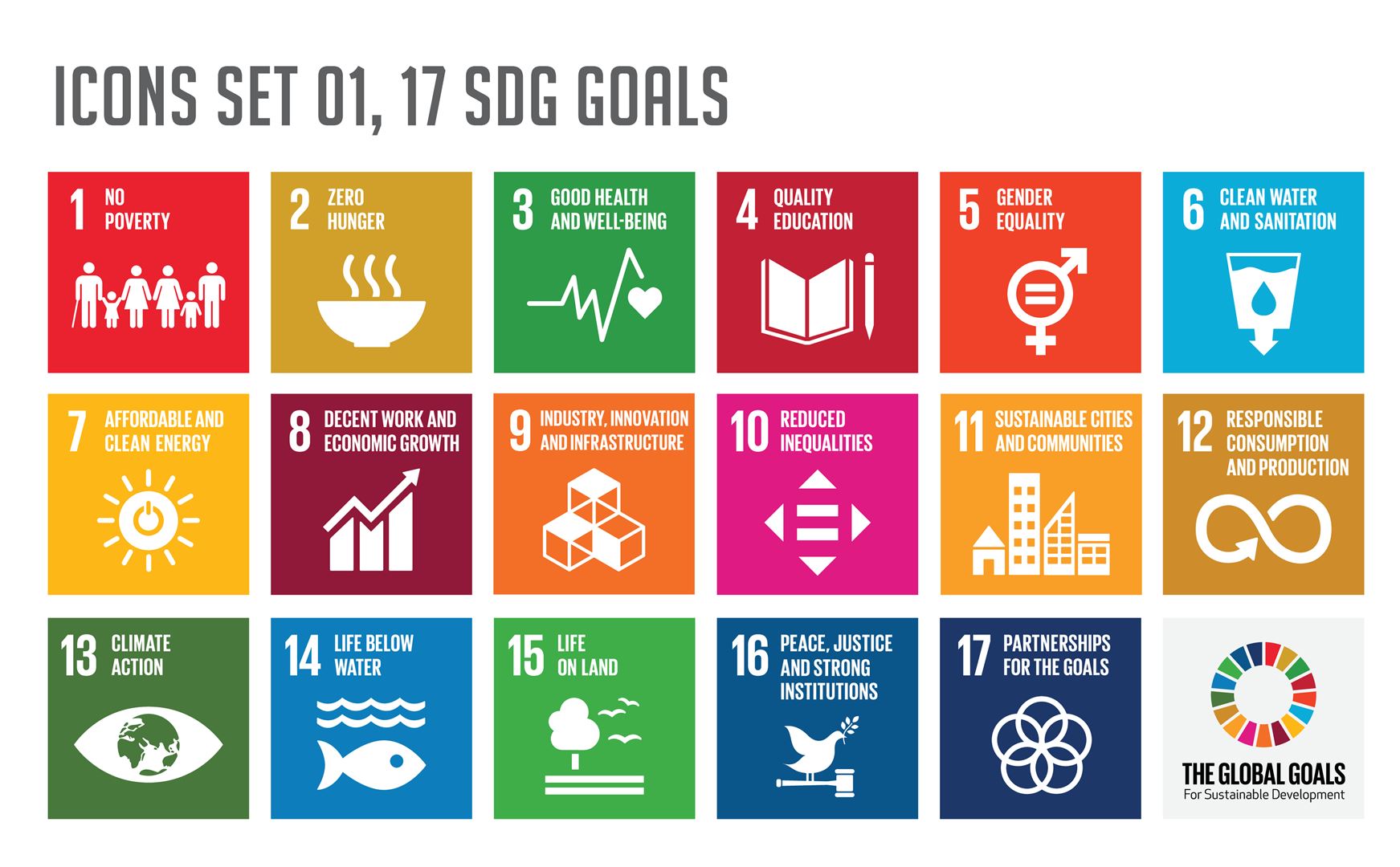 The 17 UN SDGs. Photo: Shutterstock.com.
According to Tourism Cares, by 2030, there will be nearly 800 million more international travelers, which means that the problems that already exist, including struggling workforces, decline in natural resources, and pollution, could only be exacerbated if things don't change.
The companies that presented onstage at the Inspiration Exchange, which was hosted by Jason Levergood of Grant Thorton LLP, are aiming to be at the forefront of a movement that will use SDGs as a guide to tackle issues facing the world and travel destinations, in particular.
Intrepid, which became a signatory to the United Nations Global Compact framework in 2008, focuses on eight of those SDGs. Darrell Wade, the co-founder of Intrepid, spoke about how the company is pursuing them during the showcase, including SDG 10 "Reduced Inequalities," which the company pursues by using tourism to help redistribute some of the world's wealth, bringing travelers to local communities like its community-based tourism project in Myanmar that opened in 2016.
Wade also spoke about SDG 13, "Climate Action," which Intrepid pursues with initiatives like its goal to be the first ravel company to become climate positive (not just neutral) by 2020.
"We are staring down the barrel of a climate disaster," Wade said, explaining that helping to conquer climate issues "must be an absolute requirement for our industry."
NYC & Company, a co-host of the event at the Apollo Theatre, highlighted how it is in the fifth year of its journey toward the UN's SDGs — New York became the first city in the world to report its progress to the UN in 2019 after pledging in 2014 to reduce its greenhouse gas emissions 80% by 2050 — and how it is pursuing SDG 11, "Sustainable Cities and Communities."
That pursuit, according to President and CEO Fred Dixon, includes spreading "tourism as far and wide as we can" and "creating the framework where local businesses can work with the travel trade," including its Tourism Ready program that was launched earlier this year.
Cathay Pacific Airways is pursuing five of the SDGs, including investing in products and product advancements that reduce emissions. Philippe LeCamp, senior vice president of the Americas, at Cathay Pacific, told attendees that the traveling public, including advisors booking trips for their clients, can help pursue that goal by using the "power of the wallet to reward goal performers" and "fly with airlines that invest in product advancements that reduce admissions."
Russ Hedge, the president and CEO of Hostelling International, a federation of more than 4,000 hostels in more than 80 countries around the world, told attendees how his organization was pursuing SDG 9, "Industry, Innovation, and Infrastructure," by promoting sustainable practices among its members and its guests by giving "guests the info they need to voluntarily commit to sustainability."
Tour operator Impulse Travel, which was co-founded by Rodrigo Atuesta, highlighted how its tours help break down some misconceptions about Colombia, which helps to pursue SG 16, "Peace, Justice, and Strong Institutions."
"Be aware of the face that the kind of destinations you promote … can ignite a market-driven peace movement," Atuesta said.
The two-day event was also highlighted by a number of non-travel companies that are still dedicating themselves to helping communities that the industry serves. There was Nilus, a nonprofit that is contributing toward SDG 2, "Zero Hunger," and SDG 12, "Responsible Consumption and Production," with an uber-like approach to fighting food waste and malnutrition.
In addition, there is Afya Luggage for Life Foundation, which works to help communities in need by arranging for bags of medical supplies to be delivered by travelers; and Dr. Robert Lange, founder and president of Maasai Stoves & Solar, which designs and installs smoke-removing stove and solar panel microgrids in people's homes in East Africa in pursuit of SDG 1, "No Poverty," SDG 5, "Gender Equality," and SDG 6, "Clean Water and Sanitation."