How Hiring a Student Intern Helped One Travel Advisor Transform Her Business
by Daniel McCarthy /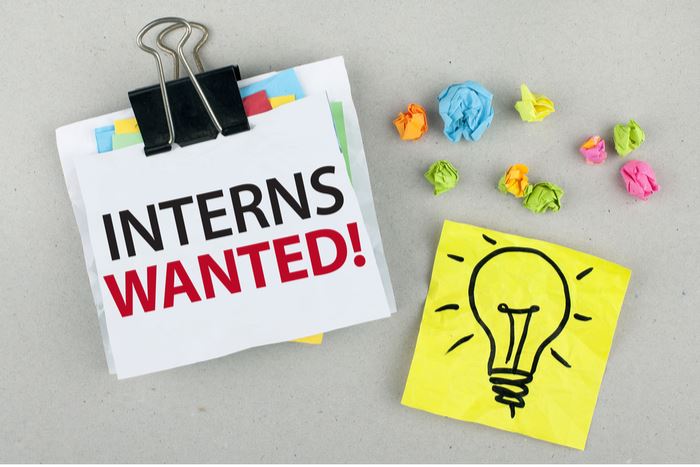 COVID-19 has been a time of upheaval for many in the industry. Advisors, having their business turned upside-down, had to become much more than just travel bookers for their clients. They've become accountants, health experts, destination gurus, and more.
Now, as travel demand begins to return, advisors have to refocus their efforts and, with some staffing changes caused by COVID-19 short-handing some, they may not be able to wear as many hats as before. That's where a student intern can come in.
For Colleen Gillette, the owner and president and New Paltz Travel Center, working with an intern has helped transform her business even as bookings disappeared during COVID-19.
Gillette was first introduced to SUNY New Paltz's student population through the school's Business Challenge Contest, where students from the college's School of Business work together to research and present quality business plans to local entrepreneurs.
As part of that program, Gillette got to work with a group of five students from all ends of the school—a business analysis major, a chemistry major, a social-media focused student, a design-focused student, and a financial major.
After wrapping up the project, Gillette said that the team told her that she was doing so much, and that she could use some help.
"They said you are wearing an awful lot of hats there and they were amazed to see what they could do," she told TMR.
That team let Gillette know that she would be able to bring on a student intern from New Paltz through the school's Career Resource Center. Gillette would be able to bring a student intern on to help her with her business with the intern getting internship credit from school, something that is required for each New Paltz Journalism Major student to graduate.
"I first started with wanting to have a business analysis major go into ClientBase and do some data segmentation and run some reports," Gillette said, but the school said the policy was not for student interns to do "clerical work."
After a semester with a few other interns, and a switch to remote work because of COVID-19, Gillette had been working with Rachel Muller, a senior journalism major.
"Rachel had applied and I said, 'okay, Rachel. Let's do it.' I said, you know what, I would like to do a newsletter, I haven't done one," Gillette said.
What can an intern help with?
Muller helped Gillette build and then send out her first client newsletter.
"The first newsletter was just about going virtual, what the past has been like and how you always have to keep looking forward," Gillette said. "I sent it to about 115 of my clients and I got response from about 15 of them within hours when they emailed back and were really so happy to hear from me and they loved it."
"I wouldn't have done otherwise, just because I never had time to sit and compose thoughts," she said.
For the newsletter, Muller was able to introduce Gillette to a program that would be able to build and then send it out to her clients. Muller also helped Gillette with the copy, writing one of the three segments that they built out.
Muller also helped Gillette build a survey in the second edition of their newsletter, gathering some data on her clients using Google Forms, another piece of technology that Gillette wasn't familiar with.
"Colleen noticed that her clients were all millenials looking for honeymoons and stuff like that. We decided to do a survey asking people what their thought were on travel right now, what precautions they would need to consider traveling and would they be more inclined on going to Mexico or the Caribbean," Muller said,
"We sent it out, I shared it on my Facebook, and we have over 320 responses right now. We're going through that and sorting it to see what millenials would have and we'll write that up for the newsletter coming up," she added.
"It was interesting that so many people responded right away. I said, 'wait, Rachel you have some millenials friends' and all of a sudden we had 320 responses. Just that part has been really fun," Gillette added.
Now, Muller and Gillette are planning on introducing a podcast inside of the next edition of the newsletter, a process that Gillette again said was completely foreign to her before she started working with Muller.
Muller also lent her hand with social media, running Gillette's agency's Instagram and Facebook accounts. She said she began seeing some results right away.
"I think that it has made me focus a little bit more on some of this. I never have time to be consistent about social media and this has helped with some consistency there," Gillette said. "It nice to have someone to talk to who has some ideas and has some different experience. When I ask her some questions, she has been doing this for a number of years, so I'm getting answers and advice from someone in the know."
"As far as the technology is concerned, Google Forms and doing the newsletter, that has been a tremendous help. Rachel likes doing Instagram and what I'm noticing on Instagram, I'm getting people liking it who I don't know. I'm getting international likes on it, too," Gillette said.

A preview of Gillette's newseltter.
Tips for finding an intern
Gillette recommends journalism students for advisors looking to build a newsletter or boost their social media presence. The Career Center, at whatever university is local to advisors, is a good place to start and staff there will be helpful with the intern search, including pairing a prospective intern's skills to an advisor's needs.
"I'd recommend reaching out to whatever department they are looking for – journalism department for social media, for example – they definitely have an internship coordinator," Muller said. "You can send them an intern form with the details and then usually they make a flyer and send it to all their students.
Being specific in what asks an intern can help with, whether its social media or newsletter creation or more, is also important. That will make the job of the internship coordinator a lot easier.
For Muller, the experience, especially as her college shifted virtual because of COVID-19, has been invaluable.
"It's been really helpful and really good to compliment my studies in school. I've always been interested in travel, and it's let me get experience in the travel world," she said. "We started the newsletter from scratch and building that up and coming up with ideas is really useful. That will help my future career, definitely."