Marriott Buys W New York Union Square to Showcase Brand's New Vision
by Jessica Montevago /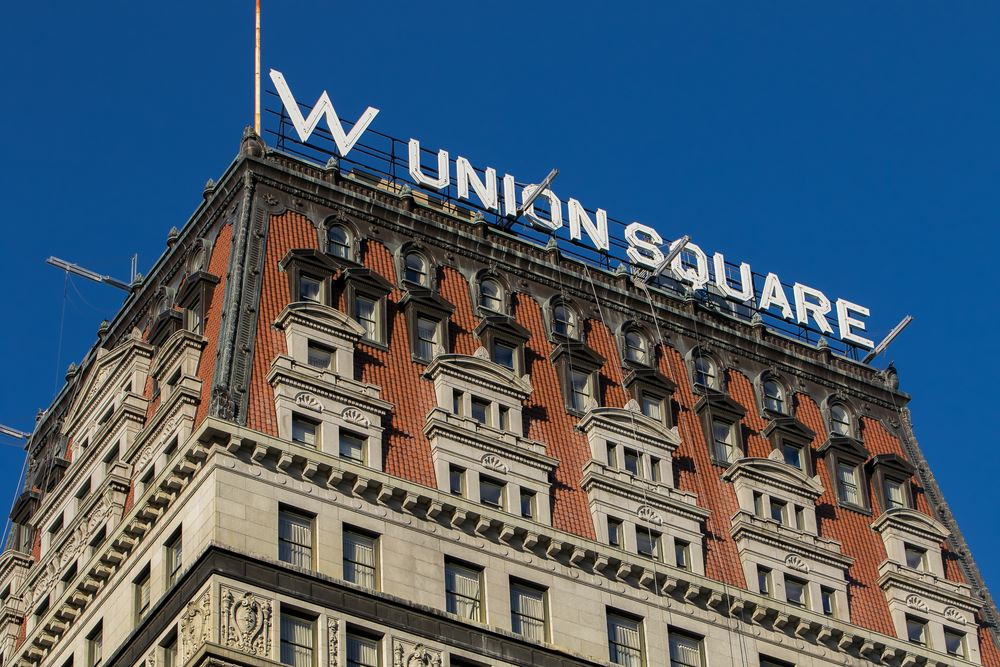 Marriott International has purchased the W New York hotel in Manhattan's Union Square for $206 million, the company said Thursday, with plans for a significant renovation at the location.
Built in 1911, the 20-story Beaux Arts property opened in 2000 as W New York – Union Square. Renovation plans include a new spa and an expanded restaurant.
The transformation of the existing hotel will serve as a showcase for the brand's new vision in North America, "one focused on immersive, next-level contextual design; authentic, experiential programming; and a fresh take on the brand's signature Whatever/Whenever service philosophy," according to Marriott.
The W brand was launched by Starwood Hotels & Resorts in 1998, popularizing the concept of the lifestyle hotel. Now under Marriott, it operates 56 W hotels worldwide in 26 countries and territories, including the recent opening of W Aspen – the brand's first alpine destination in the U.S.
There are another 32 signed W hotel projects in the pipeline with the brand debuting in eight additional countries, including the anticipated 2020 debuts of W hotels in Philadelphia and Toronto.
W owners in North America have committed to $200 million worth of renovations on properties across the U.S. and Canada, such as the recent top-to-bottom renovation of W Washington, D.C.
Marriott took a similar approach as it worked to reposition the Sheraton brand last year. It acquired and renovated the Sheraton Grand Phoenix, which then served as a living innovation hotel that helped engage owners to experience and develop the Marriott Hotels brand, enhance guest satisfaction, and improve hotel profitability.
Due to the company's asset-light strategy, Marriott said it expects to market W New York – Union Square for sale subject to a long-term management agreement, as it did with the Sheraton Grand Phoenix.