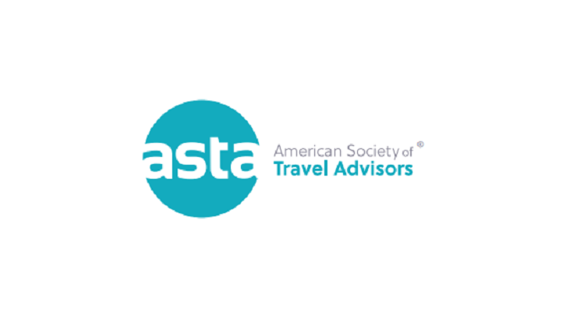 The election to fill five seats on the American Society of Travel Advisors' board of directors came to a close on Tuesday, with ASTA unveiling the five winners on Wednesday.
All new members will begin their two-year terms starting at the close of ASTA's Global Convention in Chicago next month.
Kelly Bergin, President, OASIS Travel Network
Bergin joined Oasis in 2009, coming on as the host agency's new vice president of business development, before being appointed president in 2015. Prior to Oasis, Bergin had her own leisure travel agency and had experience working for suppliers including Princess Cruises and Funjet.


Roger Block, President, Travel Leaders Network
Block, the longtime president of the Travel Leaders network, has worked in travel for close to four decades now. Block has previously served as the chairman of ASTA's Board of Directors from 2014 to 2016 and, prior to that, served as the EVP of Carlson Wagonlit Travel.
Kareem George, Principal, Culture Traveler, LLC
George, the principal at Michigan's Culture Traveler, is a member of the advisory boards of Travel + Leisure and Travel Market Report. George has been working as an advisor since 2013 and, prior to that, served at director-level positions with the Detroit Symphony Orchestra. George was also a guest on TMR's MasterAdvisor series.
Vanessa McGovern, Co-Founder & Chief Sales Officer, Gifted Travel Network
McGovern is the co-founder and chief sales officer for Gifted Travel Network and the former director of sales for Special Needs Group. She was part of the team that helped create CIFTE (the Global Institute of Travel Entrepreneurs) in 2013. McGovern joined TMR earlier this year to talk about her start in travel, which came on board a Celebrity Cruise ship, on the Check-In podcast.
Patricia Thorington, Manager, Plaza Travel (elected to a second term)
Thorington is currently in her 26th year with Plaza Travel and is celebrating more than 35 years in the industry as a whole. Elected to her second term, Thorington was born in Bogota, Colombia, but has lived in the U.S. since she was one year old.
Those new members will join other individuals also incoming to ASTA including Rhonda Shumway, President, TerraMar Travel, Inc., who will serve as the new Small Business Network Director; Deb Belchak, President, Lazy Dayz Travel LLC, and Lynda Phillippi, Owner, Renaissance Travel: Go with Lynda, who will serve as the two new Regional Directors; and Kathy Bedell, Senior Vice President, BCD Travel, who will serve as the new CAC Director.
"On behalf of ASTA's Board of Directors, I'd like to thank everyone for participating in this year's election," said Dave Hershberger, Chairman of the Board. "This year we almost doubled the number of travel advisors who voted in our last election. Almost 1,900 eligible members participated, the highest participation rate in recent years. I want to congratulate everyone who took the time and effort to run for ASTA's Board of Directors. I look forward to welcoming our newly elected Board members and thanking our retiring Board members at ASTA's Global Convention."