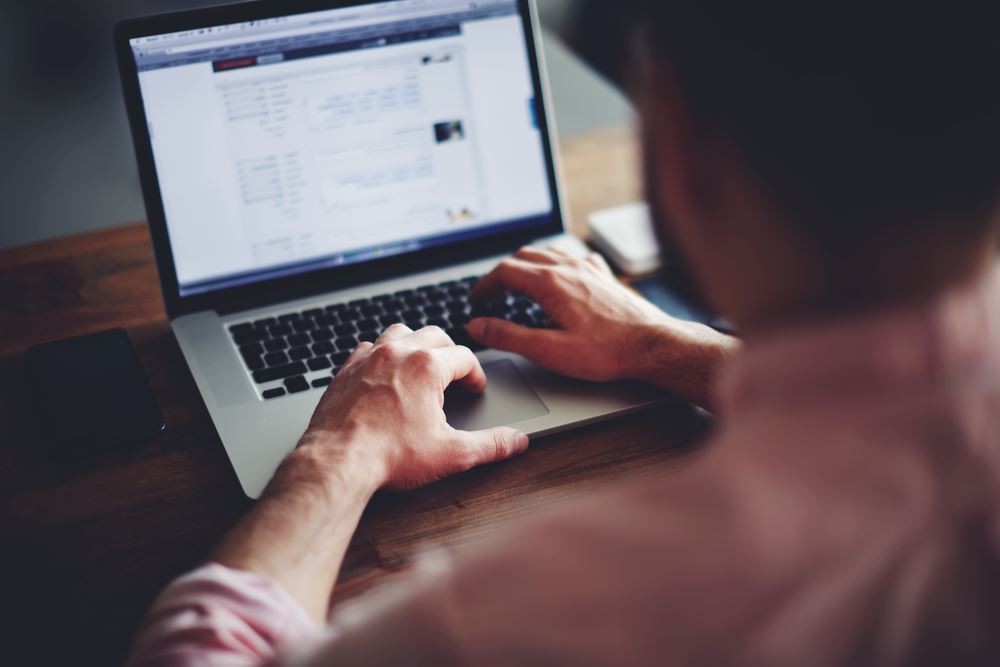 Stereotypes are heaped upon Millennials today. Tech-savvy. Easily distracted by social media. Slackers. These are all-too-common descriptions of people anywhere from their early 20s to mid-to-late 30s.
But that wouldn't describe Steven Gould, 31, owner of Gould's Travel, a storefront retail operation in Clearwater, Florida. This Travel Planners International (TPI) affiliated agency employs 16 independent contractors (ICs) and an in-house assistant, while taking a more traditional path to success.
Last year, Gould's Travel achieved nearly $3 million in sales, up from about $400,000 in 2015. And, 2018 was the second consecutive year that the agency reached elite status as a top TPI producer.
Gould's ascendance has relied very little on Google ads, SEO, and email marketing; and more on old-fashioned determination, a willingness to learn from peers, and an ability to convert his knowledge into skills for his agents.
"He's known for being extremely organized, and for his quick follow-up to client inquiries, great customer service, and recruiting and mentoring. It's all of those things any experienced business owner employs to succeed. He just does it better than others," said Jenn Lee, TPI vice president of sales and marketing.
"The tech wave may have brought innovations like global search and electronic tickets to companies like Expedia, but that only made traditional values like superior customer service more important for travel agents like us," said Gould.
"You can combine technology to offer better customer service, like digital itineraries, or having a website to build your brand. But, in the end, technology won't overcome poor service."
Gould got into travel accidentally in 2010, after deciding that seven years of law school wasn't for him. Enrolled in a hospitality program, one of Gould's classmates invited him to help her out with her local travel agency – while she taught him the ropes.
At that time, the ambitious Millennial was earning his Master's in Public Administration at Florida International University, while also dabbling in real estate and developing an event company. "Travel went to the wayside during that time. I focused on the other businesses, and did travel more part-time," he said.
But when Gould graduated in 2014, he realized that a travel agency employing independent contractors was gaining steam in the industry and would be a lucrative business opportunity. In 2015, Gould decided to start his own completely separate agency, taking two agents with him. "That was when I hit it hard," he said.
Unconventionally traditional
The fact that Gould has chosen to open a physical retail location goes against the concept of the stereotypical, gig economy business. "It works for us on a lot of levels. Firstly, it gives me a place to bring in 16 independent agents for training. And it's a physical presence for clients to become aware of us," he said.
You might think that a Millennial also would want to surround himself with colleagues of a similar age, but Gould's ICs run in age from 22 to 75. (Some of Gould's ICs operate under the Gould brand, and some operate completely independently.)
Gould Travel also doesn't ascribe to the concept of doubling down on a niche. His agency sells a wide sample of vacation styles and destinations, and to clients of all ages, though groups and luxury travel make up a lucrative share of his sales.
"Everyone I talk to says you should be the expert in a niche. But being that I own an agency with 16 specialists, I let my agents choose their niche," he said.
And the agency barely dabbles in digital marketing, relying mostly on superior customer service to generate sales leads. "Most of my business has been referral and word of mouth," said Gould, who says he only spends about $50 a month on social media marketing. "My clients do most of my marketing for me."
Building a plan for success is critical
Gould believes that his college education has helped him tremendously, especially in being planful – both as an owner, and as a mentor to his ICs.
"A lot of people come into this with no business plan. They don't assess their goals, their results. That's a disconnect for me," said Gould, who operates off a hard copy quarterly goal sheet kept prominently visible at his desk. The sheet includes marketing goals, personal development, and administrative tasks.
Each of his ICs is mentored to create their own quarterly goal sheets as well, and Gould schedules updates with them to review how they are doing, and what they need to do to reach their goals. "They give me a number they are comfortable with for the quarter. If they fall short, the discussion is based around what do they have to do to get back on track."
"Steve spends a lot of time developing his people," said TPI's Lee.
"I definitely believe having a mentor, someone to look up to, is a great strategy for personal success," Gould said. "Most mentors have gotten to that point because they went through their own trials and tribulations. What took me three years to learn, I can pass on to someone new in three months, and have them accelerating their sales."
Gould highly recommends becoming a travel advisor to his Millennial peers. "This is such an easy industry to fall into because the cost of entry and the variety of options available to a young person provide a lot of flexibility for income growth and work-life balance," he said.
And you can even hear Gould's traditional roots in the way he talks about the travel industry. He sounds more like an agent with the fond memories of 25 years' experience than a tech-savvy entrepreneur trying to revolutionize a category.
"I love hospitality. I love travel," he said. "It's one of those industries you can't help but fall in love with."