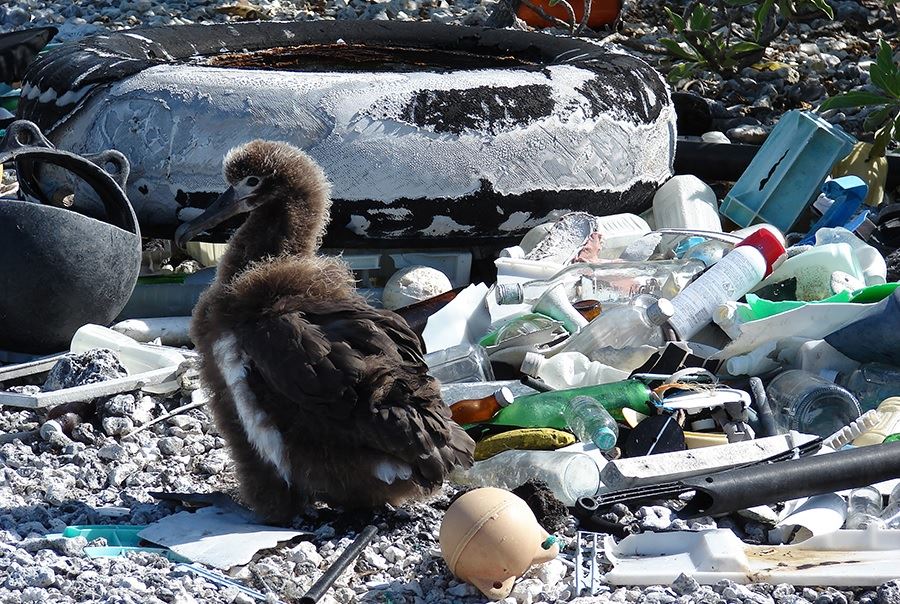 Worldwide, more than 1.3 billion people travel internationally annually, up from 500 million trips in 1995, according to the Brookings Institution. And with about 140 million people joining the middle class annually, overtourism is only going to grow.
With an overall goal of creating a lasting, positive impact on the destinations we visit, The Travel Corporation's (TTC) The TreadRight Foundation has worked towards improving this growing concern.
Brett Tollman, TTC's chief executive, and Shannon Guihan, TreadRight's program director, shared their thoughts with Travel Market Report on the issues and the best way to stop and prevent overtourism.
Travel Market Report: What tourism initiatives have TTC brands put in place to combat overtourism?
Shannon Guihan: TTC brands have taken steps to encourage our guests to explore new and developing destinations that will benefit greatly from the redistribution of travelers today. Our family of brands does this through tailored travel styles so guests can choose the style that suits them best. For instance, Trafalgar's "Country Explorer" and Insight Vacations' "Country Roads" trips give travelers a chance to explore one country in depth, in a single region, steering clear of crowded tourist trails and more in the direction of hidden gems and unexpected adventures with lots of local flavor. Another great example is Brendan Vacations, which offers locally-hosted rail vacations in Ireland and Scotland.
Promoting destinations off-peak is another way to combat overtourism, especially across Europe. Traveling in the off-peak seasons allows more time to explore, thanks to fewer crowds, and it offers exceptional value. While guests are in overcrowded places, our brands try to give them the best experience, such as VIP access to skip the long lines. On Luxury Gold's journey to Italy, guests get VIP entry into the Vatican Museum; and a private, after-hours tour of Doge's Palace in Venice.
Brett Tollman: Undertourism is the most powerful thing we can, and should, all be focusing on. Over 90% of the world's destinations are not currently facing overtourism. There are many more places crying out for tourists – throughout Africa, Jordan, Israel, Egypt, Sri Lanka, Colombia, Northern Ireland – and these are places we are promoting for more travelers to try.
There are many benefits of tourism, and travelers can make a lasting footprint on the destinations they visit. Through our brands, we're educating travelers on the importance of learning about local customs, traditions and social practices; respecting wildlife and their natural habitats; reducing water and energy waste; treading lightly; and guiding them on how to become ambassadors for good in their own life. Once they return home, our goal is for them to share their knowledge and rewarding experiences to future travelers.
Insight Vacations offers our guests a visit to the Iraq al-Amir Women's Cooperative in Jordan, where they will experience the preservation of local heritage in the region. They'll spend time with the Iraq al Amir women and truly feel welcomed — by experimenting in pottery-making, cooking together and sharing meals. It's a privilege for guests to hear the women's incredible and powerful stories of lives transformed for the better through the organization.
For each guest who books an itinerary in East Africa, a contribution is made towards a child's education in Africa. South Africa booked itineraries support a Cape Town women's sewing cooperative through African Travel, Inc.'s partnership with Sexy Socks.
Luxury Gold also offers guests a unique five-day visit to the Amazon in Ecuador, to connect them with indigenous communities and participate in a sustainable international development project.
TMR: What solutions do you believe the industry should partake in, as a whole, to support long-term tourism sustainability?
SG: As a whole, our industry needs to be thoughtful about the destinations that we visit and the way we operate within them. More importantly, we need to recognize what makes a particular destination so rich, and work to preserve that cultural richness across-the-board. A great example is a new scholarship program that our TreadRight Foundation has launched with the Christina Heeren Foundation for Flamenco Arts, in Seville. The program will ensure that four top-year students can complete their training in Flamenco dance, guitar and dance.
The industry also needs to be aware of its impact. In Europe, we continually upgrade our equipment and maintain Euro 6 engines, the cleanest available. We recently stopped the sale of water bottles on our coaches and are instead working with hotel partners to provide water refill points and ask our guests to bring their own water bottles. The industry needs to behave in-destination the same way they do in their own homes.
TMR: Rome has recently made headlines for banning sitting on the Spanish Steps along with other restrictions to preserve its monuments. What are your thoughts on this tactic? Does it affect the quality of tours in the region?
SG: In fact, I think it affects the quality of tours to the region positively. A considerable part of our journey towards integrating responsibility into everything that we do is to work hand-in-hand with our partner destinations. Rome has taken a positive step towards protecting one of its greatest jewels, and we will always support and respect that mindset.
TMR: How is TTC supporting local sustainability efforts to sustain the places we travel to?
BT: The Travel Corporation has spent the past 11 years on a journey to integrate sustainability into its DNA, and it's a journey we remain committed to. Through our TreadRight Foundation, we have supported more than 55 local projects in more than 26 countries, all dedicated to supporting people, the planet and our wildlife. The healthy functioning of the destinations that we visit, to us, is critical to delivering an incredible travel experience across all our brands, our primary goal.
TTC remains dedicated to removing as many unnecessary single-use plastics from its worldwide supply chains on our thousands of immersive trips and experiences delivered in over 70 countries around the world, every day. We continue to reduce most unnecessary single-use plastics within all Red Carnation Hotels, onboard all of our Uniworld ships, and within our TTC offices.
We still have a long way to go. We remain committed and dedicated to achieving these important steps by December 2022. Water bottles have been removed from 90% of our trips. Contiki and Luxury Gold have high-quality, reusable water bottles for travelers on their trips. Non-biodegradable name tags were eliminated from all our trips and brands at the beginning of this year; and we have removed 75% of our documentation wallets and the shipping costs associated with them.
What's also very engaging and powerful is our e-documents program with One Tree Planted. Since 2017, we have given travel agents and guests the opportunity to have their travel documents sent to them electronically. When you choose e-docs, we plant a tree in your name. Over 500 acres have been planted in the past year from this.
TMR: What advice would you give to travel advisors who want to help? How can they book clients in a way that protects the destinations they travel to and within?
SG: Travel advisors can ask their partners a few relatively simple questions: Do you have a sustainable tourism policy in place? Do you ensure that you work with local, in-region guides and companies? Do you have a measurable strategy in place to reduce the impact of your offices? Do you have an animal welfare policy in place? Do you have plans to reduce the impact that plastics are having on global tourism destinations? Do you reinvest any of your profits back to the destinations that you operate in?
There are many brands that can answer yes to several of those questions. But Trafalgar, Insight Vacations, Luxury Gold, Contiki, Red Carnation Hotels, Uniworld and all TTC brands can answer yes to every one of those questions. This is how we are making sure that travel advisors can book responsible options for their clients.
At the end of the day, travel advisors need to give their clients what they want, but sometimes you don't know what you want until someone tells you. Travel advisors who have earned their clients' trust are in a unique position to educate them and provide them with new and exciting experiences with travel companies that care about the planet.