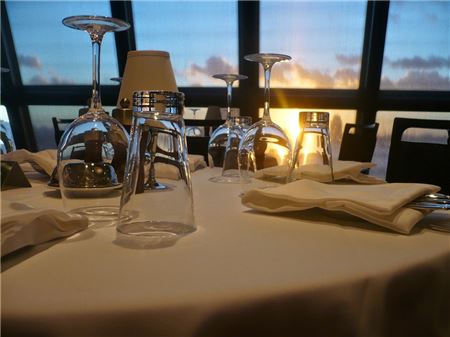 Royal Caribbean International this month began charging guests a $15 corkage fee for every wine or champagne bottle brought aboard.
The fee applies to any bottle brought onboard on embarkation day, regardless of where it is consumed. The fee does not apply to wine purchased from onboard meus or in ships' gift shops.
On Royal Caribbean ships, passengers are allowed to bring two 750 ml bottles of wine or champagne per stateroom onboard during embarkation day. Before 2014, Royal Caribbean charged passengers a $25 corkage fee per bottle but quietly did away with the fee in October, 2014.
The news brings Royal Caribbean into the same territory as other cruise lines. Carnival Cruise Line and Norwegian Cruise Line charge a $15 corkage fee; Holland America Line charges $18 per bottle; and Disney Cruise Line and Celebrity Cruises charge $25 per bottle.