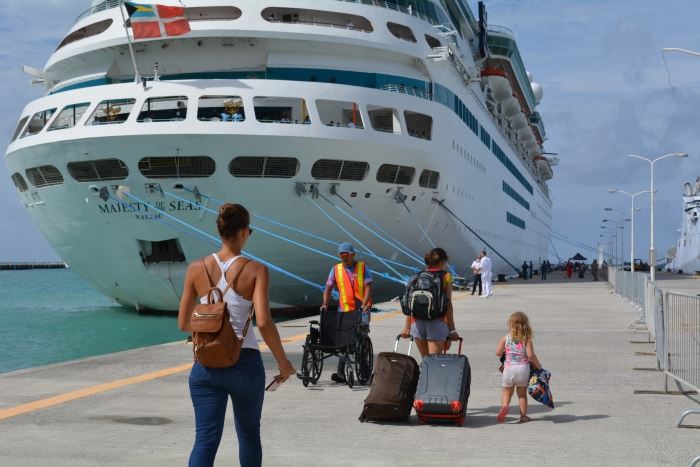 Royal Caribbean is increasing its gratuity fee with the beginning of the new year.
As of Jan. 2, 2018, Royal Caribbean will be raising the daily gratuity charge by 7 percent. Guests staying in regular staterooms will be charged $14.50 per guest per day, up from $13.50. For suites, the fee will go from $16.50 to $17.50 per guest per day.
With the new rates, guests sailing on a seven-day itinerary staying in a regular stateroom will have an additional $101.50 in gratuities tacked onto their bill. For a family of four, that added cost totals $406.
Royal Caribbean said "the automatic daily gratuity is based on customary industry standards."
While the charges are automatically added to passengers' bills, customers with existing cruise reservations can pre-pay their gratuity this week at the current rate.
This marks the third gratuity increase for Royal in the past three years. In March 2016, the company raised the gratuity charge by 55 cents per person per day. The year prior, guests in standard rooms were charged $12.95, up from $12.00.
So far, this ranks as the highest gratuity charge among major cruise lines. Norwegian Cruise Line raised its rates earlier this year to $13.99 per person per day. Princess Cruises currently charges $13.50, while Carnival adds $12.95 in gratuity fees.