Six Success Tips for Travel Agents from Cruise Line Executives
by Marilee Crocker /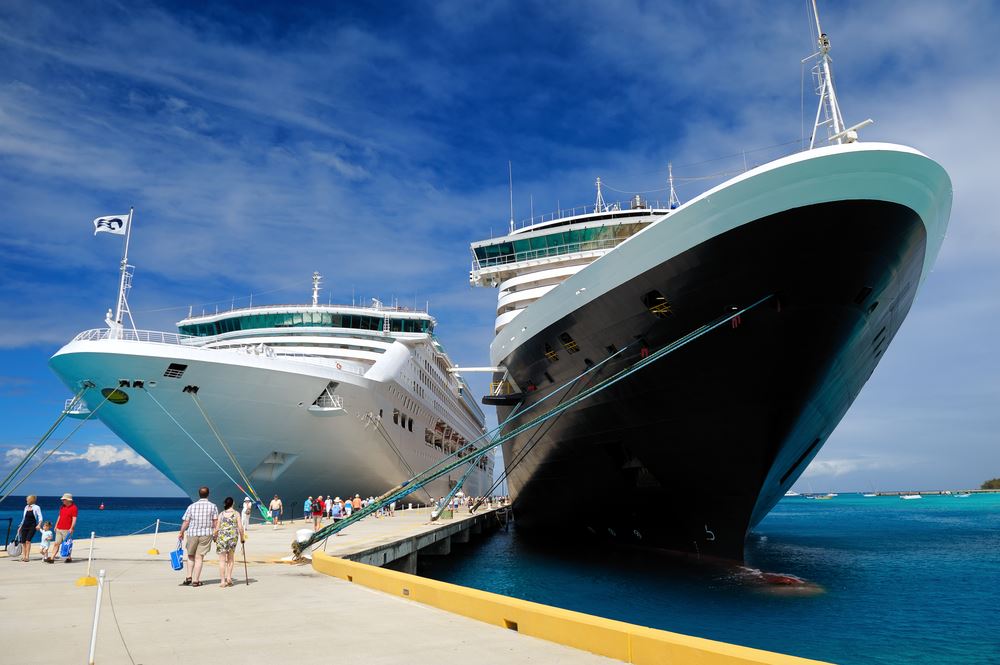 With dozens of new ships coming online in the next five years, the cruise industry is in serious growth mode. That translates to job security for travel agents, since cruise lines depend on agents to sell their products, said Vicki Freed, Royal Caribbean International's senior vice president of sales, trade support and service.
"You should all be feeling confident," Freed told some 600 agents at the recent annual convention of Cruise Planners, an American Express Travel Representative.
Even so, travel agents need to be assertive and strategic. "You need to stretch. You need to set goals, and you need to think aggressively about 'how do I want to be a significant player in this industry?'" said Freed.
During a wide-ranging panel discussion at the Cruise Planners convention, cruise executives offered agents tips on how to take advantage of cruise industry trends, as well as broader business advice.

From left to right: Vicky Garcia, Cruise Planners COO and Co-owner; Eva Jenner, Holland America Line; Camille Olivere, Norwegian Cruise Line; Vicki Freed, Royal Caribbean International; Dondra Ritzenthaler, Celebrity Cruises; Joe Jiffo, MSC Cruises; John Chernesky, Princess Cruises; Adolfo Perez, Carnival Cruises; Michelle Fee, Cruise Planners CEO and Co-founder.
Following are highlights:
1. Make waves in the fall.
Wave Season may be the No. 1 booking period of the year for cruise-selling agents, but that does not mean you should wait until January or February to recommend a cruise, said Adolfo Perez, vice president, sales and trade marketing, Carnival Cruise Lines.
"A lot of times we sit around and do nothing [this time of year]. It's fall, it's lazy, it's getting close to the holidays. But you have the opportunity to make outgoing phone calls, send emails, call people, send them notes reminding them that 'last year you booked around this time, let's start planning your vacation again.' It's really up to you how much business you want to do. You've got to take that first step."
2. To sell non-cruisers on a cruise, pitch the right product.
Agents should look for ways to bring people into cruising who have never cruised before, advised Camille Olivere, senior vice president of sales for Norwegian Cruise Line.
"Get people to consider cruising by introducing them to, for example, a European cruise – there's no other way to see so many ports in such a short period of time. Or an Alaska cruise – really the only way to see Alaska in seven days is on a cruise. Also, short cruises, three- and four-nighters. And for people who want to go to Cuba, the best way to go to Cuba right now is on a cruise."
3. With new cruise technologies, keep the client in focus.
As cruise lines roll out and enhance passenger tech tools like wearables and smartphone apps, agents need to stay attuned to client comfort levels and preferences, suggested John Chernesky, vice president of North America sales for Princess Cruises and Cunard Line. "It's not about technology. It's about what it does for your guests, for your clients.
"You're going to have people that are really eager to try it and some who are a little scared of it. What you need to know for your clients is it's up to them how much they want to immerse in it. It's all about personalized service and understanding your individual clients' needs and wants better than ever before."
4. Be purposeful and strategic.
Map out a business strategy for 2018, advised Joe Jiffo, senior vice president of sales, MSC Cruises USA. "A key strategic principle is to be purposeful. Why are you in this business, other than to make money? Be intentional. As a business owner, get your employees involved in decision-making. And if you make a decision stick to it. Be courageous with it."
Agents may also want to reconsider the products they're promoting, Jiffo said. "Think about your core offerings and do they match your customer demographics. Does your portfolio match your customers? If not, start looking at different suppliers, different segments of the industry."
5. Move over to the customers' side of the desk.
Today's customers want and need their travel advisors to serve as value interpreters, said Freed of Royal Caribbean. "You need to know what each cruise brand stands for and how to articulate that, because that's why consumers come to you.
"You do not need to be a salesperson to be successful," Freed emphasized. "You need to help the consumer make the right buying decisions. When you think about it like that – 'I am here to guide you' – you are not selling anybody anything; you are now on the same side of the desk."
6. Spark excitement via social media.
Show your passion for travel on social media, urged Eva Jenner, vice president of sales for Holland America Line. "Share pictures your clients have taken on their cruise so your other clients see what fun they can have. What better way of advertising what you do and the passion you have for selling cruises and other types of travel than by sharing photos of clients that are happy with the things you've done for them! It gets your clients excited."