Six of the Best Bucket List Travel Options for Empty Nesters
by Kerry Tice /

The time is here at last. Your clients are either about to send their youngest child off to college or the last one living at home is finally fleeing the coop. They've waited what seems like an eternity to have their chance to travel sans kids and now the only question that remains is, "Where will you send them?"
Depending on the financial resources available, the answer could range considerably. What we do know is that recent statistics show paying attention to this market is a good business move. In the past 12 months, 74 percent of Boomers took at least one vacation with either their spouse or another adult without children, up from 67 percent last year, according to MMGY Global's Portrait of American Travelers 2018-19 survey. Boomers (ages 53-71) – of which 85 percent are empty nesters – took an average of 2.6 vacations without children, and 19 percent of them intend to take more vacations in the next 12 months.
Here are some top-of-mind options that might appeal to couples embarking on their first empty-nester vacation:
New Orleans
It's short-haul and will entice those couples who want to rekindle their youth. From the music and cuisine to the cultural arts and nightlife, this city has a reputation for keeping the party going all night long, and not just during Mardi Gras season. Elegant hotels line the French Quarter and festivals are held throughout the year. If your client is a foodie, this city boasts celebrity chefs putting their own spin on authentic New Orleans recipes. And don't forget to tell them to try signature drinks like the Sazerac, Hurricane or a Creole Bloody Mary.

New Orleans is a popular travel destination all year, not just during Mardi Gras. Photo: Shutterstock.com.
Mayflower Cruises and Tours offers an 8-day "America's Deep South" tour with highlights that include a narrated New Orleans sightseeing tour; dinner at the New Orleans School of Cooking; learning the secrets to float-building at Mardi Gras World; a visit to the National World War II museum; and brunch and live music on a jazz cruise.
Alaska
With Alaska being on almost everyone's bucket list, this may be just the time to make it happen. Whether by land or sea, Alaska is wild and breathtaking with its endless wilderness and vast size (it is twice the size of Texas). The wildlife seems to outnumber the people, with grizzly and black bears, moose, and bald eagles comprising the majority. And did you know that Alaska is home to 17 of the 20 tallest mountains in North America and more than 100,000 glaciers? The majestic views alone are worth the trip.

Glacier National Park in Alaska, one of the U.S.'s most visited national parks. Photo: Shutterstock.com.
Norwegian Cruise Line's Bliss will begin sailing to the Last Frontier this fall, featuring the longest electric car race track at sea; the headliner Broadway show "Jersey Boys"; a new specialty BBQ smokehouse restaurant; and a new, two-story Horizon Lounge exclusively for guests of The Haven.
River cruises
While today's river cruising products are luxurious, comfortable and inviting, the journey is more about the land and less about the ship. This mode of transport allows your clients to spend more time in port, often visiting multiple locations in one day, all without having to pack and unpack their bags but once. River ships are intimate, casual, offer tremendous food and wine selections, and above all else, they are a great value – in most cases, almost everything is included in the fare, even WiFi.

River cruises offer the chance to see a number of destinations in a intimate, casual way. Photo: Tauck.
Whether on the Rhine, Danube or Seine, Tauck's riverboats sail a number of itineraries through Europe's waterways. Consider "The Blue Danube, Eastbound," a 12-day sailing that glides past fairy-tale castles and medieval villages, exploring Prague, Vienna, Salzburg, Cesky Krumlov, Bratislava and Budapest; plus, the castle-studded Wachau Valley, taking in views of the Czech Republic, Germany, Austria, Slovakia, and Hungary.
Hawaii
When it comes to sun and surf destinations, it's hard to beat Hawaii. And that's because there is so much more to do beyond just relaxing on its pristine beaches. Activities abound and the year-round pleasant weather makes it a perfect go-to spot for every season. Scenery is, by far, one of the main attractions of Hawaii's islands, including breathtaking sunsets, lush green flora, volcanoes, and waterfalls, but it's the aloha spirit that keeps people coming back.

Three Bears Falls on Maui in Hawaii. Photo: Shutterstock.com.
"Highlights of Hawaii – Maui & Big Island" is an 8-day tour offered by G Adventures featuring a full-day excursion at Hawai'i Volcanoes National Park; a visit to the town of Kailua-Kona; a day in Hilo; and a luau and trip along the Road to Hana on Maui.
Italy
There's a reason why celebrities flock to Italy. Between the glorious mountains and foothills, the gorgeous lakes and the quaint villages, this time-tested country steals the show when it comes to shoreside scenery. And don't forget about the iconic cities of Rome, Venice, Florence and Milan, to name just a few. Their close proximity to one another makes travel between them convenient by train, allowing for multiple destination stops in one trip.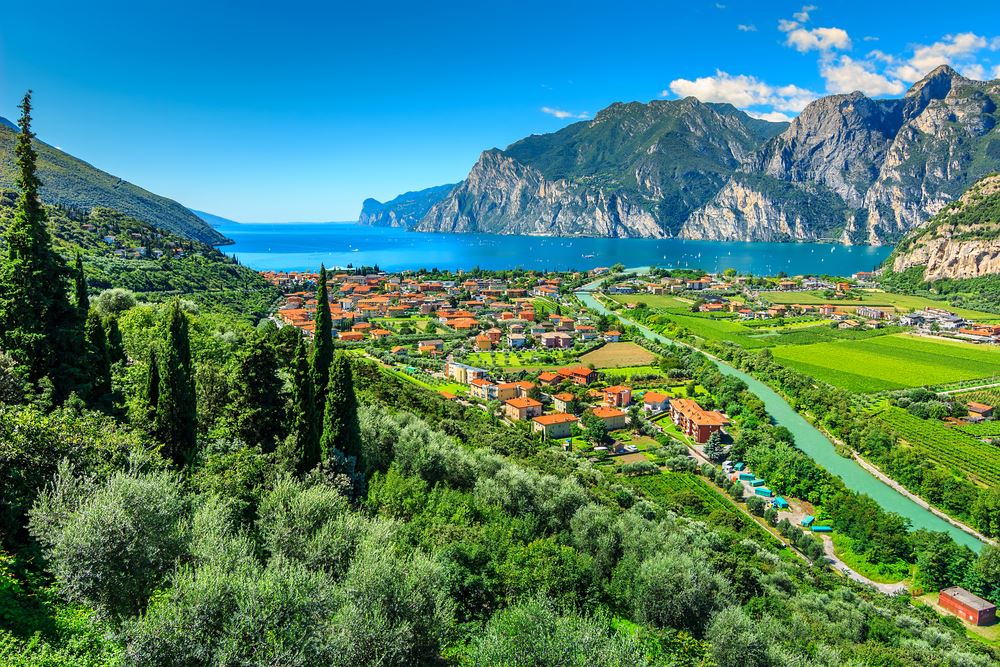 Northern Italy steals the show when it comes to shoreside scenery. Photo: Shutterstock.com.
Insight Vacations is debuting its "Country Roads of Northern Italy" for 2019, a 10-day itinerary that highlight's Shakespeare's Verona, elegant Venice, the distinctive beauty of the limestone peaks of the Dolomites and the glorious Italian Lake District, before finishing in majestic Milan.
China
If your client is looking for something different and stimulating, China is a great option. From the culture and heritage to the natural wonders, people and cuisine, China does not disappoint. Direct international flights and high-speed train service make this country easier than ever to explore. Be sure to include the following on their itinerary: The Forbidden City, The Terracotta Army, The Great Wall of China, The Li River, the Yellow Mountains, and of course, the giant pandas.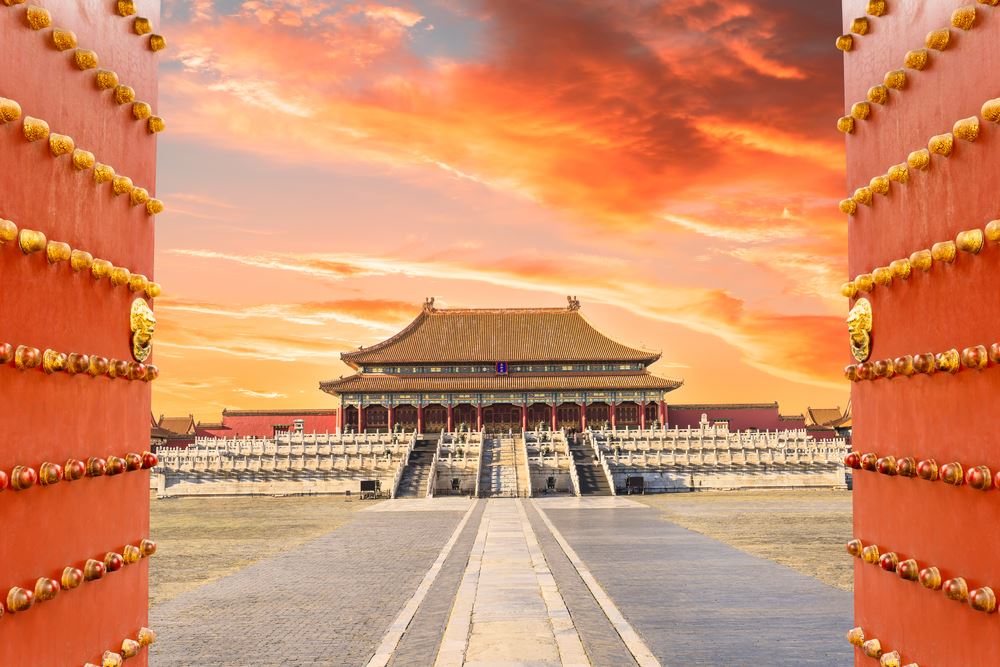 China's Forbidden City is one of the more popular bucket list items for Baby Boomers. Photo: Shutterstock.com.
Peregrine Adventures weaves together China's most famous icons on "The Great Wall of China – Yangzi & Beyond," a 15-day, small-group tour that includes the bright lights of Shanghai; walks through the history of an original section of the Great Wall; and travels to Chengdu for up-close visits with adorable giant pandas, where visitors can learn about this endangered species and their struggle for survival.