State Department Advisory for Dominican Republic Remains the Same
by Jessica Montevago /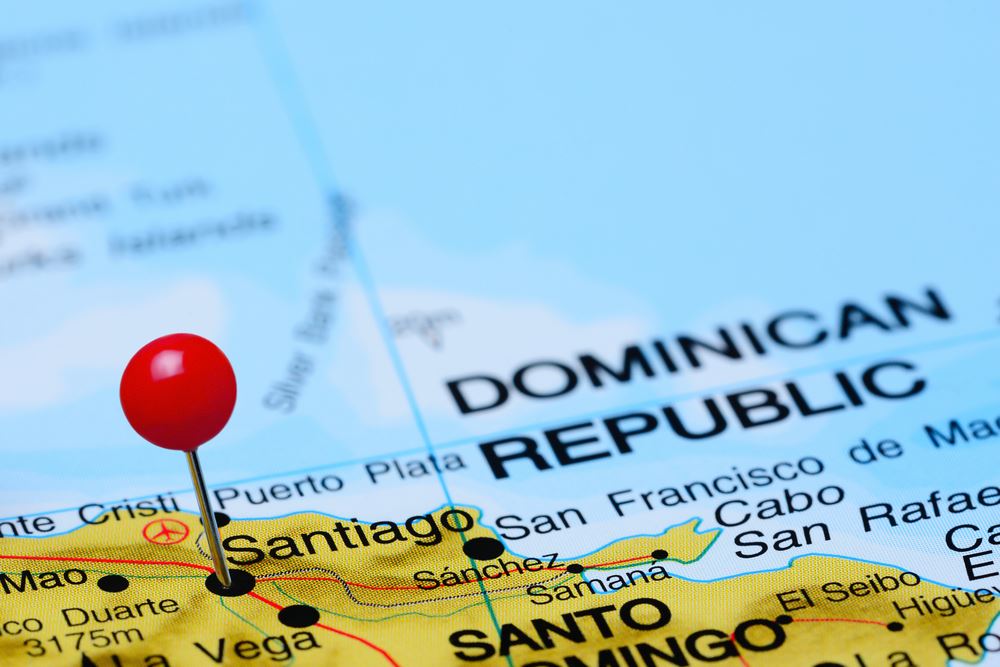 The State Department has not issued a travel warning due to recent deaths of Americans traveling in the Dominican Republic. Local authorities in the Dominican Republic have not found a connection between the cases, a U.S. Department of State official told Travel Market Report. The agency said it is closely monitoring the ongoing investigations by Dominican authorities.
The current Level 2 advisory for the Dominican Republic was issued in April, advising U.S. citizens to exercise increased caution in the Dominican Republic due to crime.
Rep. Frank Pallone (D-N.J.) urged the State Department to reevaluate its travel advisories for Americans heading to the Dominican Republic on Wednesday, after at least nine "highly suspicious deaths" of American tourists.
On June 13, a New Jersey man was found dead at the Terra Linda resort in Sosua. In May, Miranda Schaup-Werner and a couple, Nathaniel Edward Holmes and Cynthia Ann Day, died over a five-day period at the Bahia Principe resort in La Romana. There have been five more Americans who died over the past 12 months while visiting the country.
Other reports include people falling ill while in the Dominican Republic, including 47 people on a Jimmy Buffett fan tour.
"The circumstances surrounding the untimely deaths of nine Americans is heartbreaking, and I ask that you immediately take steps to update the bereaved families and ensure they are given all information on the cause of their loved one's death as the investigation continues." Pallone said in a letter addressed to Secretary of State Mike Pompeo and FBI Director Christopher Wray.
The State Department pointed to the fact that an average of 2.7 million Americans travel to the Dominican Republic every year. While the overwhelming majority travel without incident, the State Department is working actively with the Dominican authorities to ensure that U.S. citizens are safe and feel safe while in the Dominican Republic.
The official said the agency has not seen an uptick in the number of U.S. citizen deaths reported to the Department (see information regarding non-natural deaths of U.S. citizens abroad here).
The American Society of Travel Advisors (ASTA) is recommending its members leave the decision to the individual traveler: "Because travel advisors are not in a position to make a 'yes' or 'no' recommendation as to whether a client should travel to any particular place at any given time, ultimately it is the traveler who must make that decision."
This is why Tammy Monaghen, owner/advisor of Tam's Travel, said: "I encourage all of my clients to purchase travel insurance when going to another country with the 'cancel for any reason' option so that they can cancel if their concern grows, and to watch the warnings posted by the State Department to aid in their decision-making."
"The decision to travel to DR, is strictly up to the passenger based on their own risk tolerance," agreed Toni Lanotte-Day, travel consultant, MCC, at Toni Tours, Inc. "I have not had any cancellation requests from clients already booked there. But I have had a few future bookings for clients asking for 'any Caribbean destination except DR.'
"When you look at the over 2 million tourists from the U.S. per year who travel to DR, these few reported cases are very small in the overall numbers," she added.
While Monaghen admits it's disturbing that some of the deaths have similar symptoms, it's important not to rush to judgment until the toxicology reports are released.
She pointed to other common-sense factors travelers should always remember, such as not walking in the dark alone; not leaving a drink unattended and then coming back to it; not taking rides from someone they don't know; and not getting too drunk that they can't make their way back to their room.
"I do the best I can to instill common sense and awareness to my customers going to the DR, or anywhere for that matter. There is always a risk when going anywhere," Tammy Estes, travel advisor, said, adding that these types of events highlight the value using a travel advisor can bring.
"When customers book on their own through OTAs, they may not be aware of these risks or where to look on government pages for advisories. Naturally, travel advisors that have been significantly trained will know information others will not. I also advise all my customers to get third-party insurance through my business, regardless."