Three Tips for Travel Agent Success from One Industry Veteran
by Daniel McCarthy /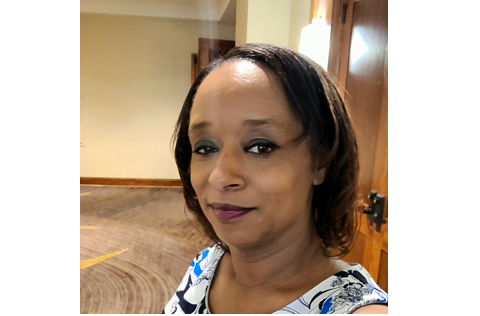 Tisha Spencer's career started when she was in college. After serving time in the U.S. Army, Spencer attended Johnson & Wales University in South Carolina, majoring in hospitality and minoring in event planning, two majors that would eventually lend themselves really well to her future career. While on campus, she joined a sorority (Zeta Phi Beta), which had a brother fraternity.
"I am a planner by nature," she said, so when the sorority was planning events, including shows and conferences, she took the lead. She started with smaller, local trips and eventually graduated to booking out whole hotels for conferences. It gave her an introduction to the things she would need to earn success as a travel advisor.
When she got out of school, she found booking travel as a "way to make extra money for things I was going to do anyway," helping friends and family in the local area book some regional travel. Mostly, she said, it was weekend cruises out of Florida from friends or family she had in driving distance, including South Carolina, North Carolina, Georgia, and Florida.
Since then, Spencer has spent two decades as a working travel advisor. Her agency, Platinum Life Travels in San Antonio, an InteleTravel affiliate, specializes in groups and cruises. She spoke to TMR recently about her career and the trends she sees in the industry. Here is just some of what she said:
1. Find Your Place on Social Media
It is not for everyone, but Spencer is one of the travel advisors who were able to build a business through social media—she estimates that 40% of her bookings come through social media one way or another.
"I don't use it as an advertising space," she said, "Instead, I'm posting information. I want them to know that I am very well educated in the areas that I deal with. With COVID, clients wanted someone they knew was informed about all the changes."
"I make sure I introduce myself to them as a person," she added.
That includes her travel groups, which is something that she encourages other agents to do, too. Creating a closed group, a space where clients only see each other, allows people to be more comfortable both sharing information and being themselves.
Social media is also a place where she can get leads to add to her more traditional marketing lists.
"All I need is your name and email address and I will put you in my CRM and you'll get communications from me," she said.
Social media, particularly Facebook, is an easy place to get started because creating a presence there doesn't require the kind of time, effort, or, in some cases, money that putting together a professional website might.
For those that want to go beyond that, Spencer suggests using a marketing landing page, like Linktree, that can put everything in one place—contact info, social media accounts, etc.—for advisors to send potential clients.
2. Stay Organized
Spencer's career as a travel advisor has shifted into dual roles—aside from selling travel, she also serves as the first certified ambassador and Elite Trainer with InteleTravel, the host agency she works with. Through her role as a trainer, she is able to communicate the lessons she's learned throughout her career, including something she considers paramount—staying organized.
"When I first got started, it wasn't something I was doing. But once I got with InteleTravel and was with a host agency who was serious about booking travel, it was something I thought about," she said.
"I had to get organized with how I communicated, how I sent out invoices, how I tracked commission and income, because
She mentioned watching a virtual training and seeing the agent who was running the webinar struggle to find an email for 20 minutes as one of those a-ha moments. For her, one of the keys is Travel Joy, the CRM she uses, which takes care of a ton of those tasks.
"Once I have their email, I put them into my CRM," she told TMR, and everything, from marketing to sales to interactions with clients, stays up to date there.
"When I started to get organized, my whole business changed," she said "I didn't realize how many clients I actually had until I got organized or sales or the fact that I was sending people to the same places because I was able to grasp all that by keeping track," she said.
She also uses Google Calendars, which are linked to her clients, in order to keep track of travel, payment dates, etc. And, to make marketing and communicating to her clients as easy and seamless as possible, she stores all materials in separate folders, by supplier, on her desktop.
"I can just go into the folder and get what I need and do what I do," she said.
Ultimately, Spencer sees a strong sense of organization as the key not only to her business but to other travel advisors who have just started their careers.
"With so many home-based agents, especially some starting out who also have full-time jobs, or are full-time parents, we have to learn how to organize ourselves and our time to be efficient," she said.
3. Think of Your Job Differently than Simply Booking Travel
The travel industry is something that "has always been around me," Spencer said.
"We have to get out of our neighborhood and visit someone else in order to expand our minds," she said, adding that some of her earliest memories revolve around vacations she took with her family growing up.
Thinking about those memories, those experiences that make a mark on you or your family or friends helps define the job of an advisor—to help people, whether families or couples or groups or solo travelers, make memories.
Part of that is fitting your client in the right destination and to the right supplier, but another part is adding the touches they wouldn't get by booking online.
"I love surprising our guests, I really love doing that," she said, mentioning that she arranged for a recent client, on a honeymoon trip, to not only get a honeymoon cake mid-way through their trip but also have their resort room decorated upon arrival.
Spencer added that more and more of the advisors she knows are making that a necessary part of their job, not just servicing clients, but connecting with them on a personal level through those little touches. That proves just how much they love what they are doing.
"I love the industry and where it is going – there are a lot of agents going out there who are really passionate about doing it," she said.